Today's front-page headlines from Marca, Sport and Mundo Deportivo.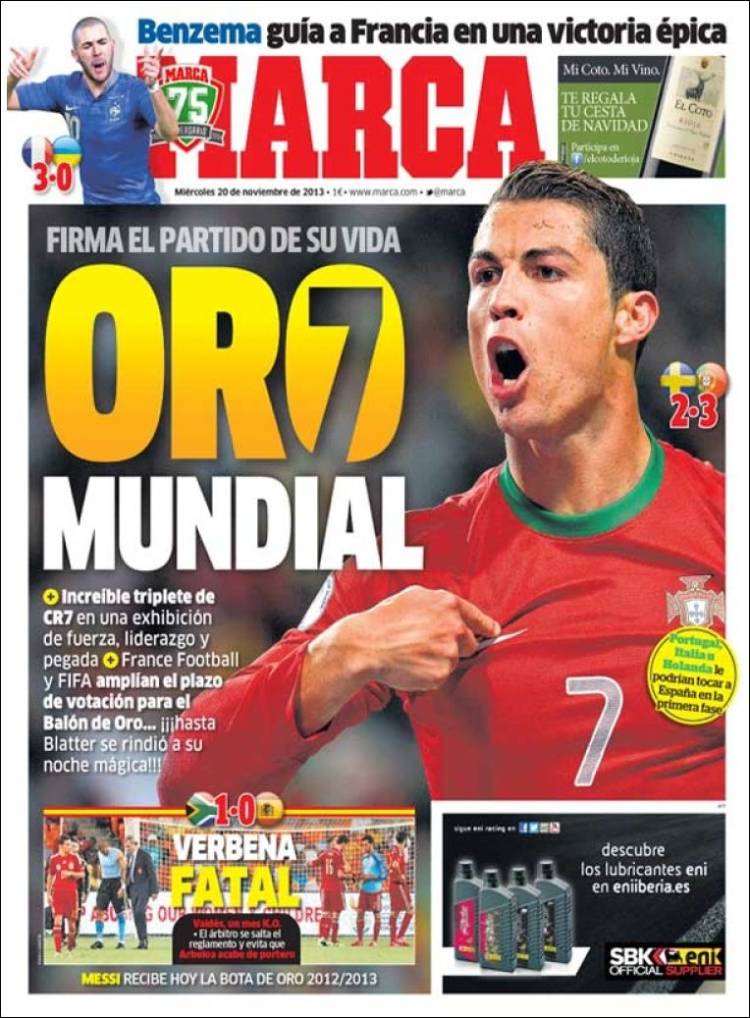 Golden 7 World Cup – he has the match of his life
Incredible hat-trick from CR7 with an exhibition of power, leadership and shooting
France Football and FIFA extend the voting period for the Ballon d'Or
Blatter bows down to his magical night!!!
Portugal, Italy and Holland could come across Spain in the first phase
Benzema guides France to an epic victory
1-0, fatal exposure
Valdes KO'd
The referee bends the rules to avoid Arbeloa going in goal
Messi receives the 2012-13 Golden Boot today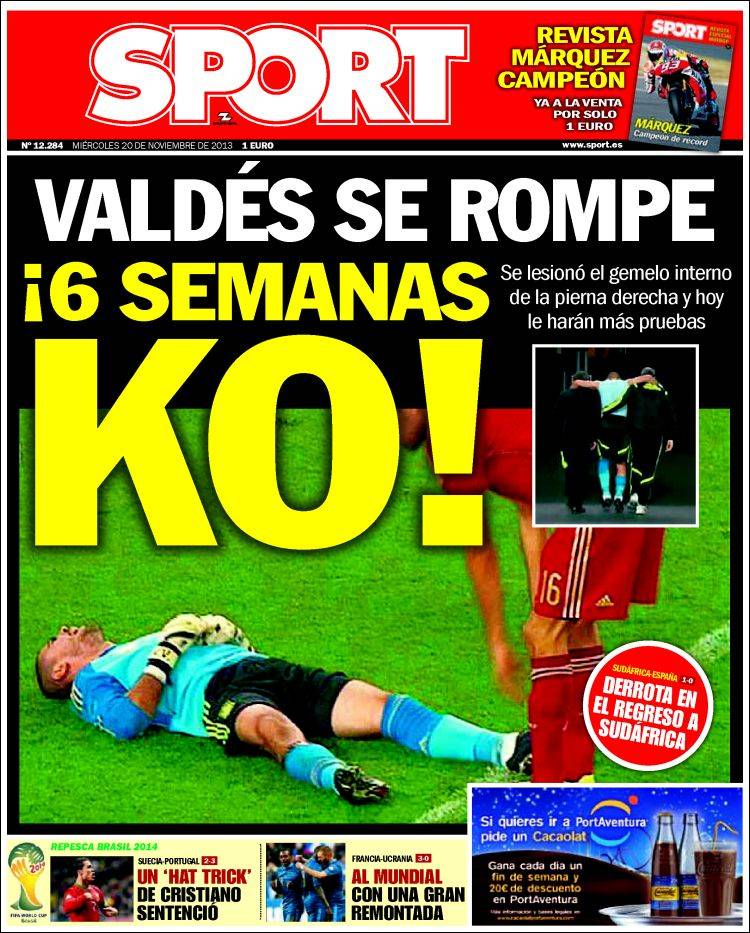 Valdes breaks down
Six weeks KO!
He injures the calf muscle in his right leg and will have further tests today
Defeat on the return to South Africa
A 'hat-trick' from Cristiano seals it
France 3 Ukraine 0 – on the road to the World Cup with a great comeback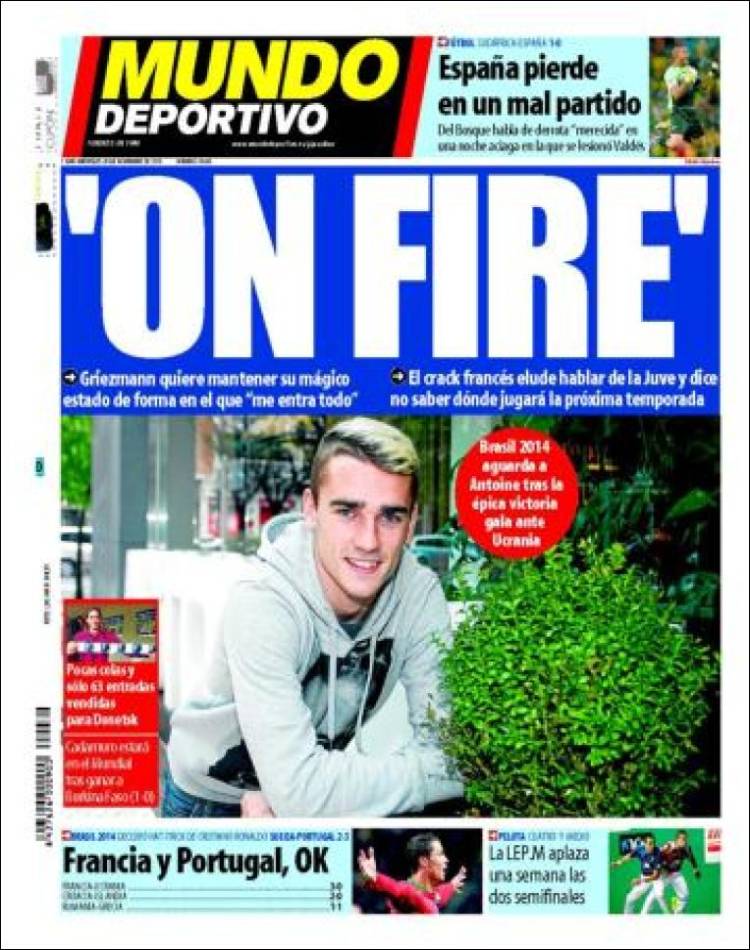 On Fire!
Griezmann wants to maintain his great form during which he is 'involved in everything'
The French star avoids mention of Juve and says he does not know where he will be playing next season
Brazil 2014 awaits Antoine after France's epic victory over Ukraine
Spain lose in a bad match
Del Bosque talks of a 'deserved' defeat on an awful night when Valdes was injured
France and Portugal OK