Saturday's front page headlines from Marca, Diario AS and Mundo Deportivo, in English.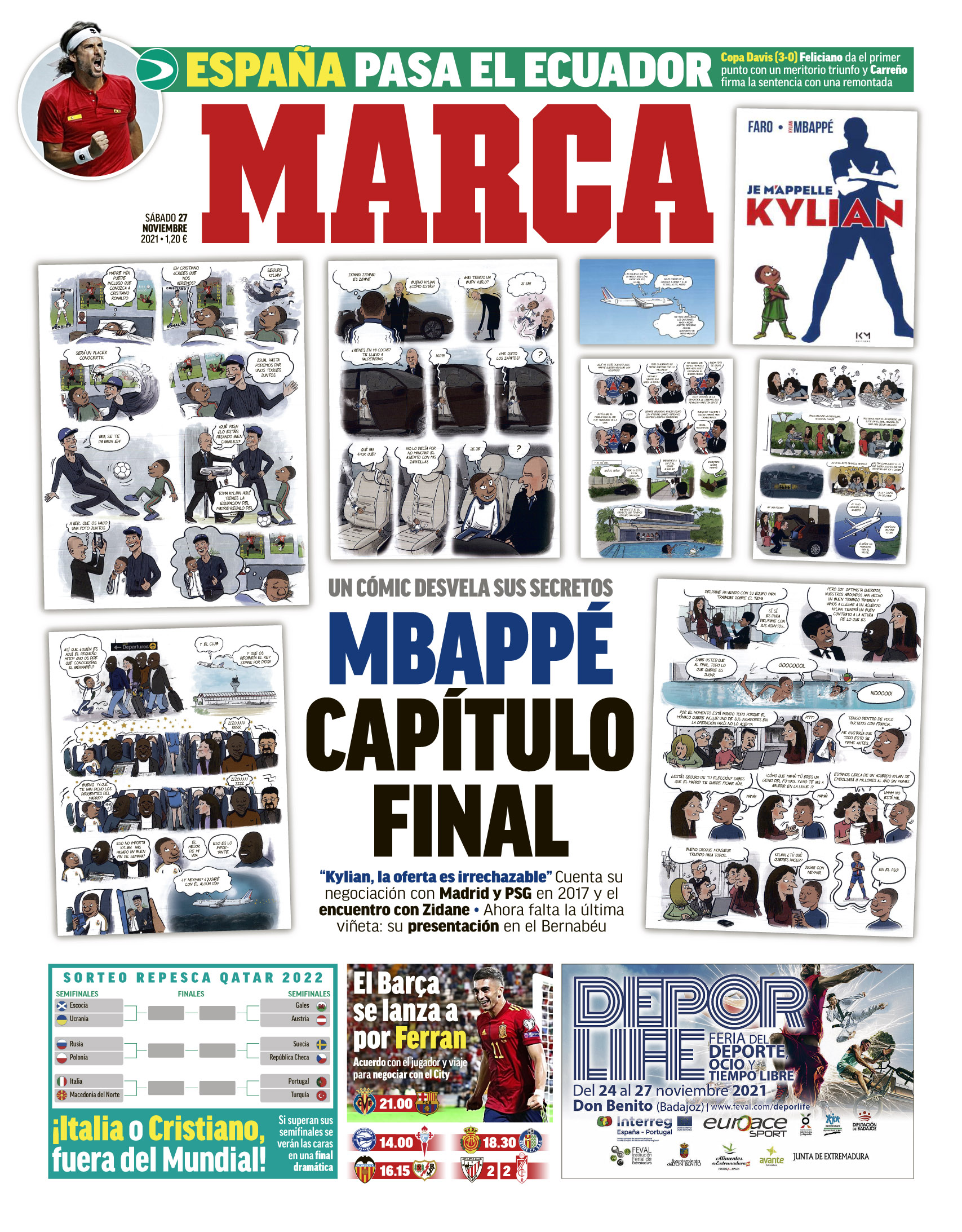 REAL MADRID: Mbappe The Final Chapter - 'Kylian the offer is unrejectable'. An exclusive comic in Marca explains Kylian Mbappe's time at PSG and his negotiation to join Real Madrid from AS Monaco in 2017. With the final result hinting at an eventual move to Real Madrid.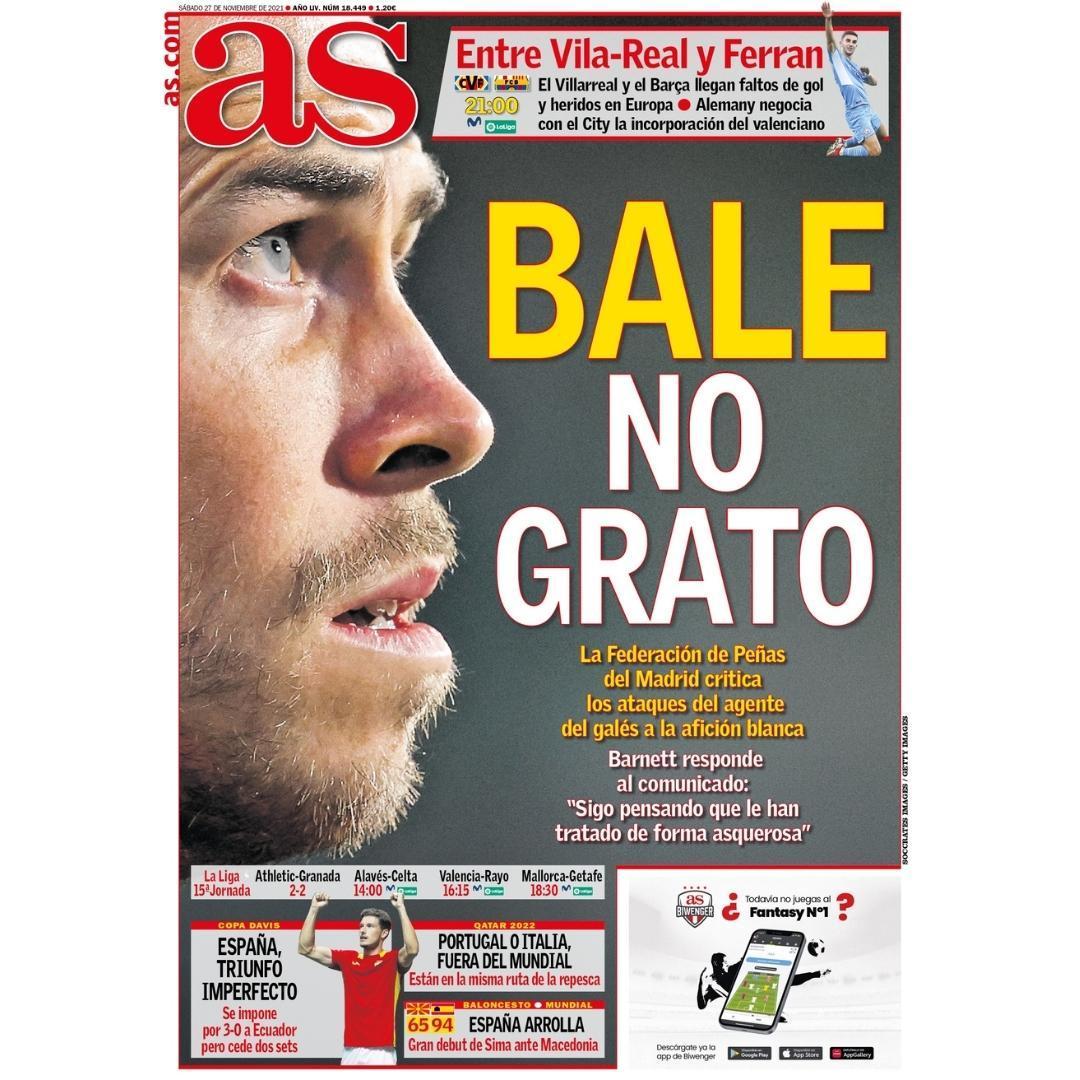 REAL MADRID: Bale not welcome - Gareth Bale's agent Jonathan Barnett has been criticised by Real Madrid fan groups over his comments on their views on the Welsh international. Barnett claims their treatment of Bale has been disgusting.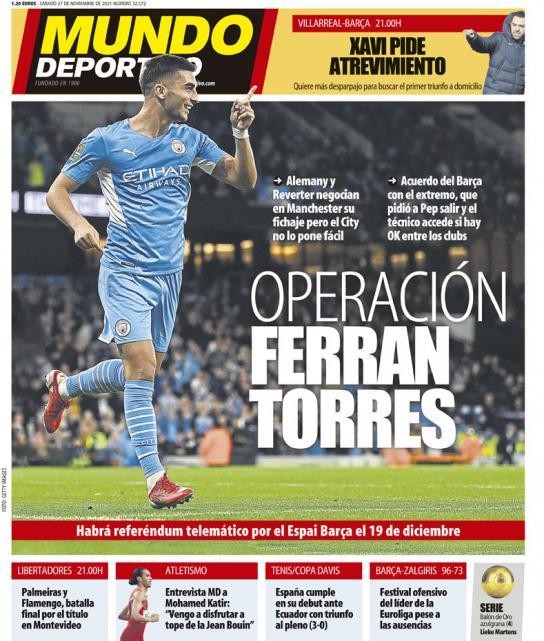 BARCELONA: Operation Ferran Torres - Alemany and Reverter negotiate a move for Ferran Torres from Manchester City to Barcelona, but City are not open to the move. Torres has asked for a move to Barcelona, however despite Pep Guardiola being open to the move, no deal has been reached yet. BARCELONA: Xavi dares his players to be brave as Barcelona head to Villarreal with the former midfielder searching for another La Liga win at the club.