Tuesday's front page headlines from Marca, Diario Sport and Mundo Deportivo, in English.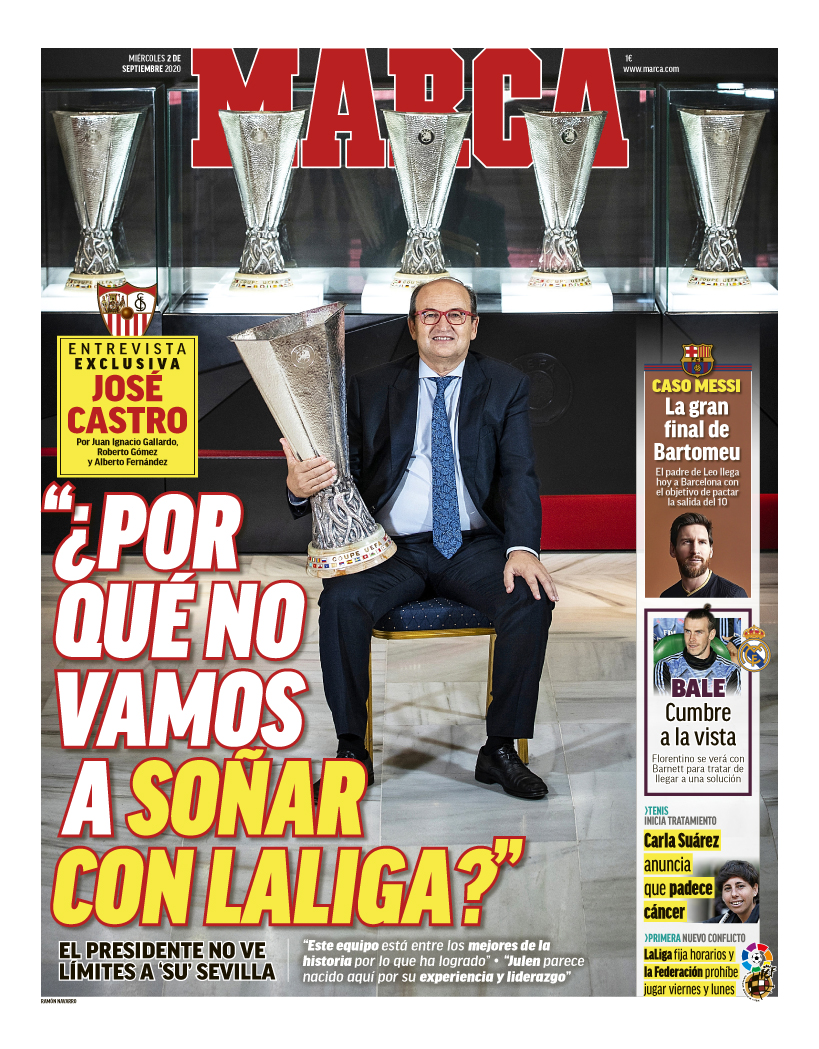 SEVILLA: Exclusive interview with Sevilla club president Jose Castro - 'Why can we not dream of winning La Liga?' Castro claims Sevilla have 'no limits' ahead of the 2020-21 season, stating they have one of the best sides in the club's history, with Julen Lopetegui hailed as an experienced leader.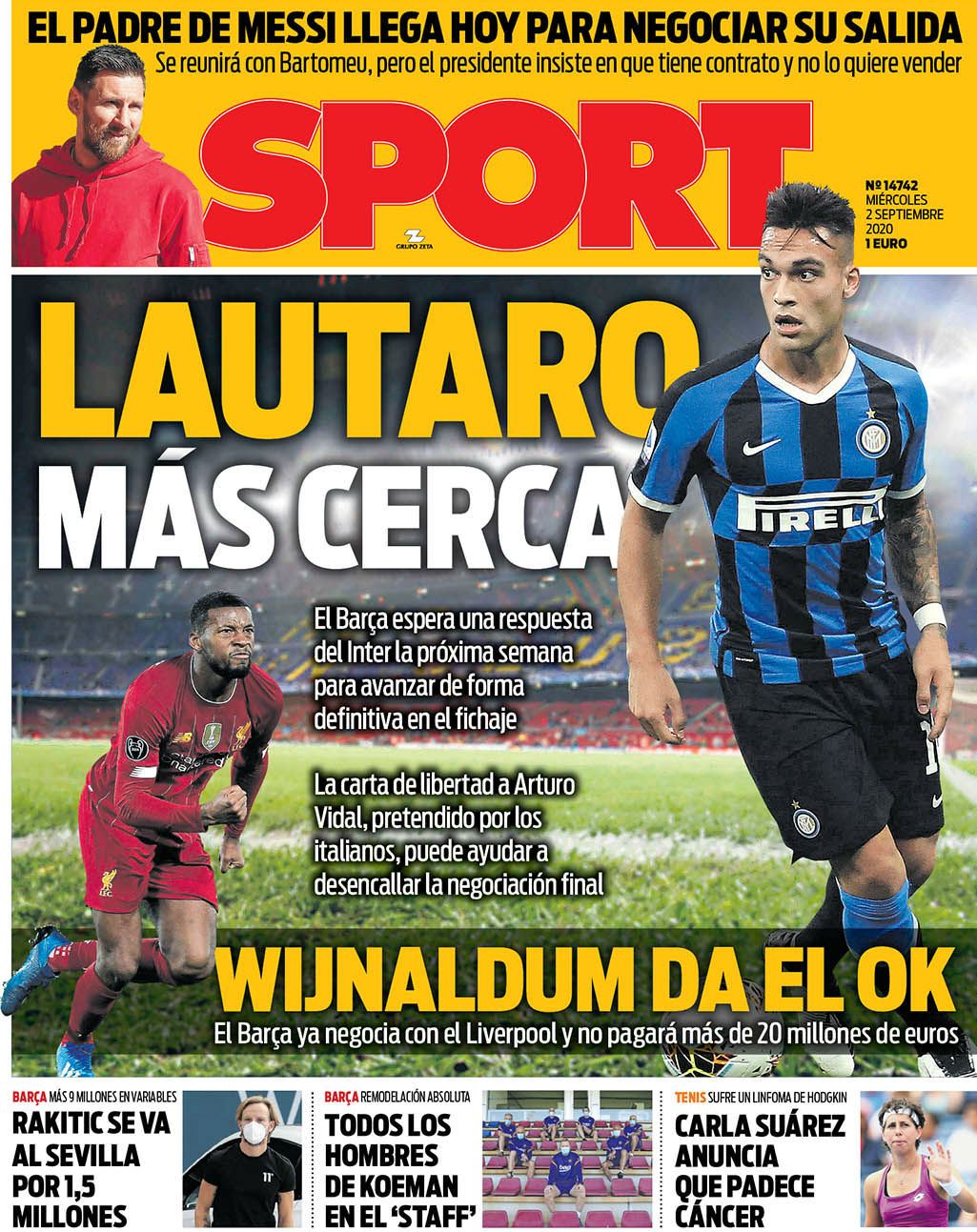 BARCELONA: Lautaro gets closer - Barcelona are waiting for an answer next week from Inter Milan over Lautaro Martinez before deciding whether to reignite their interest in him. A swap deal for want away star Arturo Vidal could secure the deal in Barcelona's favour. BARCELONA: Wijnaldum give the OK - Barcelona are already negotiating with Liverpool, but will not pay more than €20m for the Dutch international.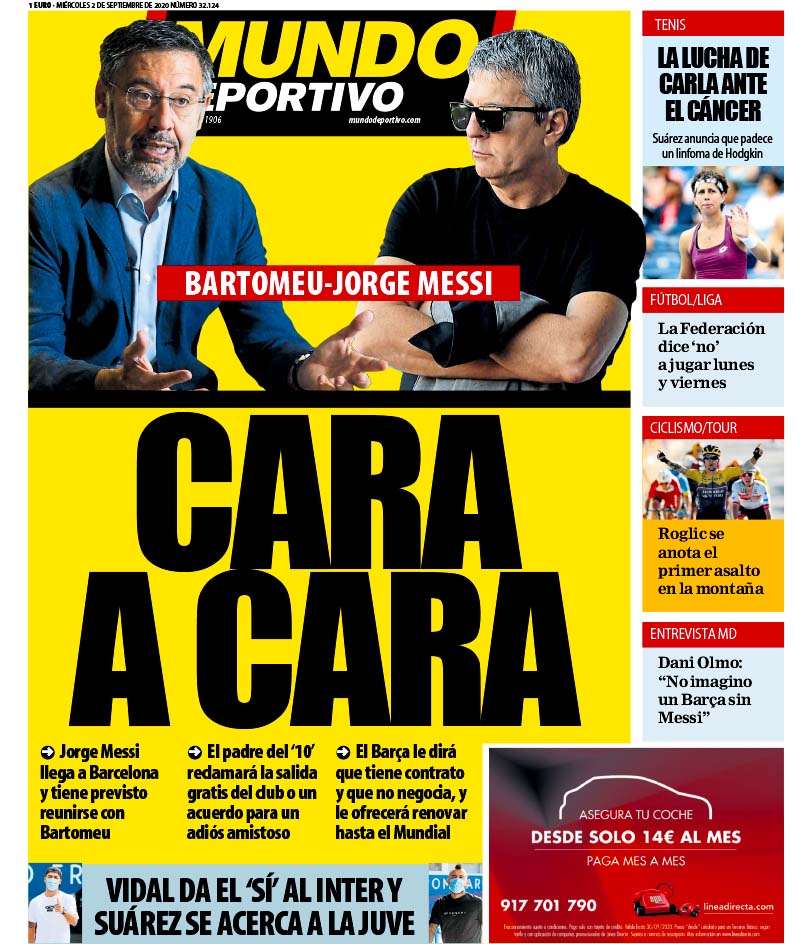 BARCELONA: Face To Face - Lionel Messi's agent and father Jorge has arrived in Barcelona and plans to talk with club president Josep Bartomeu about his son's future. He will tell the club he wants to secure an amicable settlement between both parties. Barcelona are set to stick to their guns and remind Messi he reminds under contract until 2021.