Wednesday's Spanish football headlines from Marca, Diario AS and Diario Sport – in English!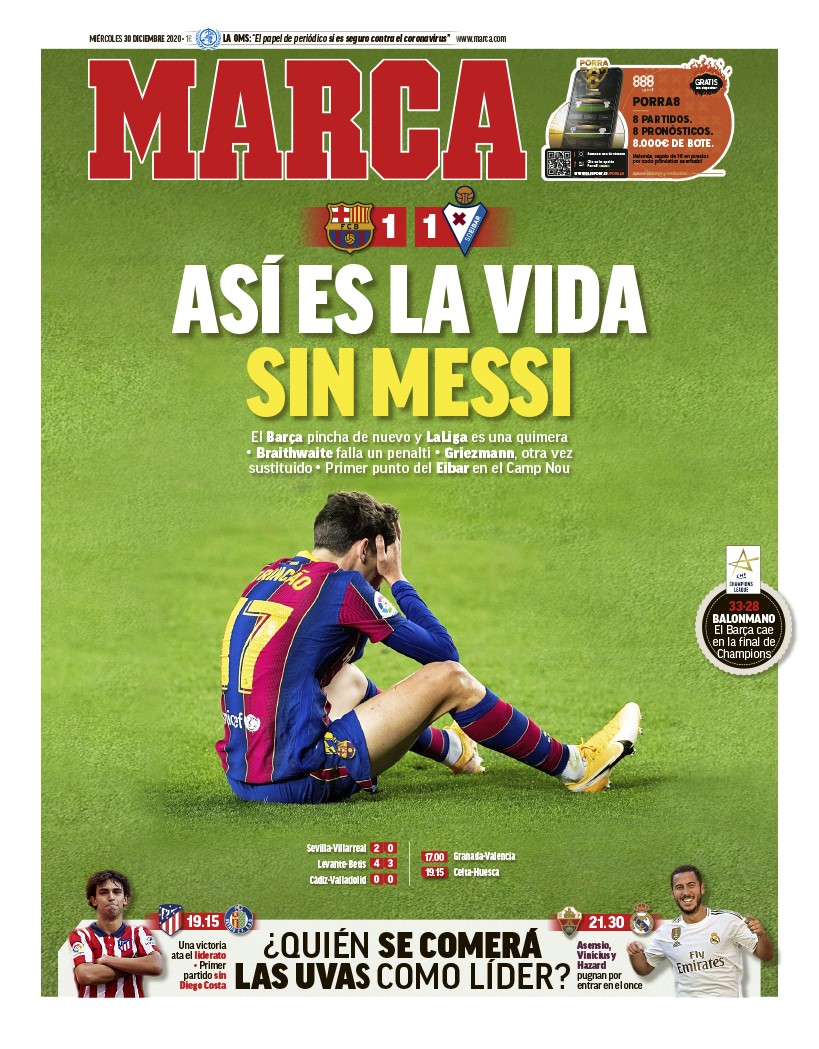 Life without Messi is like this
Barcelona fail to click and La Liga appears a pipe dream
Braithwaite misses a penalty
Griezmann, again substituted
Eibar's first point at Camp Nou
Who has the balls to be the leader?
Atletico: a victory away from being the leader
First game without Diego Costa
Madrid: Asensio, Hazard and Vinicius fighting to be fit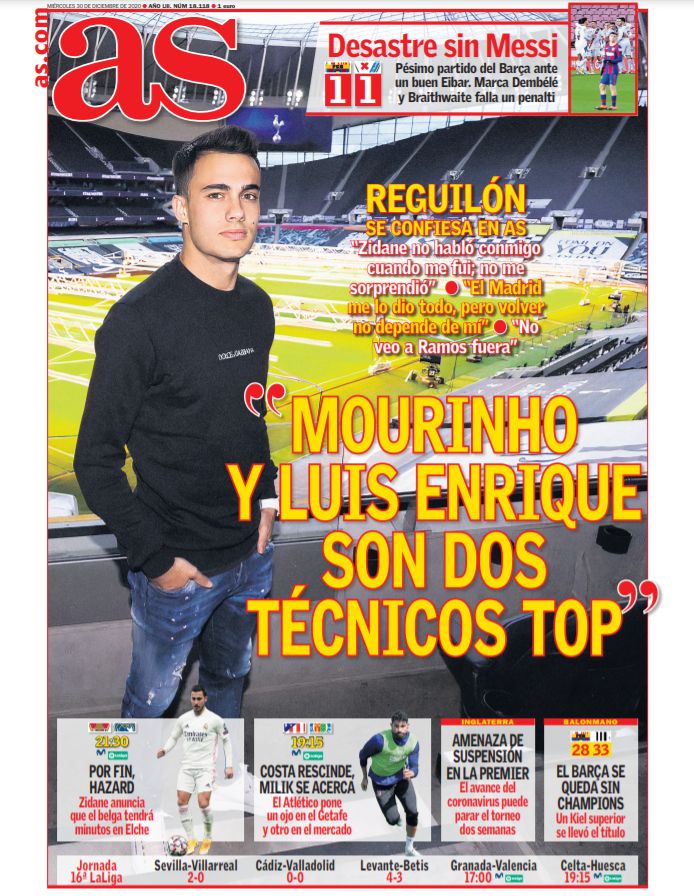 Sergio Reguilon: "Mourinho and Luis Enrique are the two best coaches"
Zidane didn't speak with me when I left: it wasn't surprising
Madrid gave me everything but my return wasn't up to me
I don't see Ramos outside of Madrid
Disaster without Messi
Barcelona play poorly against a strong Eibar
Dembele scores while Braithwaite misses penalty
Finally, Hazard: Zidane says he'll have minutes against Elche
Costa rescinds while Milik is close
Atletico have one eye on Getafe and the other on the market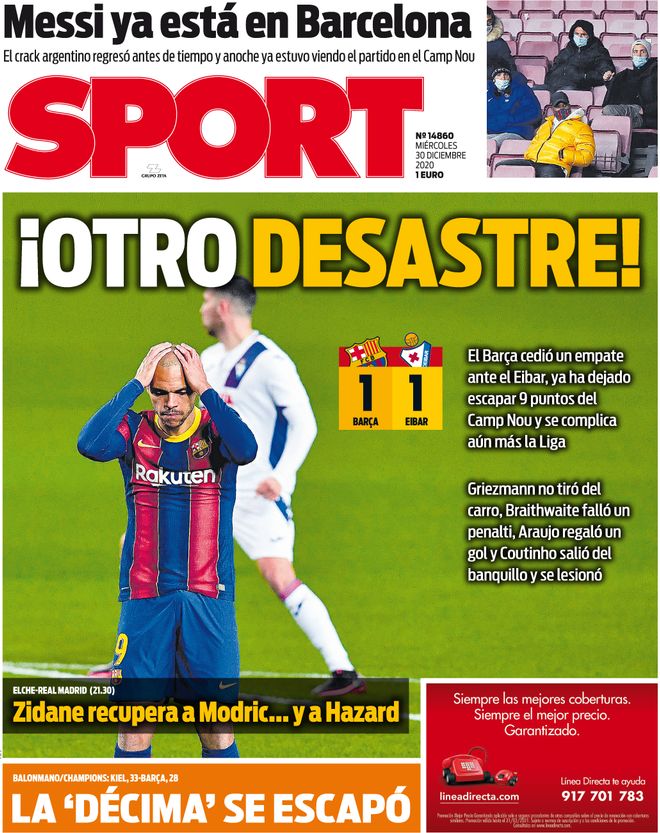 Another disaster!
Barcelona draw with Eibar to bring the total of points left behind at Camp Nou this season to nine and complicating further their fight for La Liga
Griezmann didn't pull his weight, Braithwaite missed a penalty, Araujo gifted a goal and Coutinho left the bench only to be injured
Zidane recalls Modric and Hazard
Messi is already back at Barcelona
The Argentine crack returned ahead of time and was at the match at Camp Nou