Sunday's front page headlines from Marca, Diario AS and Mundo Deportivo, in English.
REAL MADRID/EL CLASICO: Ecstasy - Real Madrid dismiss talk of a potential crisis at the club with an impressive 3-1 El Clasico win over Barcelona. The first El Clasico clash of the 2020/21 season was decided by a controversial penalty award for Sergio Ramos following a VAR awarded foul by Clement Lenglet. Luka Modric added the final goal for Los Blancos in added time.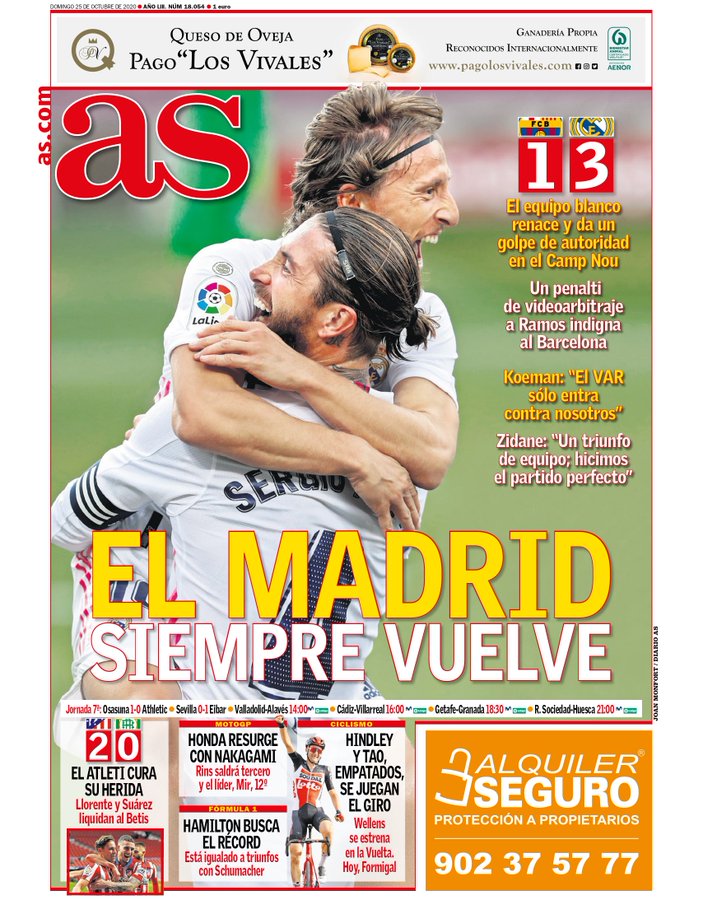 REAL MADRID/EL CLASICO: Madrid always return - Real Madrid return to form with a show of authority at Barcelona. A VAR awarded penalty in favour of Sergio Ramos turned the game for Zinedine Zidane's side with Ronald Koeman enraged by the decision.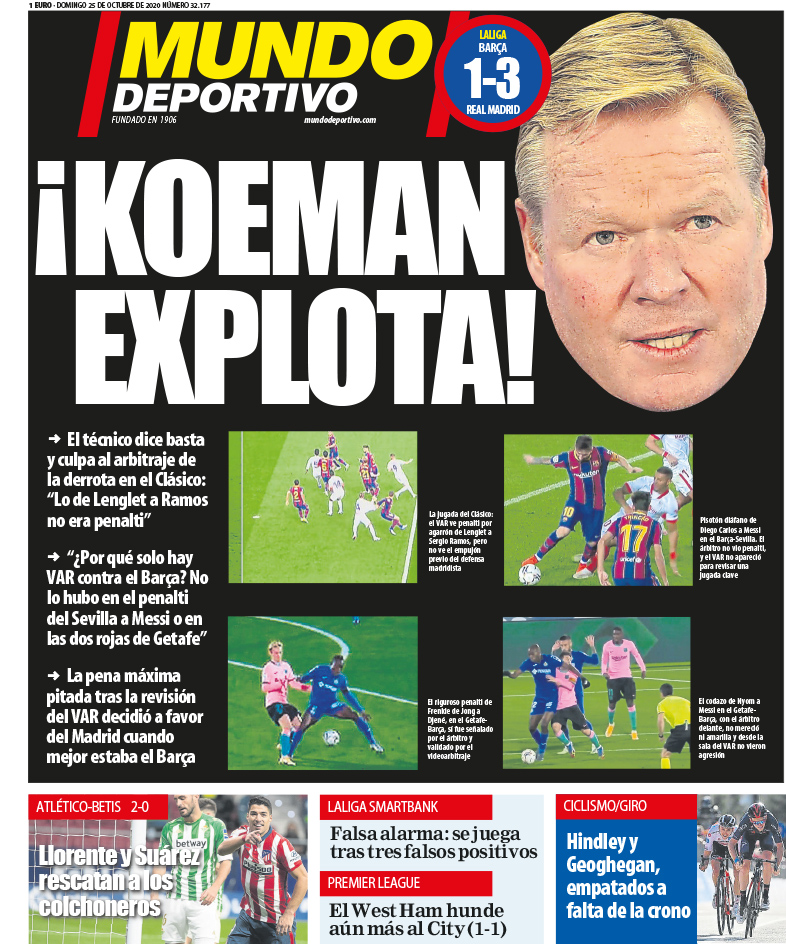 BARCELONA/EL CLASICO: KOEMAN EXPLODES - Barcelona boss Ronald Koeman has had enough and blames the referee for his team's defeat in El Clasico: "Lenglet on Ramos was not a penalty". "Why is it only VAR against Barca? It wasn't used in Sevilla's penalty on Messi or in the two red cards in Getafe". The penalty against Barcelona, confirmed by VAR, in favour of Real Madrid, came when the Catalan side were drawing 1-1 with their arch rivals at the Camp Nou.