Thursday's front page headlines from Marca, Diario AS & Diario Sport, in English!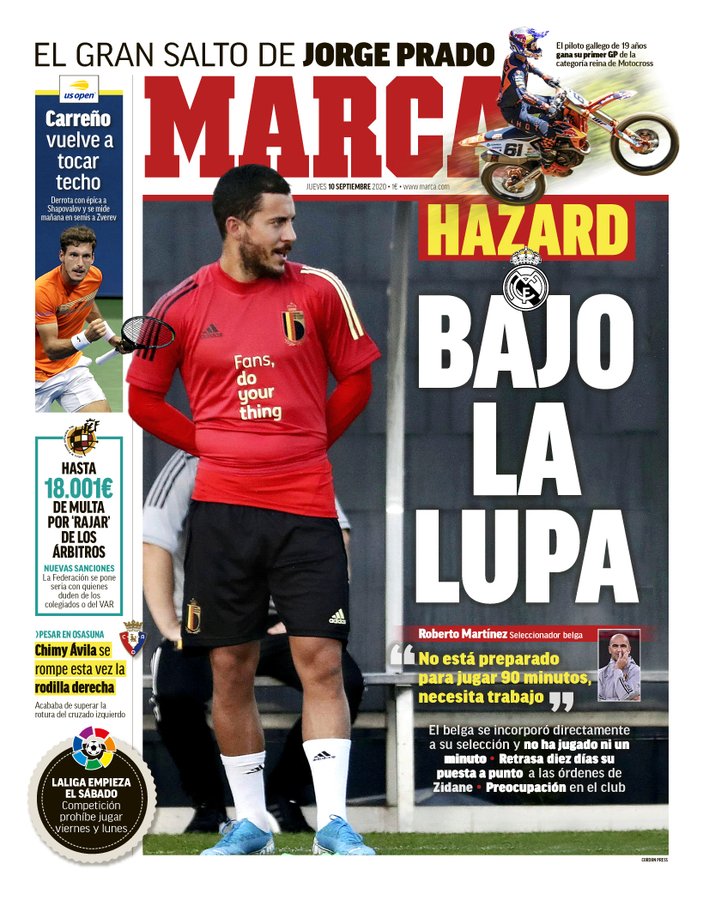 Hazard, under scrutiny -
Roberto Martinez says he is not ready to play 90 minutes and he needs to work, joined Belgium setup - where he did not play a minute before Madrid and the club are frustrated he did not obey the orders of Zidane.
Chimy Avila injured in his right knee
- another cruciate ligament injury
La Liga starts on Saturday
- no Friday or Monday games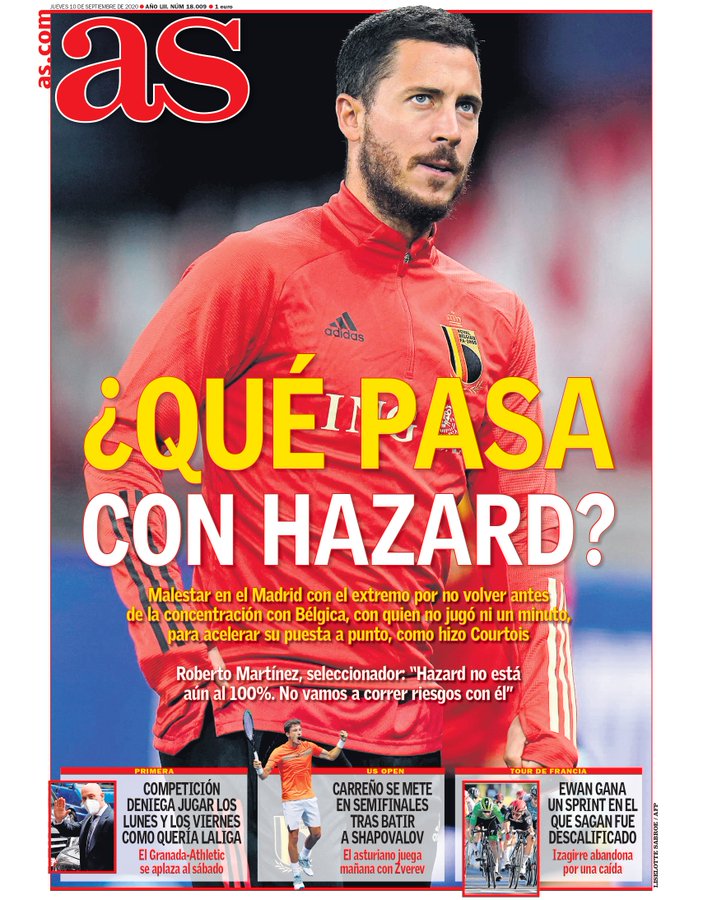 What is up with Hazard? -
Discomfort in Madrid as he goes to the national team, with whom he did not play a minute, before his club, to speed up his return as Courtois did. Roberto Martinez confirms Hazard is not at 100 percent
Competition Committee denies La Liga Friday start
- Granada against Athletic Club Bilbao now on Saturday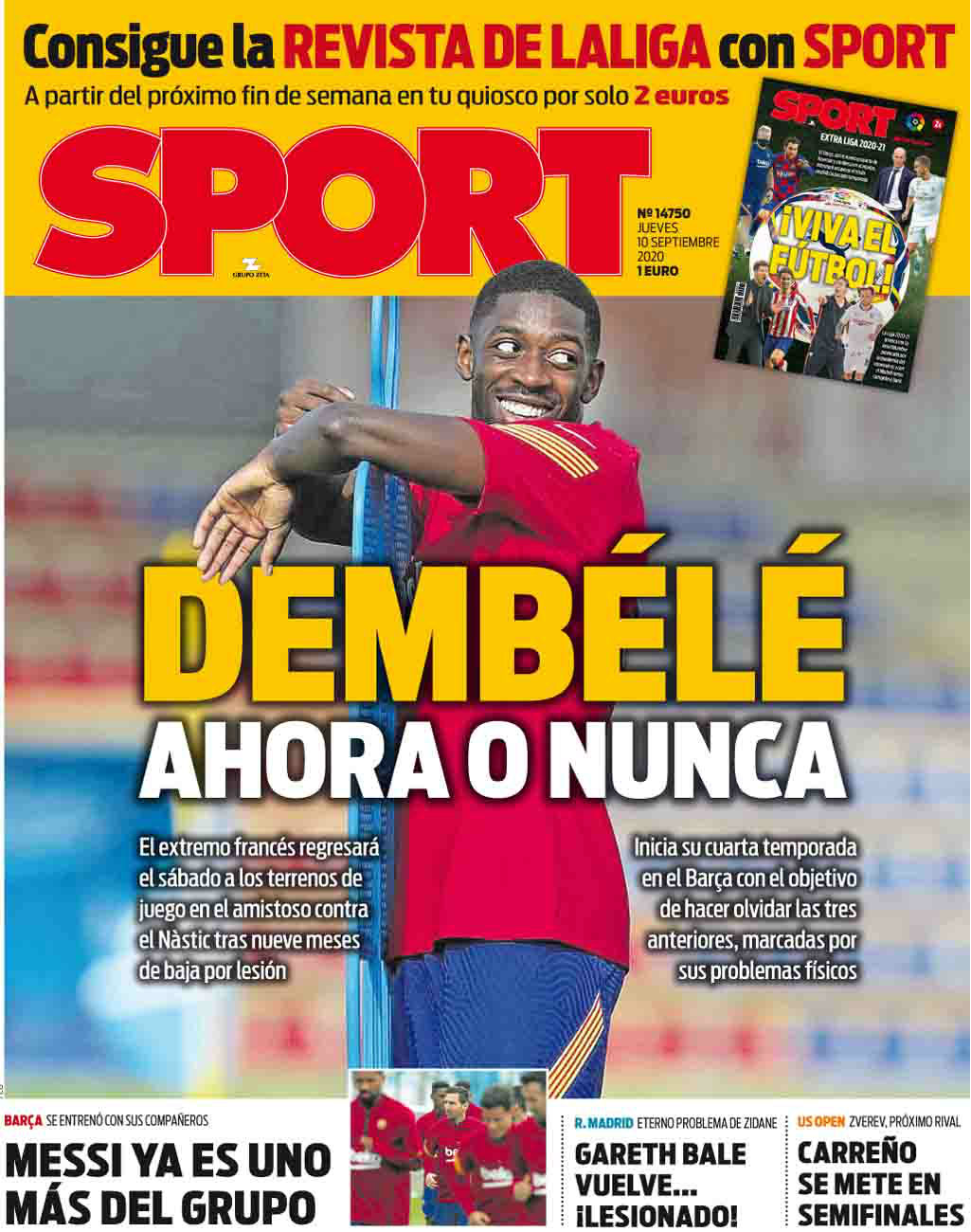 Dembélé, now or never
- The French winger will return to the pitch on Saturday in the friendly against Nàstic after nine months out due to injury. He begins his fourth season at Barça with the aim of making him forget about the previous three, marked by his injury problems.
Messi is already one of the group
- He trained with his teammates for the first time this season
Gareth Bale returns ...injured
! - The eternal problem of Zidane