Tuesday's front page headlines from Marca, Diario AS & Diario Sport, in English!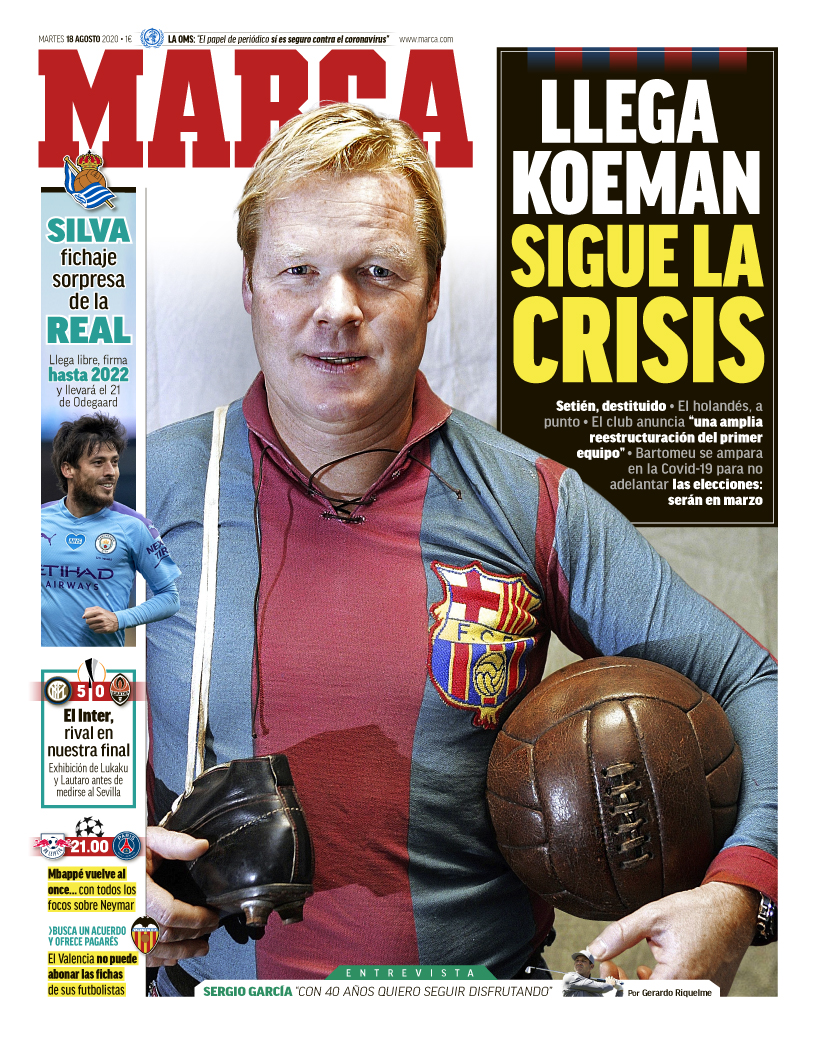 Koeman arrives, the crisis continues -
Setien sacked as Barcelona plan to clean-up the team with Koeman set to arrive as Bartomeu moves elections to March 2021 due to Covid-19
Silva the surprise signing for Real Sociedad
- signs for two years and replaces Odegaard
Inter, our rival in the final
- Lukaku and Lautaro against Sevilla
Mbappe returns to the XI
- all the focus on Neymar as PSG play RB Leipzig
Valencia cannot pay their players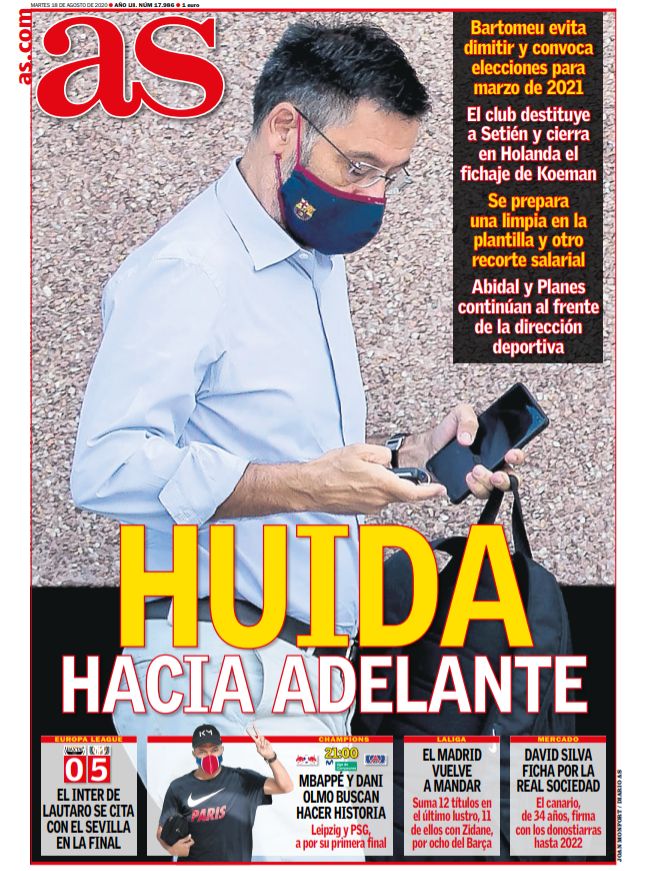 Getting away with it -
Bartomeu refuses calls to leave and calls elections for March 2021, the club sack Setien and close in on Koeman appointment, prepares a clean up of the squad and salary reduction, Abidal and Planes continue to lead the sports department.
Lautaro Inter's to play Sevilla in the final
- beat Shakhtar 5-0
Mbappe and Dani Olmo look for history
- RB Leipzig play PSG David Silva signs for Real Sociedad - the 34-year-old joins the club for two years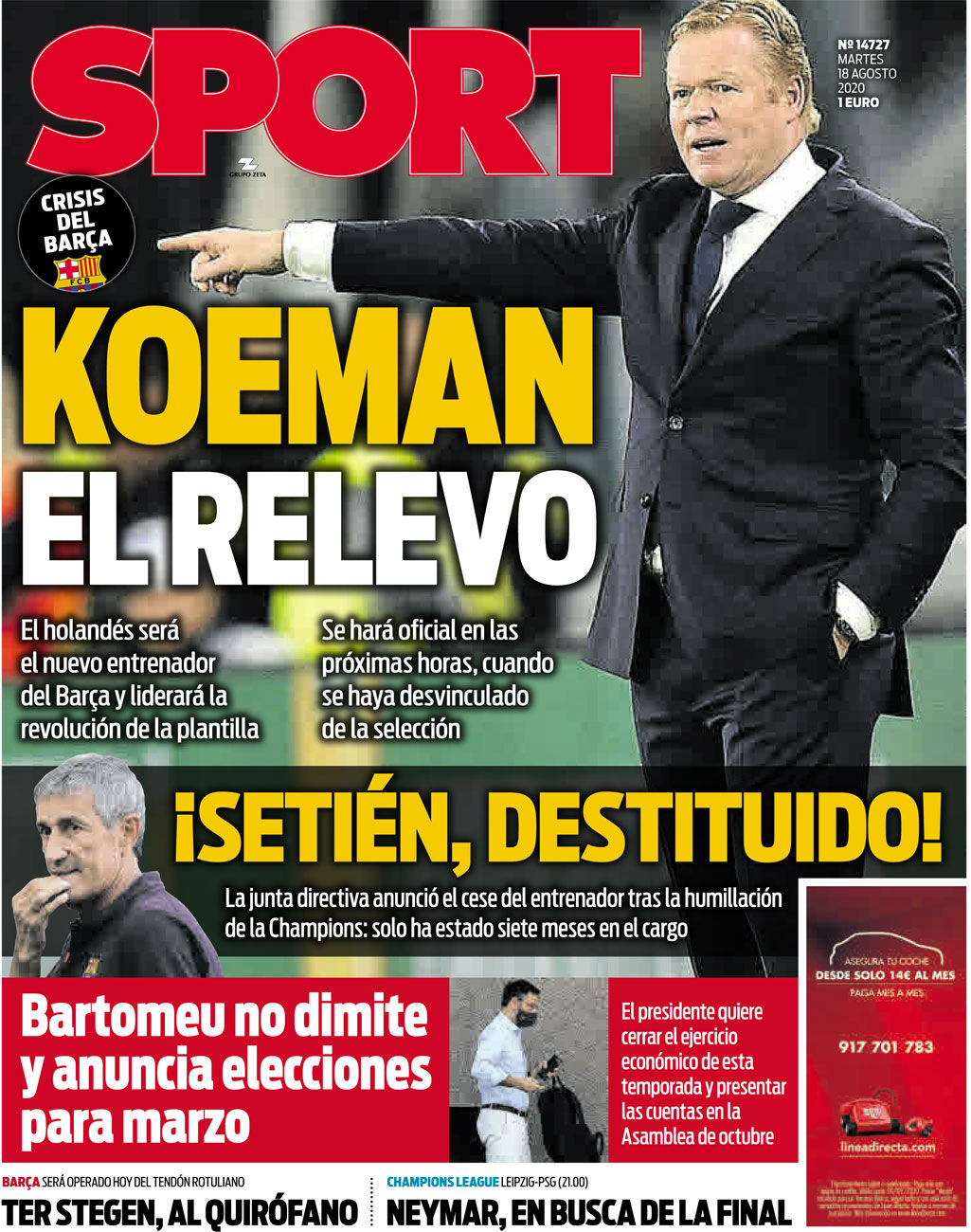 Koeman the replacement
- Koeman will be Barça's new coach and lead the squad revolution, he will terminate his contract with the Netherlands national team soon.
Setien sacked
- The board of directors has announced the termination of Setién's contract after the humiliation of the Champions League and having been only seven months in the post.
Bartomeu does not resign and announces elections for March
- he resists call for early elections
Ter Stegen will undergo surgery on his knee
- on his tendon
Neymar is in search of the final
- Paris Saint-Germain against RB Leipzig