Tuesday's front page headlines from Marca, Diario AS & Mundo Deportivo, in English!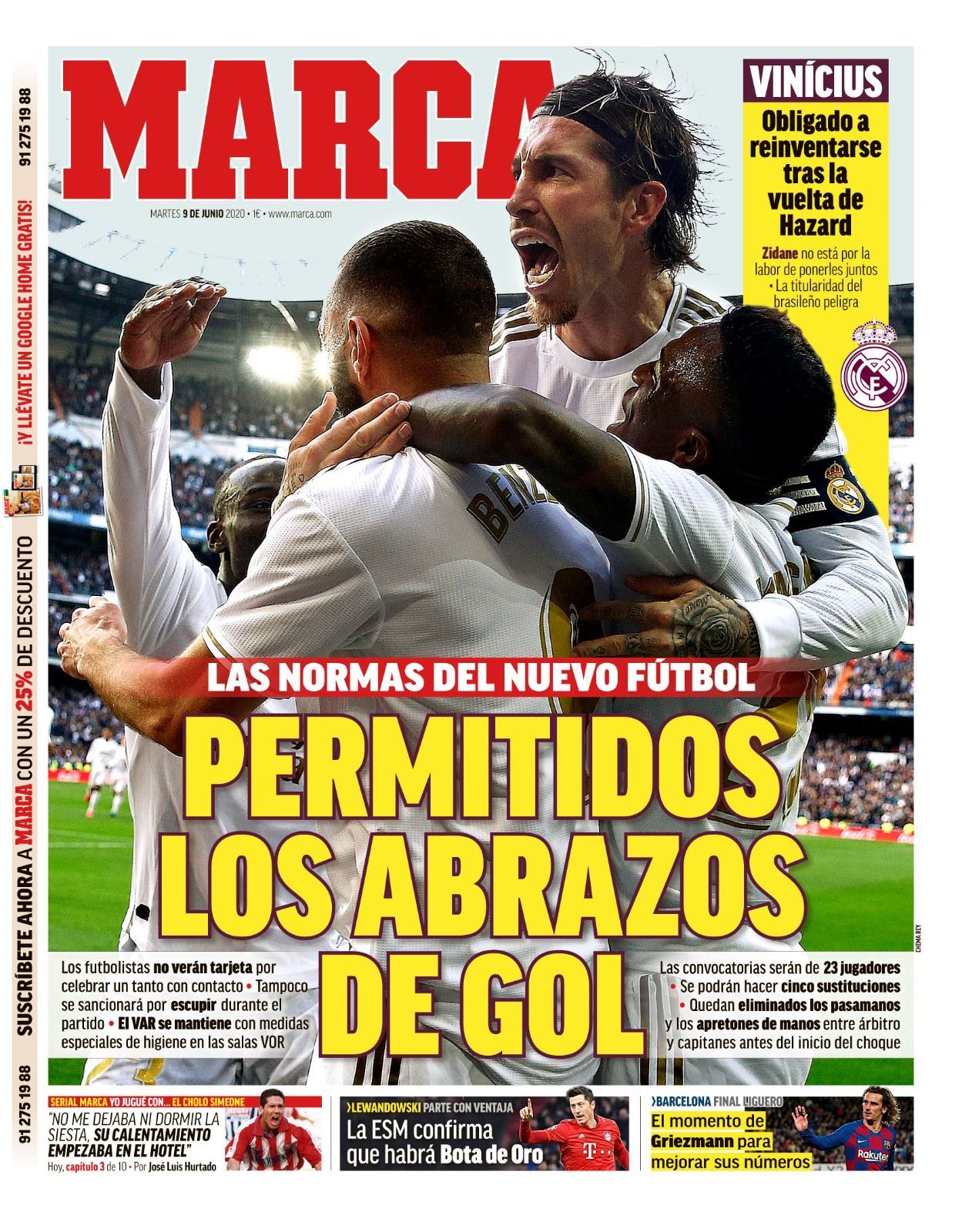 Pile-ons permitted - 
The rules of the new football. Players won't get yellows for celebrating together, or for spitting during games. VAR continues from sanitised locations.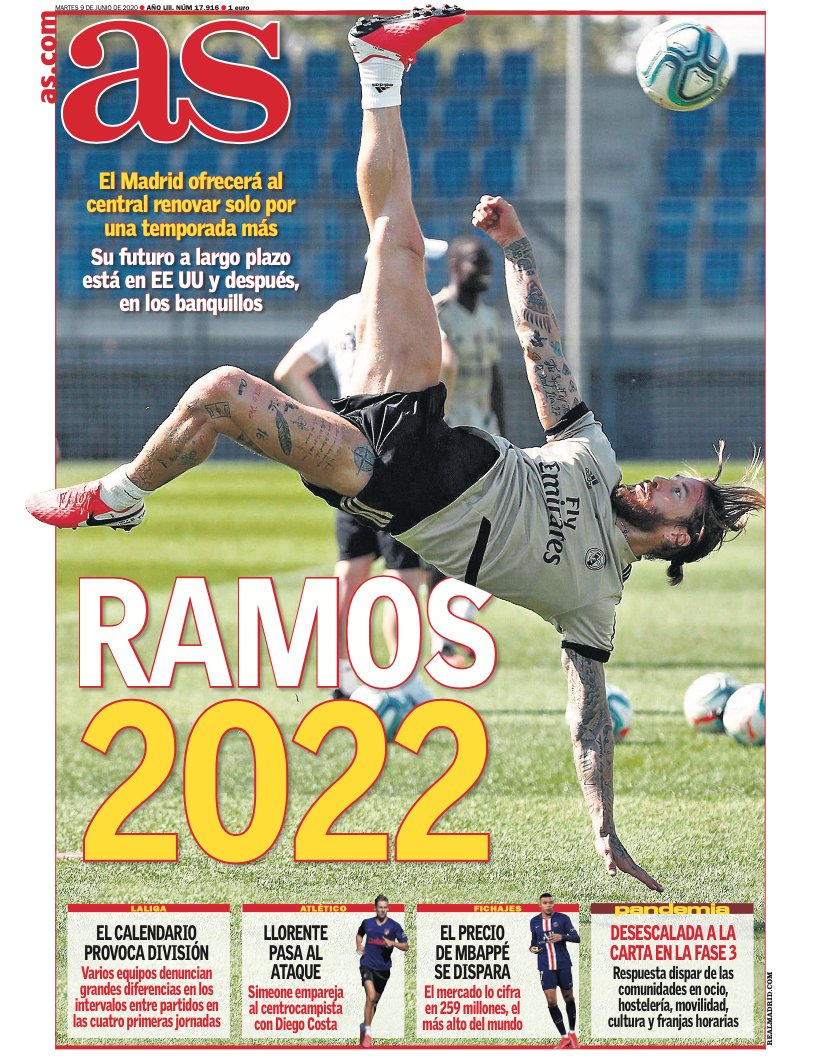 Ramos 2022 - 
Madrid will offer the centre back just one more season. His long term future is in the US, and after that, on the touchline.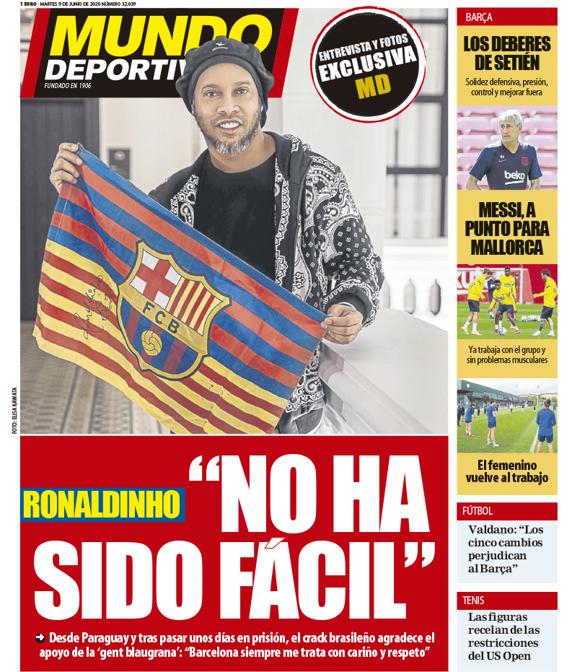 "It hasn't been easy"
- Ronaldinho speaks from Paraguay after spending time in prison. "Barcelona always treated me with love and respect.