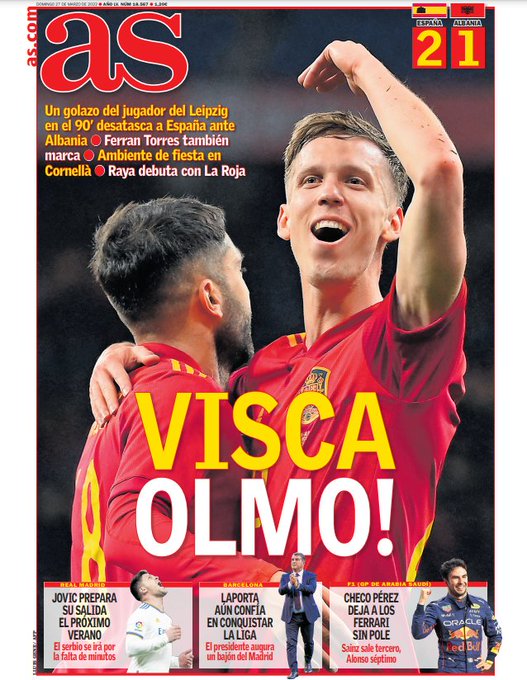 'Visca Olmo'
Ferran Torres scores too.
Party atmosphere in Cornella.
Raya makes his debut with La Roja.
Luka Jovic prepares his exit for this coming summer. The Serbian will leave due to the lack of minutes.
Laporta still has faith in La Liga. The President is augering for a drop from Madrid.
F1: Checo Perez leaves Ferrari without a pole. Sainz comes third, Alonso seventh.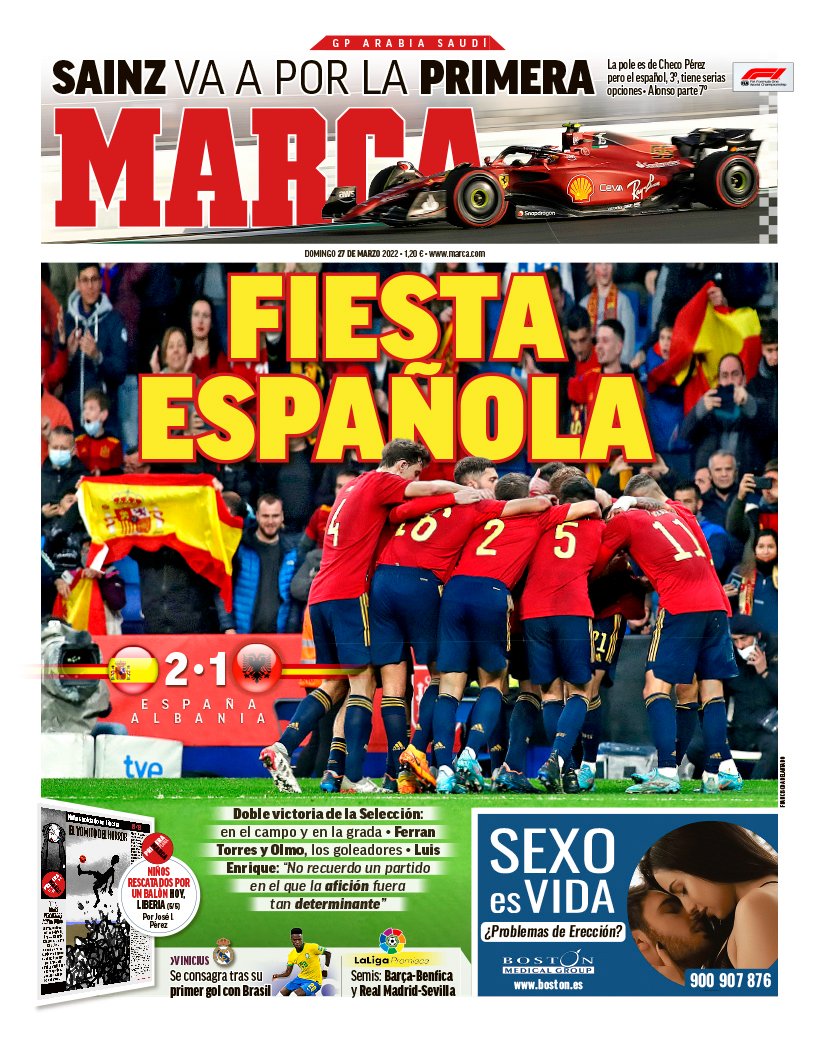 'Spanish celebration'
Double-victory for Spain on the pitch and in the stands.
Ferran Torres and Olmo, the goalscorers.
F1: Sainz goes for the first. Checo Perez is on pole but Sainz has a serious opportunity in third - Alonso starts 7th.
Vinicius: He anoints himself after his first goal with Brazil.
LaLiga Promesa: Semis - Barca-Benfica and Real Madrid-Sevilla.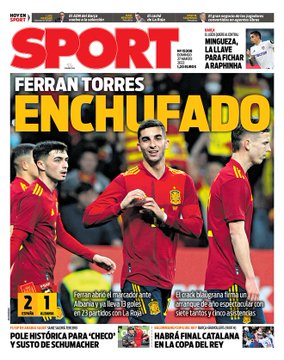 'Ferran Torres Connected'
Ferran opened the scoring against Albania and now has 13 goals in 23 appearances for Spain.
The Blaugrana star sealed a spectacular start to the year with 7 goals and five assists.
Barca: Leeds want a centre-back. Mingueza is the key to signing Raphinha.
F1/GP: Sainz will go from third. Historic pole for 'Checo' and a scare for Schumacher.
Basketball/Copa del Rey: There will be a Catalan final in the Copa del Rey.