Saturday's front page headlines from Marca, Diario AS & El Mundo Deportivo, in English!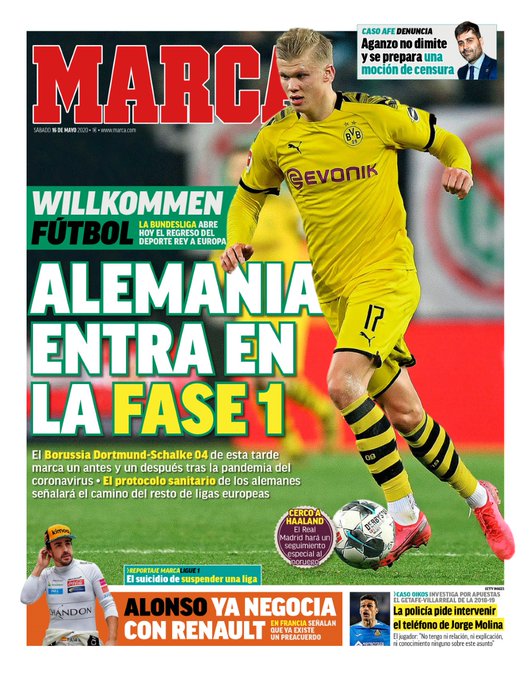 Germany enters phase 1 -
Dortmund - Schalke this afternoon marks the before and after of the coronavirus pandemic. The controls in the German league will show the way for the rest of Europe.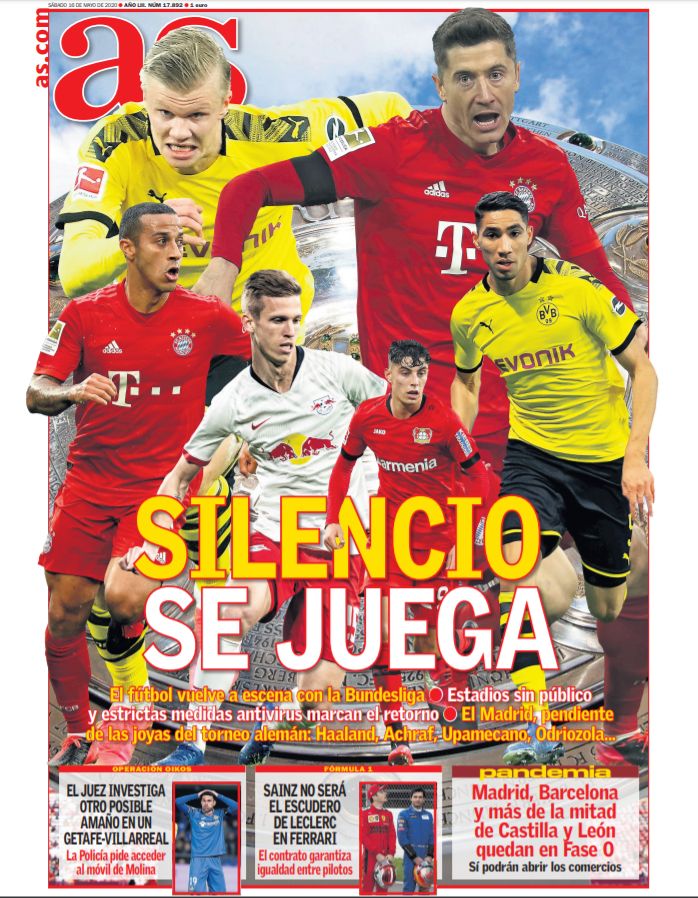 Silence, they're playing - 
Football is back on the scene in the Bundesliga. Stadiums without people and strict antivirual controls. Madrid watching the league's stars.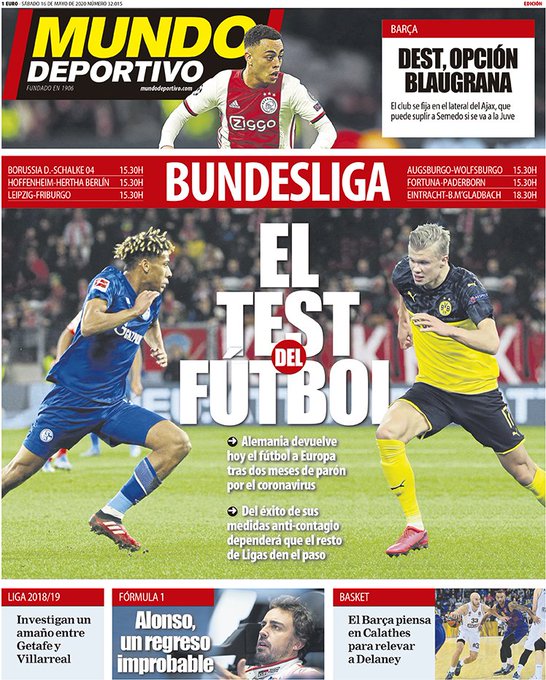 The football test - 
Germany offers Europe football tomorrow after two months of coronavirus break. The success of the rest of the leagues' anti-virus measure depends on Germany's findings.