Friday's Spanish football headlines from Marca, Diario AS and Mundo Deportivo – in English!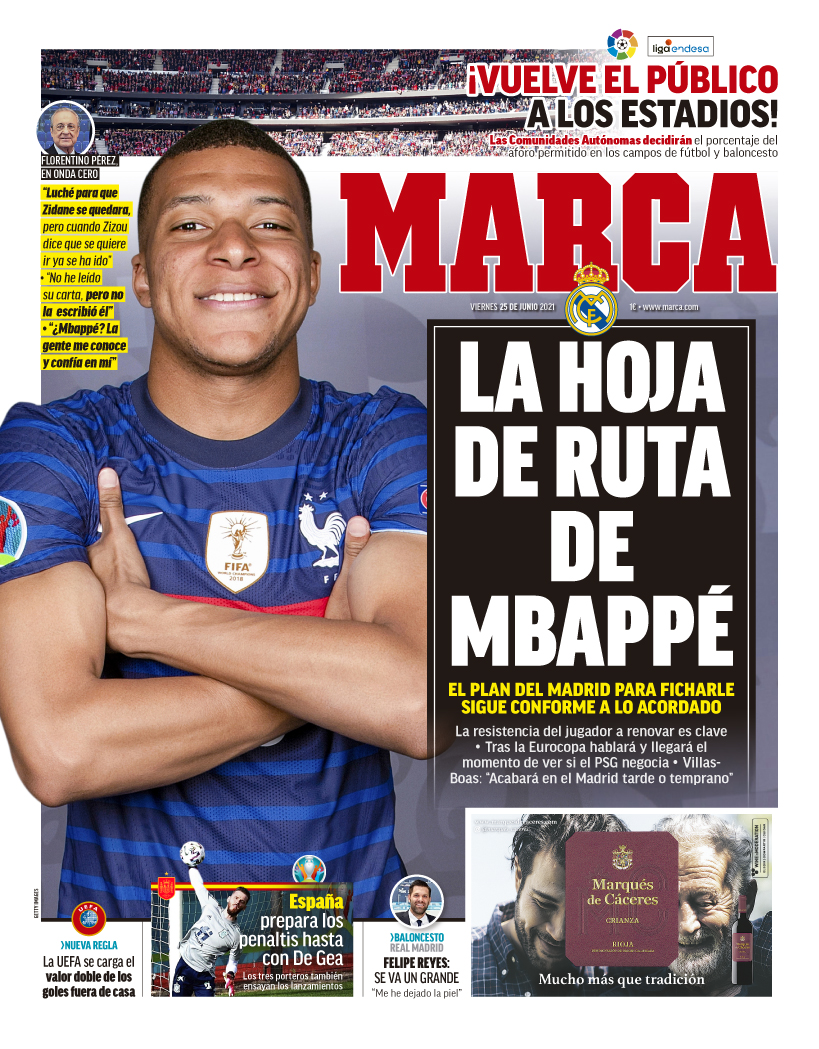 The time-table to sign Mbappe
The plan for Madrid to confirm his signing
The player's resistance is pivotal
After Euro 2020 there's a chance to negotiate with PSG
Villas-Boas: "He'll end up at Madrid whether it's early or late"
UEFA get rid of the away-goals rule
Spain prepare De Gea for a penalty shoot-out
The public to return to the stadiums
Each community to decide the percentage
Florentino speaks to Onda Cero
"I fought for Zidane to stay"
"I didn't read Zidane's letter but he didn't write it"
"Mbappe? The people who know me trust me"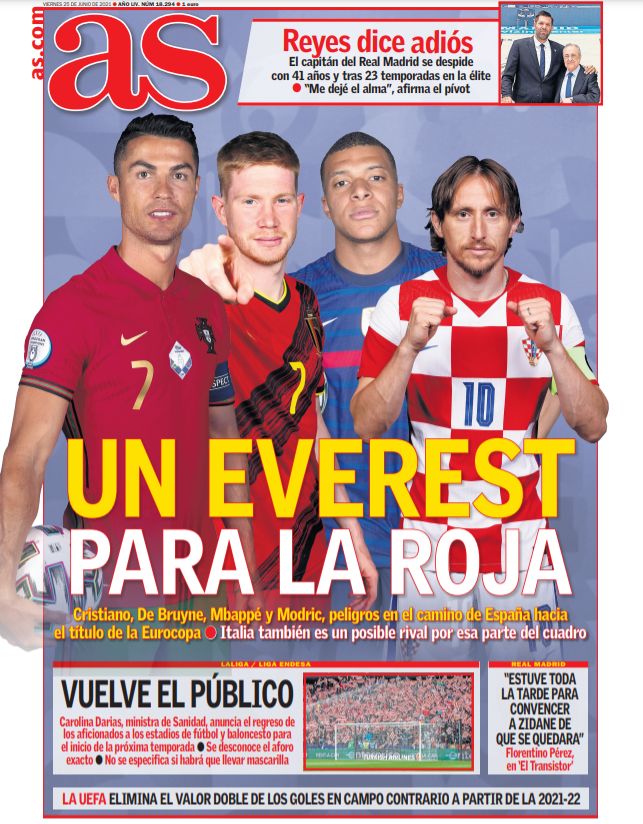 An Everest awaits for La Roja
Cristiano, De Bruyne, Modric and Mbappe lie in Spain's path
Italy are also a possible rival
The public returns
Carolina Darias, Minister for Health, announced the return of the public next season
She didn't specify if masks will be needed or not
"I was all afternoon trying to convince Zidane to stay"
Florentino tells El Transistor
UEFA eliminate the away goals rule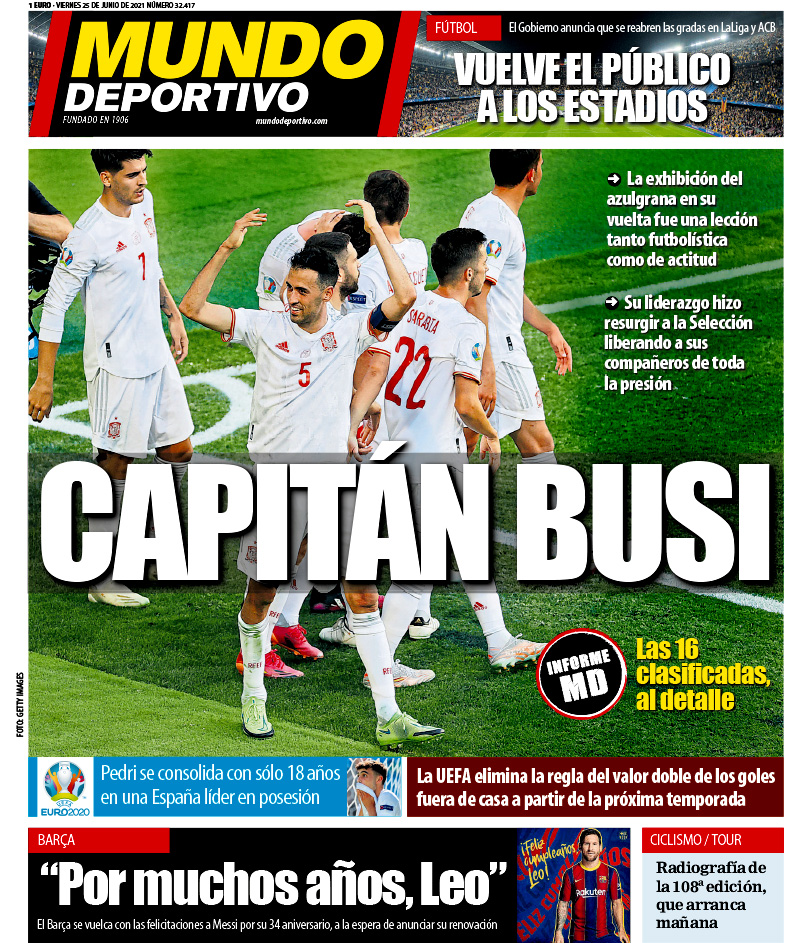 Captain Busi
The exhibition he put out against Slovakia was an example of how to be a footballer in terms of attitude
His leadership revitalised Spain and relieved pressure from his teammates
The public returns to stadiums
The government announce the measures will apply to La Liga
Pedri, despite being 18, is leading possession stats at Euro 2020
UEFA eliminate the away goals
"For many more years, Leo"
Barcelona celebrate Messi's birthday and hope he stays