A look at the Spanish football front pages from Marca, Diario AS and Mundo Deportivo – in English!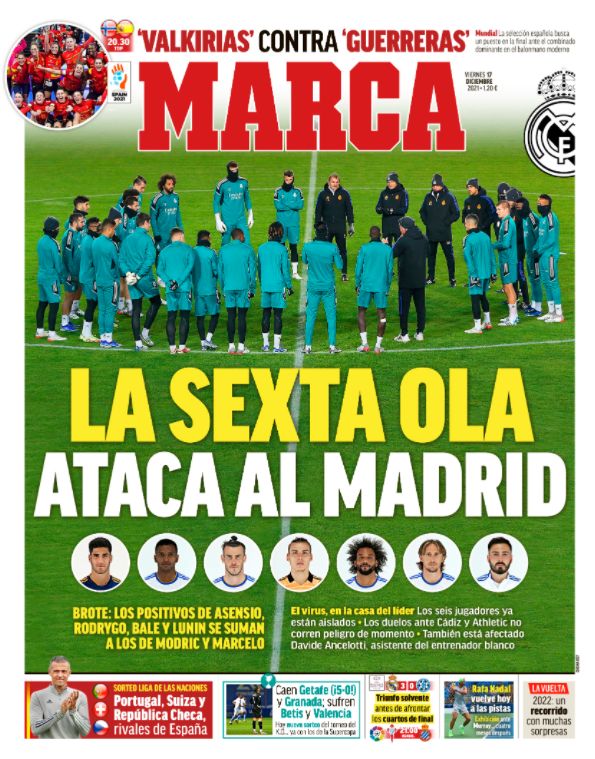 'The sixth wave attacks Madrid'
Positive tests for Asensio, Rodrygo, Bale, Lunin, Modric and Marcelo.
The virus hits the leaders.
Six players have already testes positive.
Assistant David Ancelotti is also impacted.
Portugal, Switzerland Czech Republic are Spain's rivals in the Nationals League.
Getafe fall to 5-0 Copa defeat, and Granada also fall. Betis and Valencia suffer.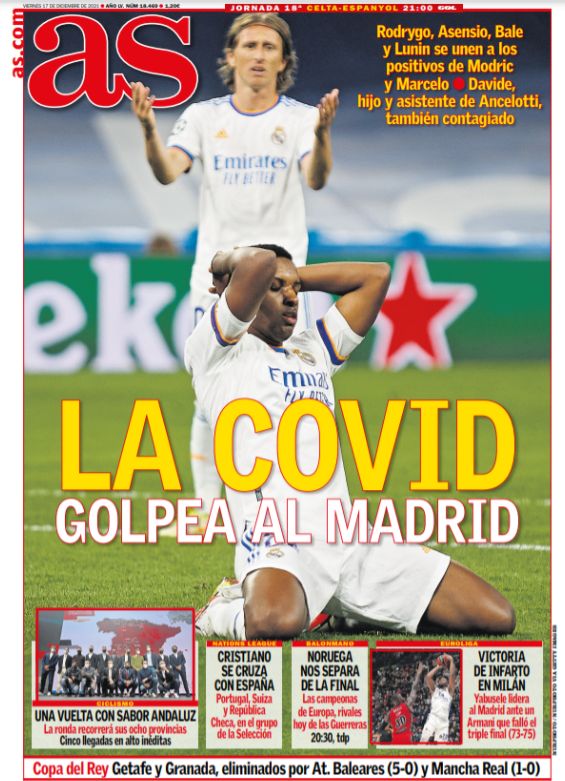 'COVID hits Madrid'
Rodrygo, Marcelo, Asensio, Bale, Lunin and Modric give positive tests.
Davide Ancelotti, assistant and son of Carlo, also tests positive.
Cristiano Ronaldo to cross Spain in Nationa League.
Getafe and Granada eliminated.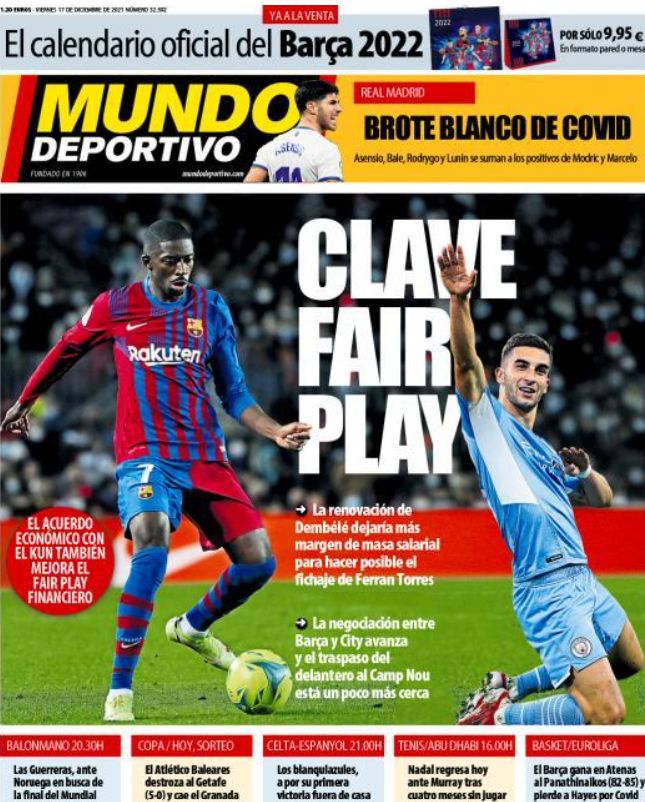 'Fair Play key'
The renovation of Dembélé would leave more salary margin for Ferran Torres signing.
The negotiations between Barca and Manchester City are getting closer.
Atletico Balearis destroy Getafe and Granada also fall.
Espanyol look for their first win away from home.
Aesnsio, Rodrygo, Marcelo, Modric, Bale and Linin test positive at Real Madrid.