A look at the Spanish football front pages from Marca, Diario AS and Mundo Deportivo – in English.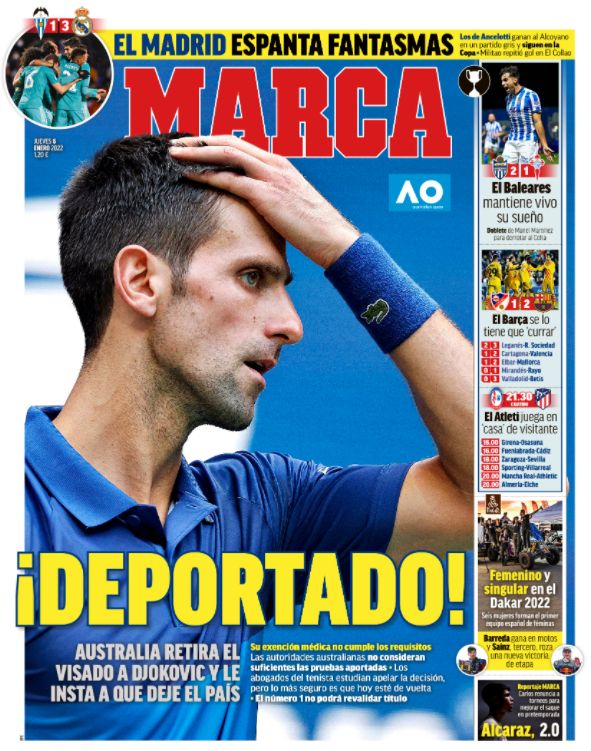 Real Madrid frighten the ghosts.
Baleares keep their dream alive against Celta.
Barca know they have to cure with 2-1 comeback win.
Atletico Madrid prepare to play in home away from home.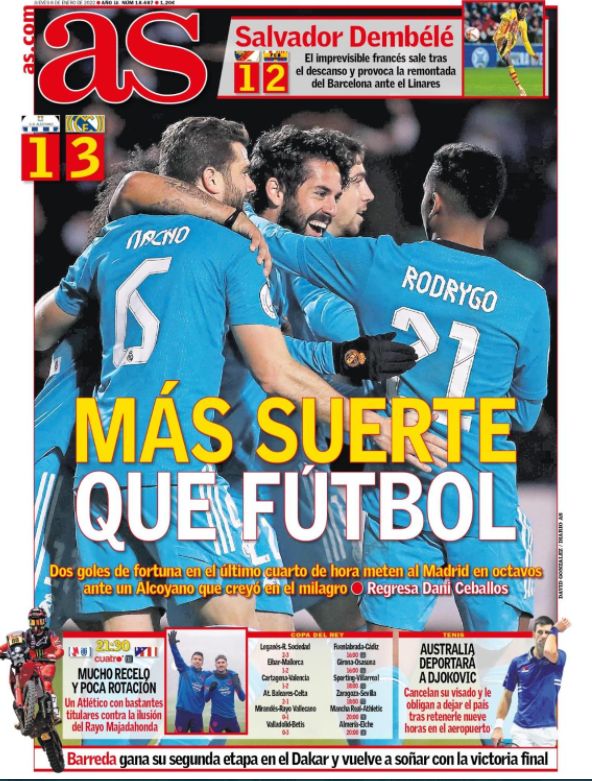 'More luck than football'
Two fortunate goals see Real Madrid through to the Round of 16 against an Alcoyano who believed in another miracle.
Dani Ceballos returns.
Dembélé comes on for the second half to save Barca with a comeback.
Atletico Madrid have injuries but there will be little rotation against Majadahonda.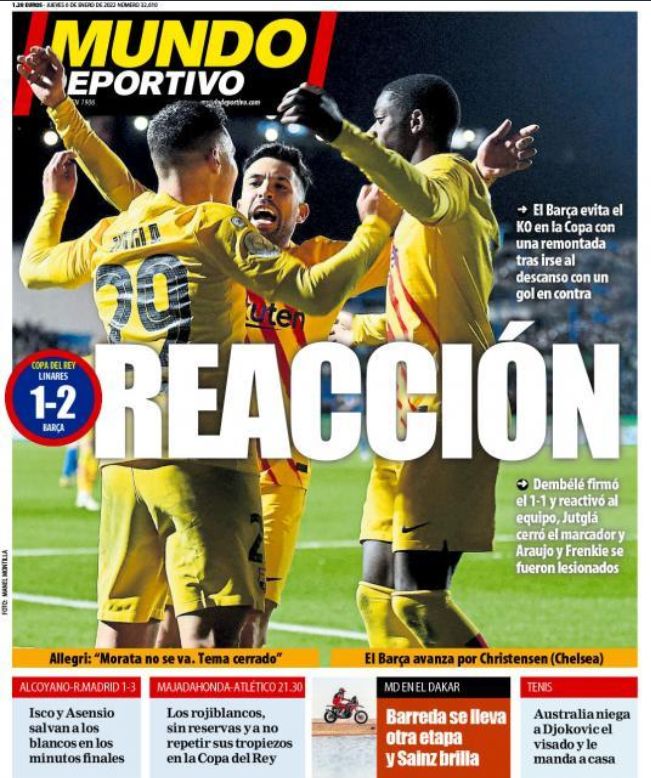 'Reaction'
Barcelona avoid an upset thanks to a comeback after the break.
Dembélé made it 1-1 and the team reacted. Jutgla scores while Araujo and de Jong are injured.
Allegri: Morata is not going. Case closed.
Barca look to Chelsea's Christensen.
Isco and Asensio save Real Madrid in the final minutes.
Atletico Madrid don't want to repeat their Copa del Rey failures.