Saturday's Front Page Headlines from Marca, Diario AS and Mundo Deportivo, in English!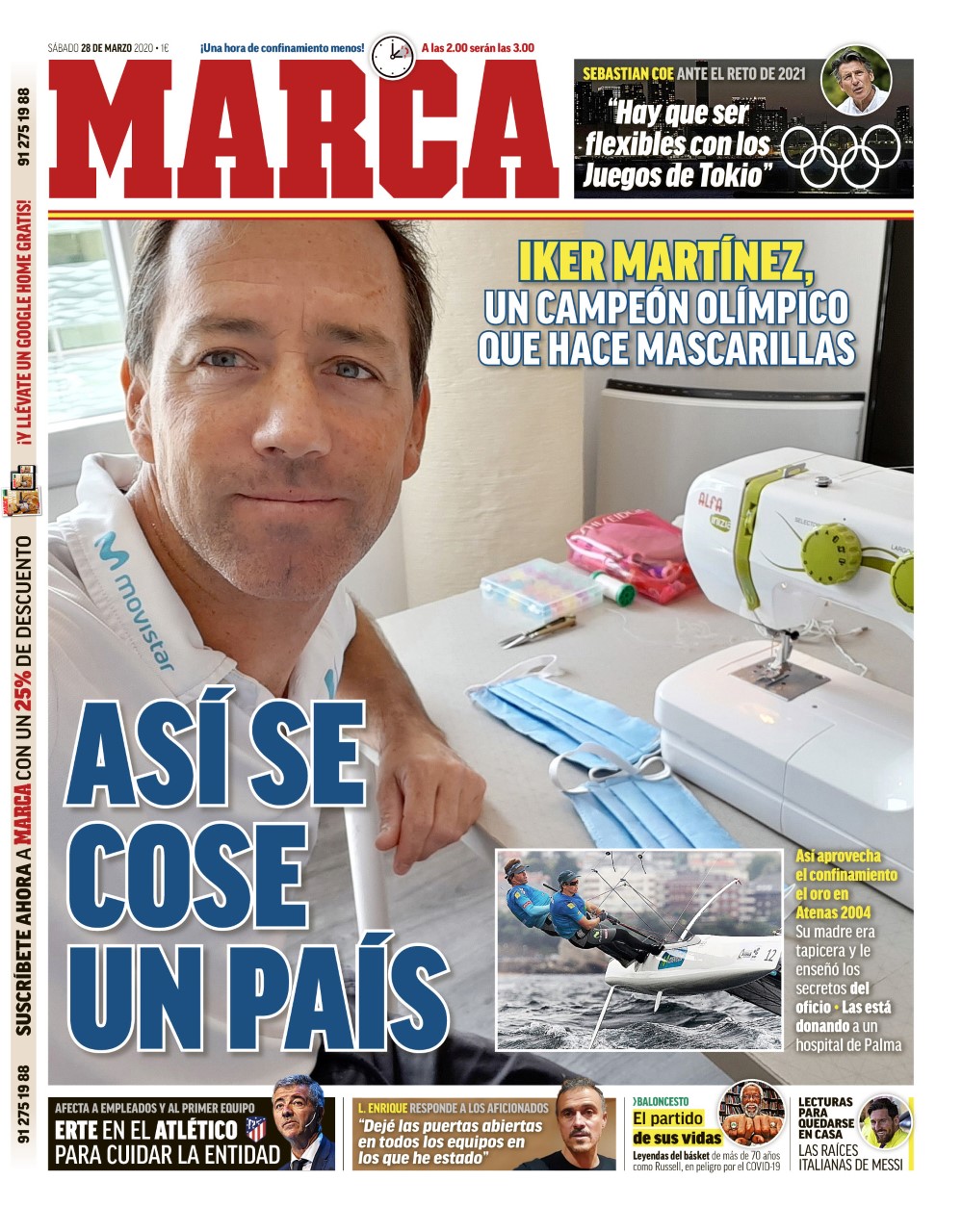 COVID 19: This is how a country sews - Spanish Olympian Iker Martinez calls on people to make masks to support the health care system in the fight against the virus. ATLETICO MADRID: Atletico Madrid apply for ERTE status, to ease the financial burden during the Covid 19 suspension.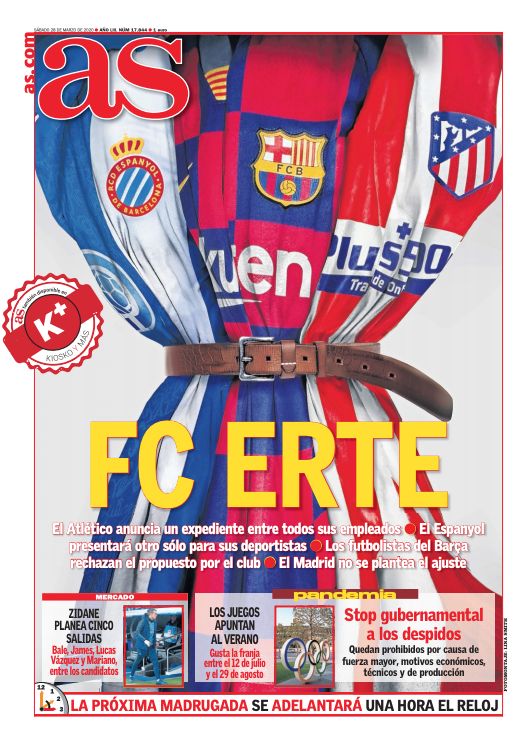 COVID 19: FC ERTE - Atletico Madrid announce they will be make temporary terminations of employment due to the outbreak, with Espanyol set to present a similar application, but just for their first team squad. COVID 19: FC ERTE - Barcelona have reached a compromise deal withe their players, but Real Madrid have no plans to change yet.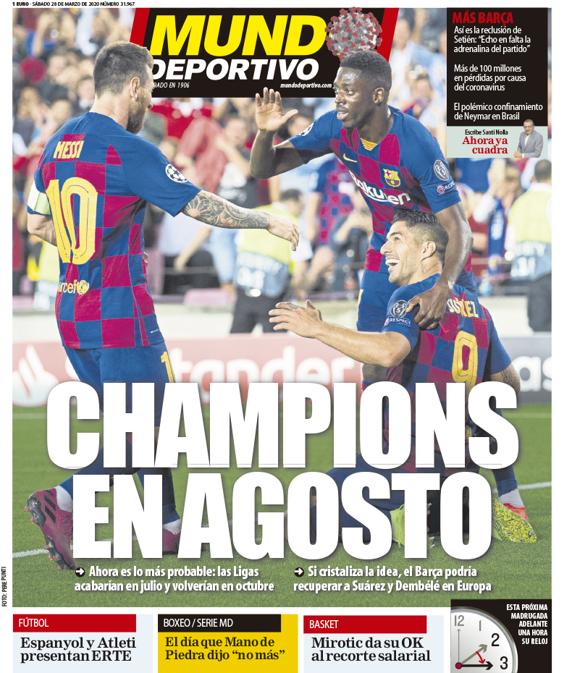 BARCELONA: Champions in August - The most likely situation for La Liga no is to return in July, and start the new season in October, which allow Luis Suarez and Ousmane Dembele to return to the side.