Today's front-page headlines from Marca, AS and Mundo Deportivo.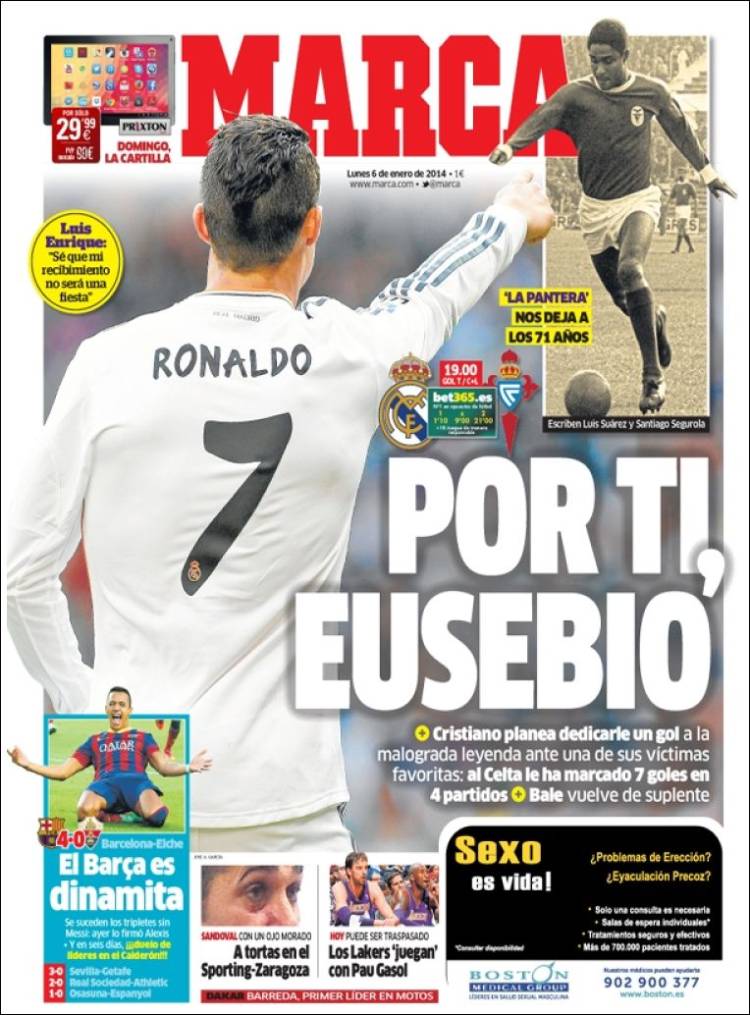 For you, Eusebio
Cristiano plans to dedicate a goal to the ill-fated legend against one of his favourite victims: against Celta he has scored seven goals in four games
Bale returns as a substitute
Luis Enrique: "I know my reception will not be a celebration"
'The Panther' leaves us at 71-years-of-age
Barca are dynamite
The hat-tricks still happen without Messi and yesterday Alexis made his mark
In six days it is the clash of the leaders at the Calderon!!!
Sandoval with a black eye, punched during the Sporting-Zaragoza game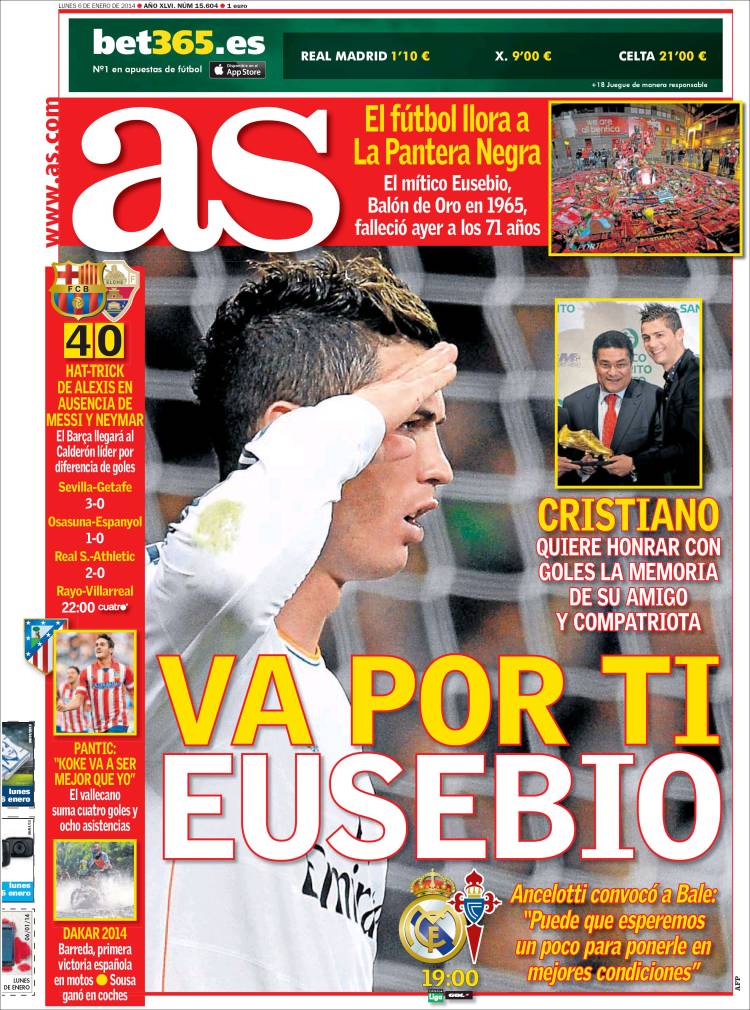 This one's for you Eusebio
Cristiano wants to honour the memory of his friend and compatriot with goals
Football cries for the Black Panther
The mighty Eusebio, Ballon d'Or winner in 1965, died yesterday aged 71
Ancelotti selects Bale
"It could be we will wait a little longer so he is in better condition"
Alexis hat-trick in the absence of Messi and Neymar
Barca will arrive at the Calderon as leaders on goal difference
Pantic: "Koke is going to be better than me"
The Vallecano has four goals and eight assists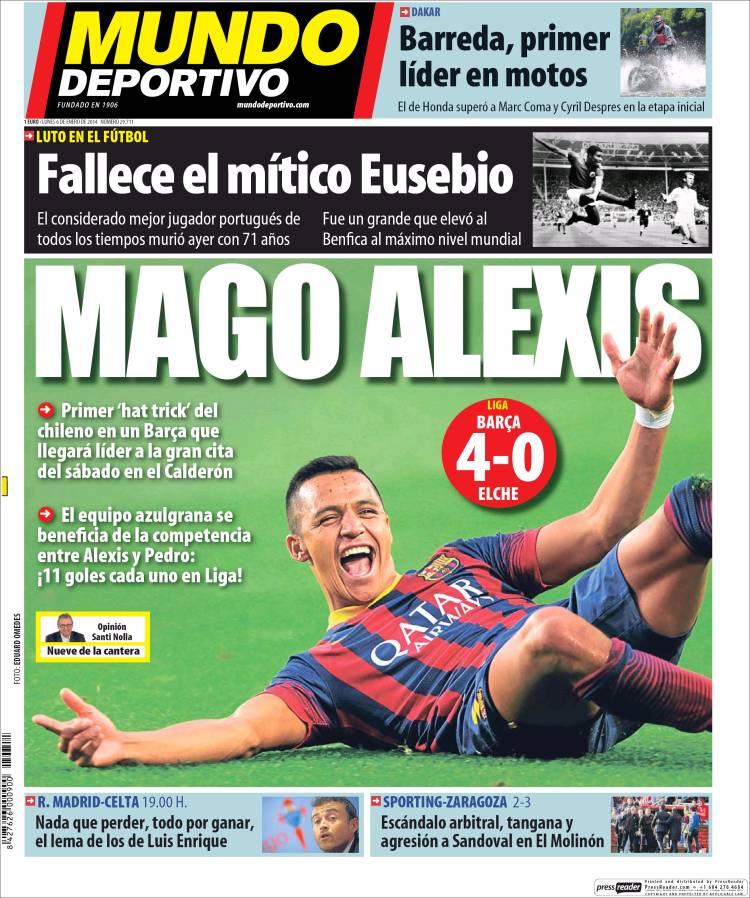 Alexis the magician
First hat-trick from the Chilean for a Barca that will go into Saturday's meeting at the Calderon as leaders
The Blaugrana team benefits from the competition between Alexis and Pedro: both have 11 La Liga goals!
Football in mourning
The mighty Eusebio dies
The man considered the best Portuguese player of all time died yesterday aged 71
He was a great who elevated Benfica to the maximum world level
Real Madrid-Celta: Nothing to lose, everything to gain is the motto of Luis Enrique's men
Sporting-Zaragoza: Refereeing scandal, a brawl and aggression towards Sandoval at El Molinon