Today's front-page headlines from Marca, AS and Mundo Deportivo.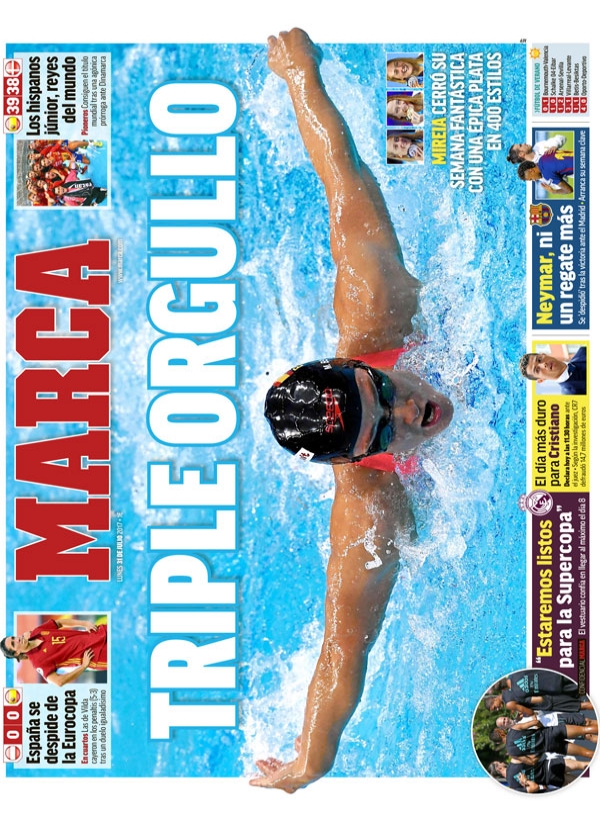 Spain out of the Euros
"We will be ready for the Super Cup"
Cristiano's hardest day
Neymar, no more side-stepping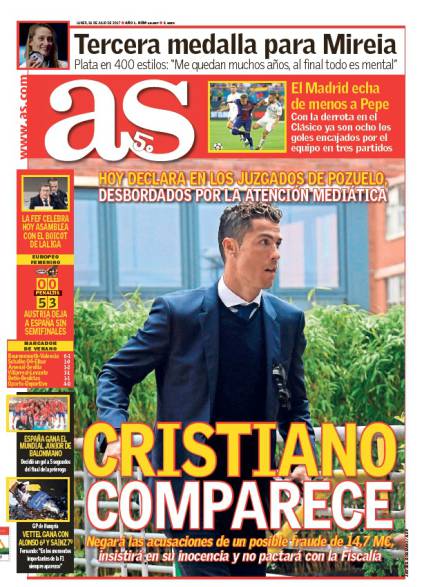 Cristiano appears
Today he will appear at the courts of Pozuelo, overflowing with media attention.
He will deny the accusations of a possible €14.6m fraud, he will insist on his innocence and will not do a deal with the prosecutor's office.
Madrid miss Pepe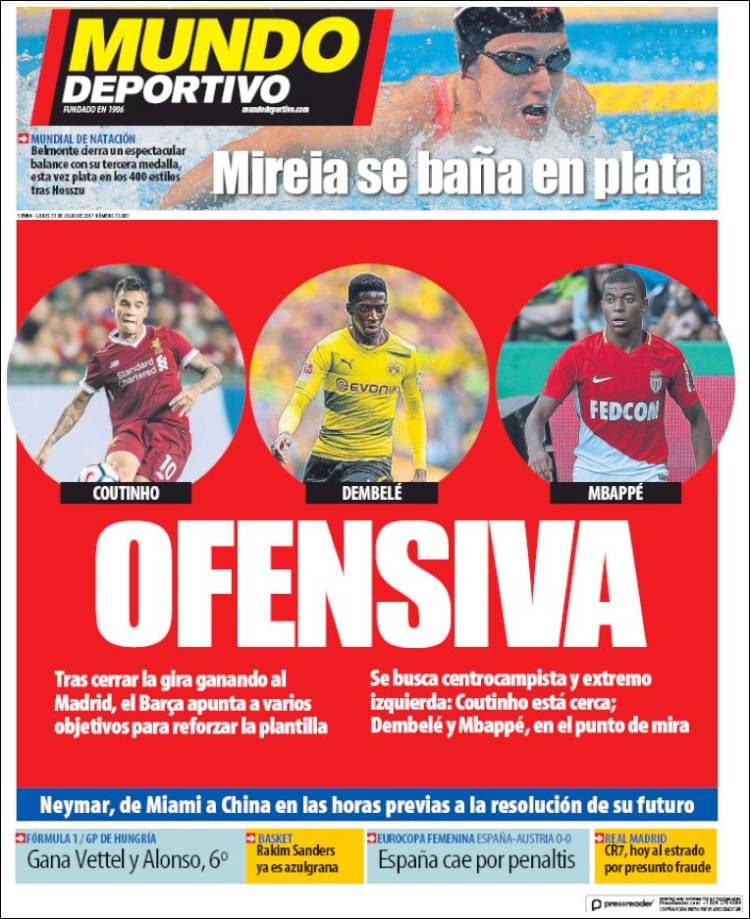 Offensive
After ending the tour by beating Madrid, Barca aim for various targets to boost the squad.
They are looking for a central midfielder and a left winger; Coutinho is close; Dembele and Mbappe in range
Neymar, from Miami to China in the hours leading up to the resolution of his future
Spain fall on penalties
Cristiano in court today for fraud accusations