A look at the Spanish football front pages, including Marca, Diario AS and Mundo Deportivo – in English!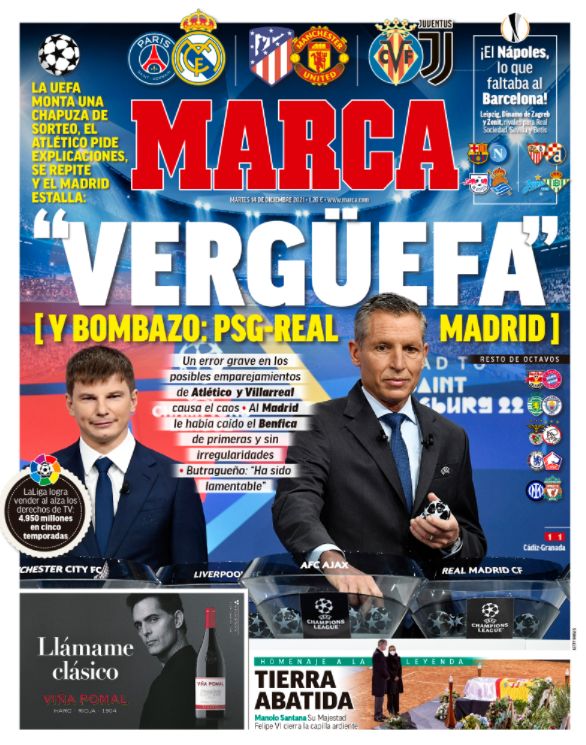 'Shame UEFA'
A mistake in the possible rivals of Atletico and Villarreal causes a redraw.
UEFA do a botched draw, Atletico as for explanations, they redraw and Madrid explodes.
Madrid were going to play against Benfica initially. Now they play PSG.
Butrageno: "It has been lamentable."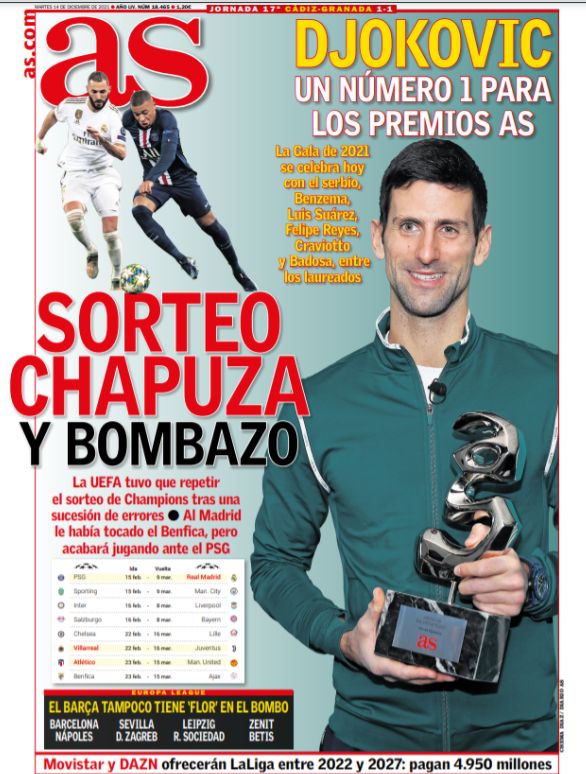 'A botched draw and a bombshell'
UEFA had to repeat the Champions League draw after a succession of errors.
Real Madrid would have played Benfica and now they play PSG.
Barcelona also without luck in the Europa League draw.
Movistar and Dazn in 4.95billion five-year TV deal with La Liga.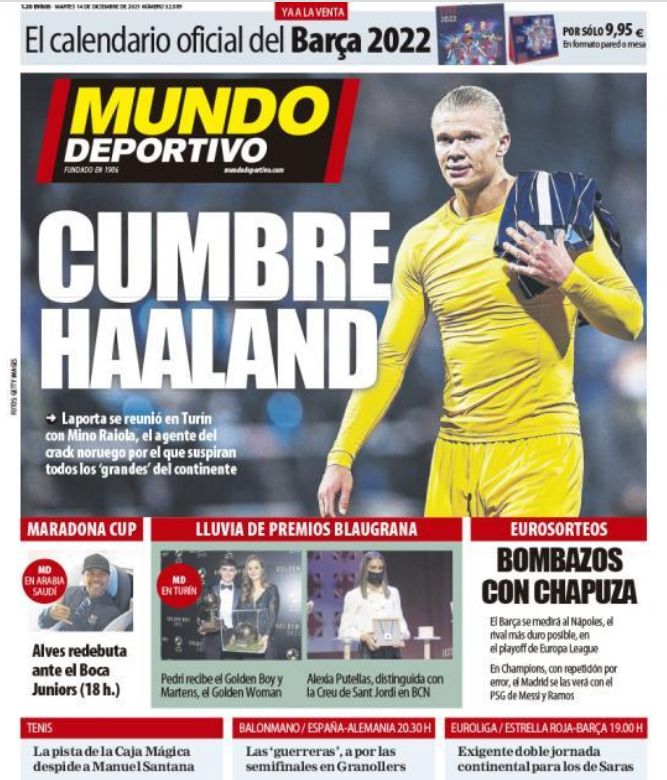 'Summit Haaland'
Laporta meets with Raiola in Turin, the agent of Haaland and other top players.
Alves to debut for Barcelona.
Pedri receives the Golden Boy and Martens the Golden Woman.
Alexia Putellas handed the La Creu de Sant Jordi in Barcelona.
Bombshells with the draw. Barcelona get Napoli, the most difficult team possible, in the draw.
In the Champions League, there was a redraw after an error. Real Madrid face PSG and Messi takes on Sergio Ramos.