Wednesday's headlines from Marca, Diario AS and Mundo Deportivo – in English!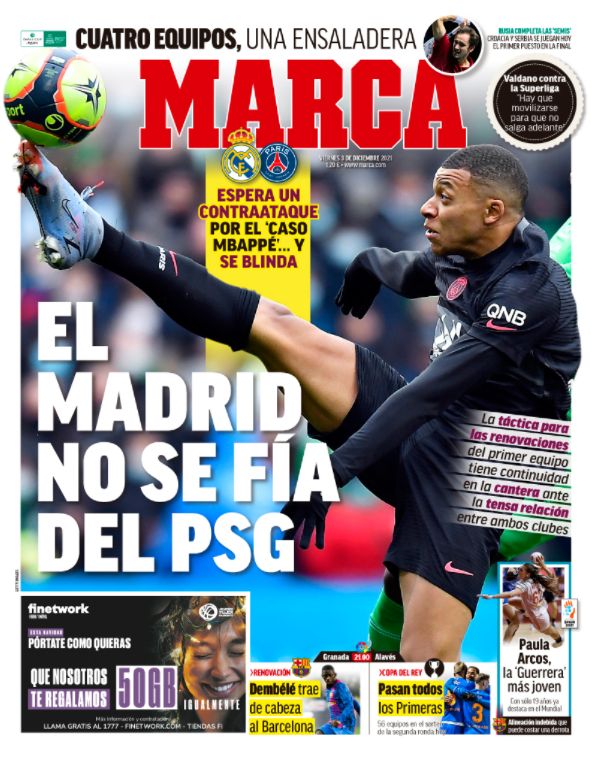 'Real Madrid don't trust PSG'
Renovations have continued at PSG and there are tensions with Real Madrid.
A counterattack is expected in the Mbappe case.
Dembélé comes to a head at Barca.
All the Primera sides progress in Copa del Rey.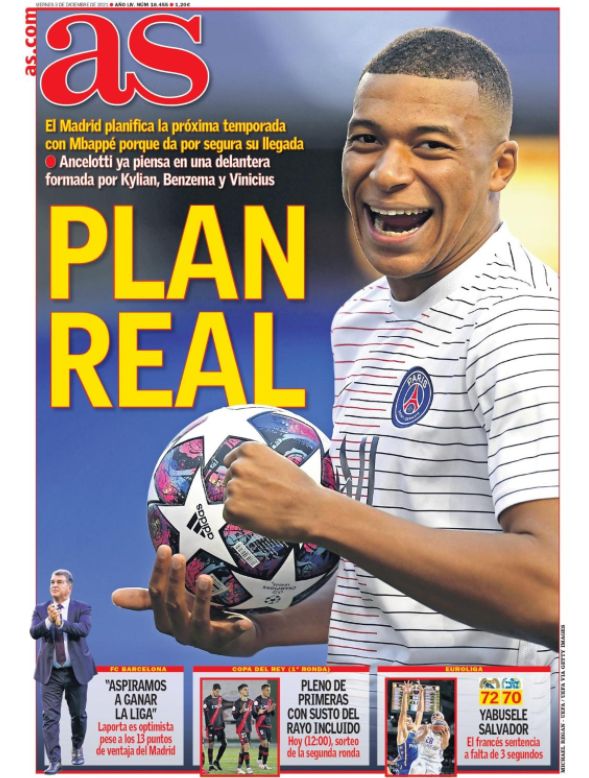 'Real plan'
Real Madrid are planning with Mbappe next year because he has given his word that he will arrive.
Ancelotti is already planning with Mbappe, Benzema and Vinicius.
Laporta: We will aspire to win La Liga.
All the Primera clubs progress in the Copa, including Rayo.