Today's front-page headlines from Marca, AS and Mundo Deportivo.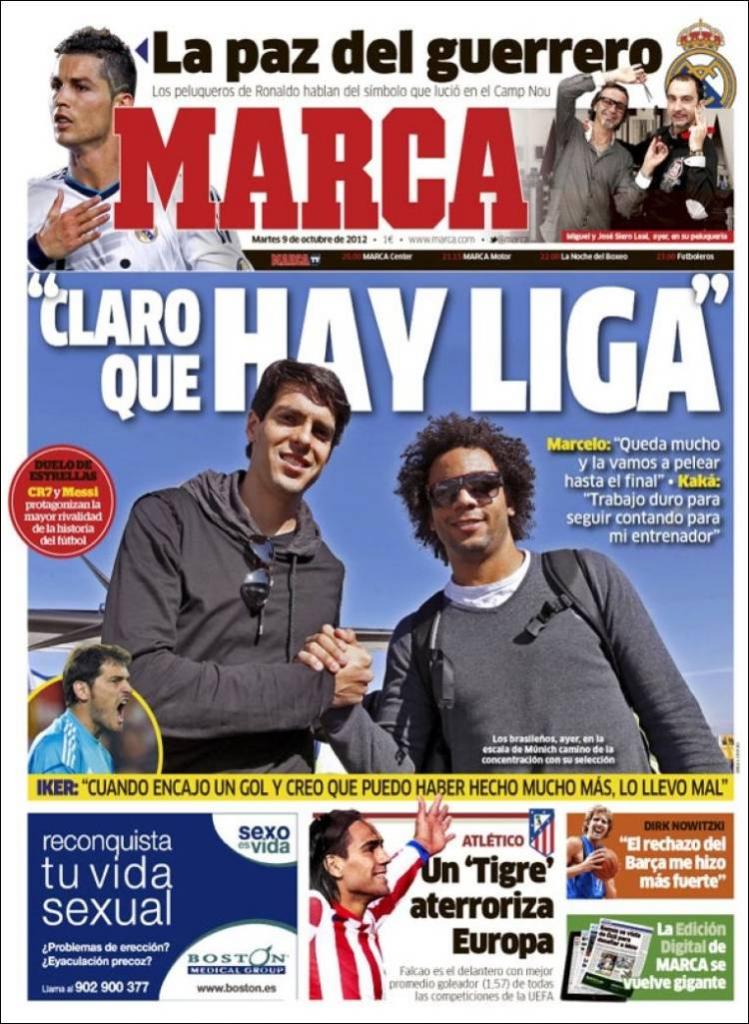 "Of course there is a League to play for"
Marcelo: "There's a long way to go and we'll fight for it until the end"
Kaka: "I'm working hard so the Coach can still count on me"
Duel of the stars - CR7 and Messi create the greatest rivalry in the history of football
Iker: "When I let a goal in I think I could have done much better. I take it badly"
The warrior's peace - Ronaldo's hairdressers tell of the symbol he wore in the Camp Nou
A 'tiger' terrorises Europe - Falcao is the striker with the best goal average (1.57) in all UEFA competitions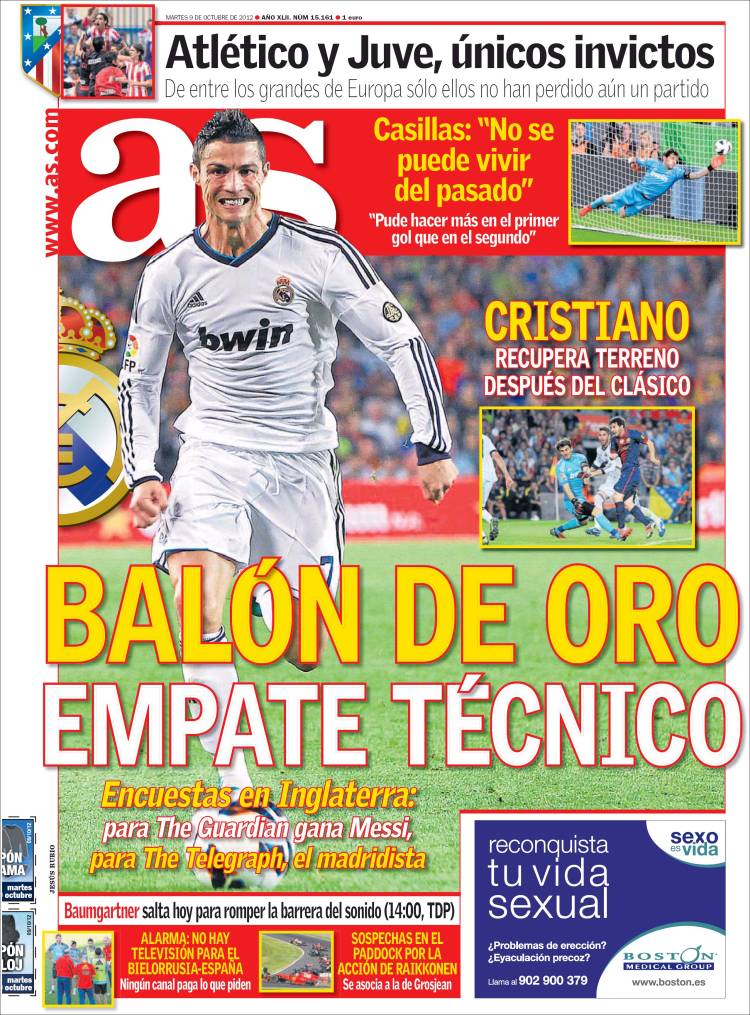 Ballon d' Or - a technical draw
Polls in England: Messi wins in The Guardian and the Madrid man in The Telegraph
Cristiano makes up ground after El Clasico
Casillas: "You can't live in the past"
"I could have done more for the first goal than the second"
Atletico and Juve the only unbeaten teams: among the European greats they are the only ones not to have lost a game
Alarm: the Belarus-Spain game will not be televised - no channel will pay what they are asking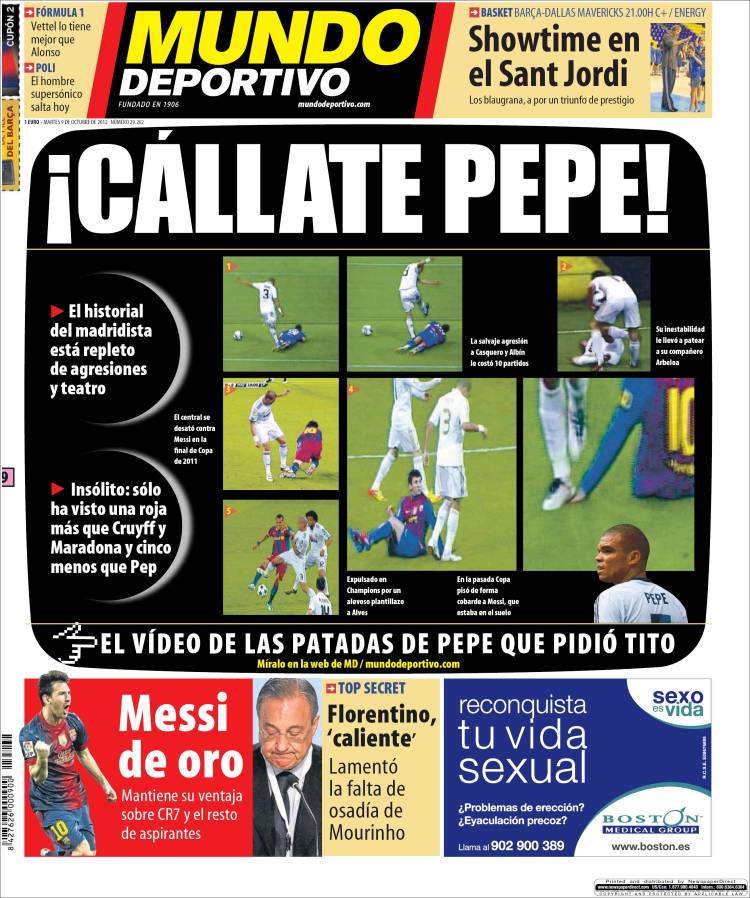 Shut up Pepe!
The Madrid player's history is full of aggression and theatre
Unbelievable: he has only had one red card more than Cruyff or Maradona and five less than Pep
The video of Pepe's kicks that Tito asked for
The savage aggression on Casquero and Albin cost him 10 matches
His unstableness causes him to kick teammate Arbeloa
Sent off in the Champions League for a reckless challenge on Alves
In the cup he did a cowardly stamp on Messi, who was on the floor
Golden Messi - he maintains his advantage over CR7 and the rest of the hopefuls
Florentino 'hot' - he laments the lack of audacity shown by Mourinho