Today's front-page headlines from Marca, AS and Mundo Deportivo.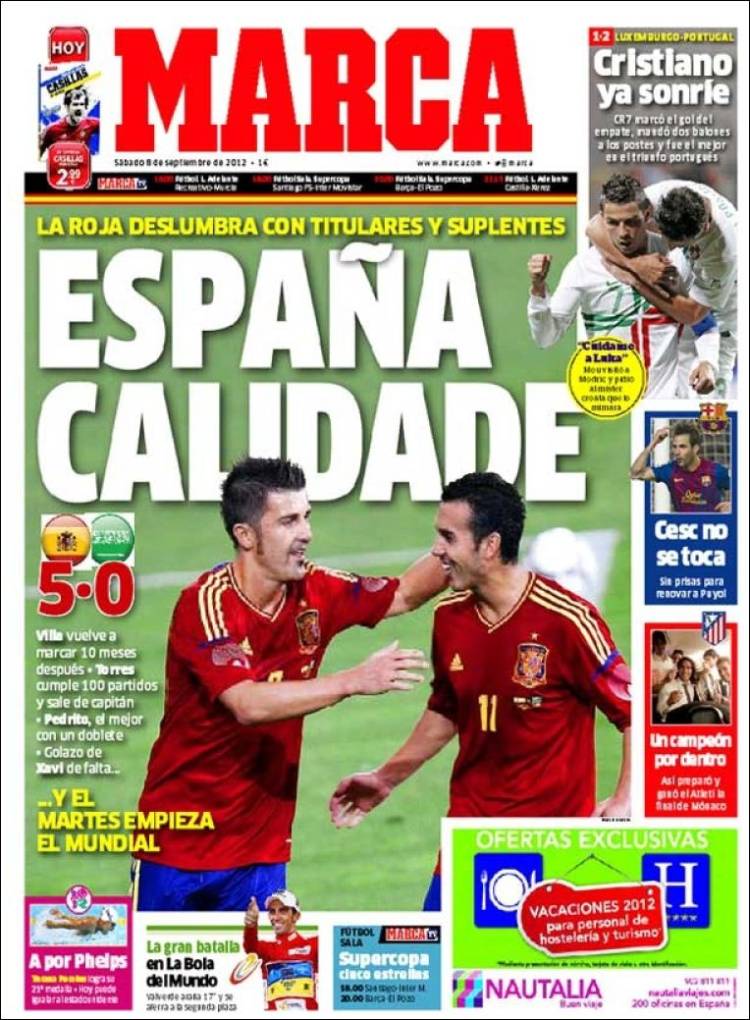 Spanish quality: Spain dazzle with first choices and substitutes
Villa returns and scores 10 months later
Torres completes 100 games and is made captain
Pedrito, the best with a double
Great goal by Xavi from a free-kick.... and the World Cup begins on Tuesday
Cristiano is smiling now..CR7 scores the equaliser, hits the post twice and was the best player in Portugal's victory
Cesc not concerned, no rush to renew with Puyol
Inside the champions: Atleti prepared for and won the title in Monaco like this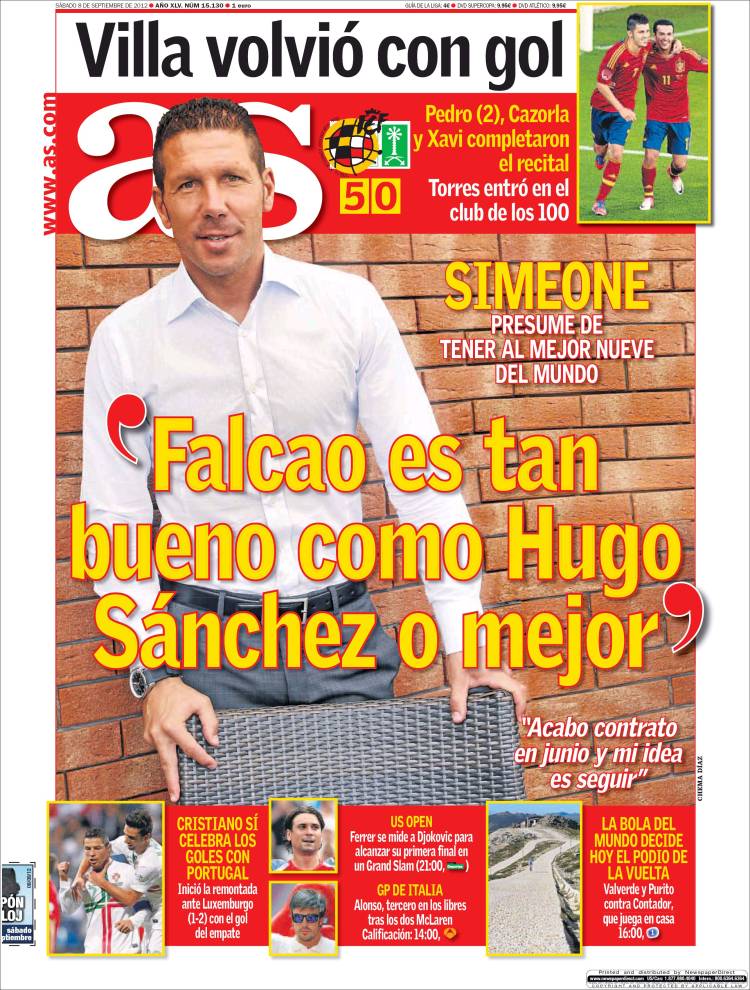 "Falcao is as good as Hugo Sanchez, or even better"
Simeone believes he has the best number nine in the world
"I finish my contract in June and I want to continue"
Villa back with a goal - Pedro (2), Cazorla and Xavi complete a great performance
Torres joins the 100 club
Cristiano celebrates the Portuguese goals: he starts the comeback against Luxembourg (1-2) with the equaliser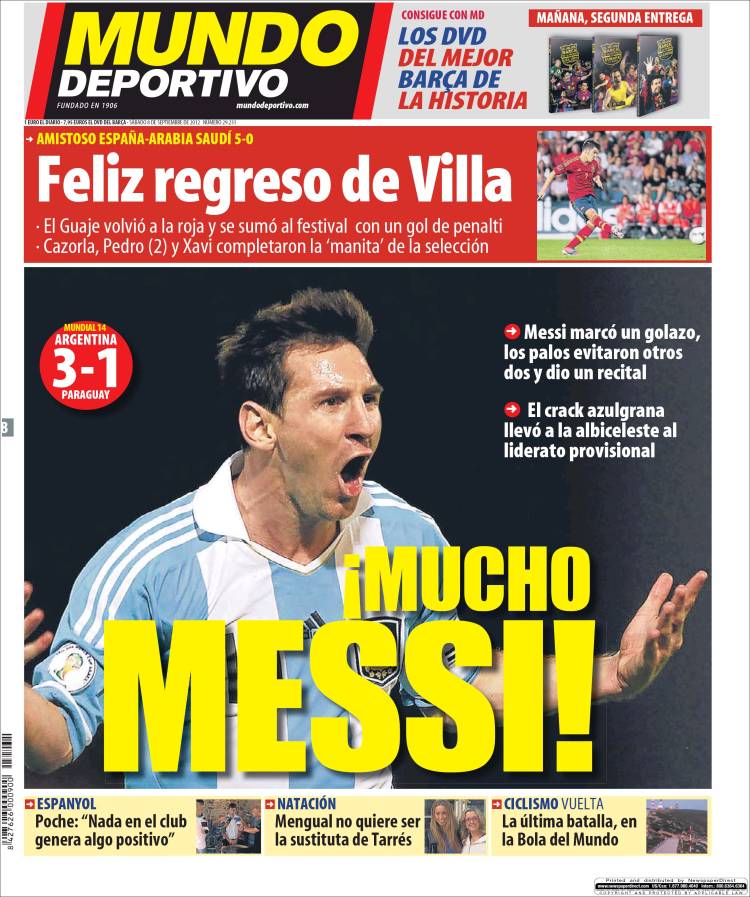 Mucho Messi!!
Messi scores a great goal, the posts deny him another two and he gives a great performance
The Azulgrana 'crack' makes the Albiceleste provisional leaders
A happy return for Villa: El Guaje returns to the La Roja squad and joins the party with a goal from the penalty spot
Pedro (2), Cazorla and Xavi complete the national side's five-goal haul
Poche: "Nothing at the club generates anything positive"