Today's front-page headlines from Marca, AS and Mundo Deportivo.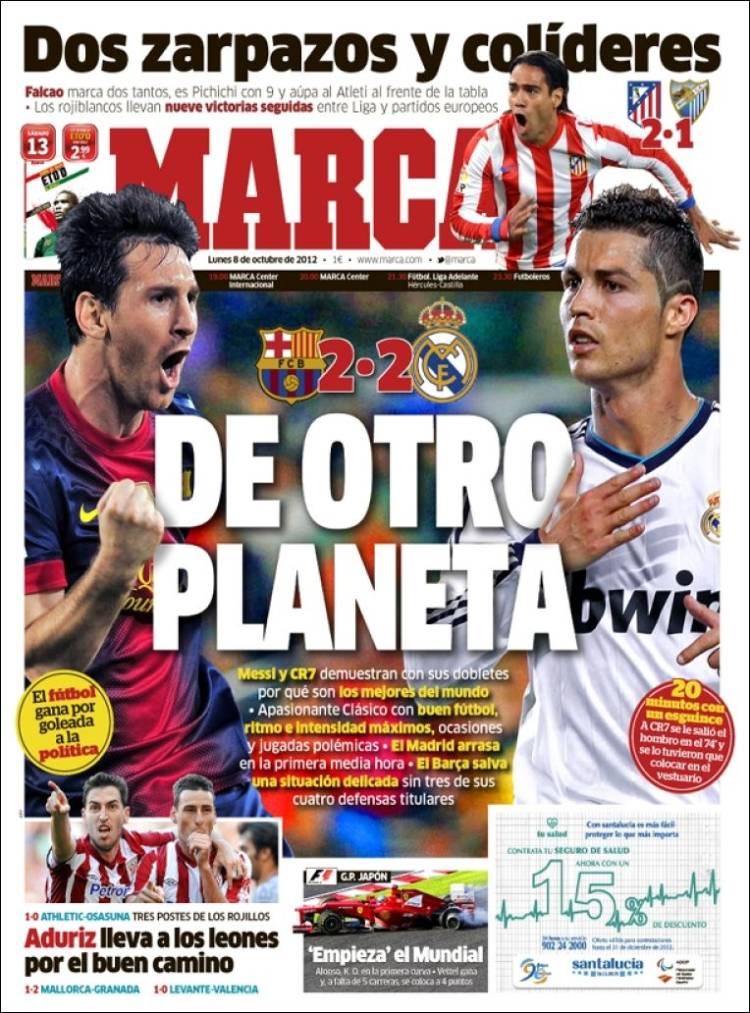 From another planet
Messi and Ronaldo show with their doubles why they are the best in the world
A passionate Clasico with good football, rhythm, maximum intensity, chances and controversy
Madrid swept up in the first 30 minutes
Barca salvaged a delicate situation without three of their four first choice defenders
Football won with goals over politics
20 minutes with a sprain - Cristiano hurt his shoulder in the 74th minute and they had to put it right in the dressing room
Two bangs and co-leaders - Falcao scores twice, is Pichichi with nine and helps Atleti to the top of the table
Los Rojiblancos now have nine consecutive victories in La Liga and European matches
Aduriz sets Los Leones on their way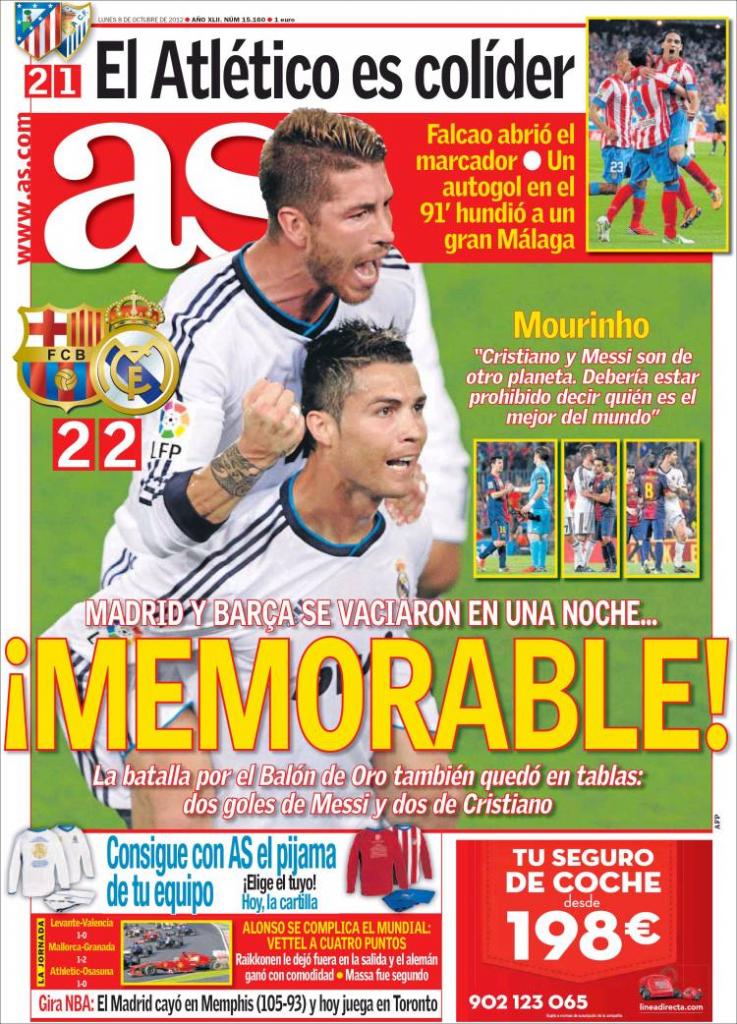 Memorable!
Madrid and Barca gave all in one night...
The battle for the Ballon d'Or also left in the air: two goals from Messi and two from Cristiano
Mourinho: "Cristiano and Messi are from another planet. It should be forbidden to say who is the best in the world"
Atletico co-leaders
Falcao opens the scoring: an own goal in the 91st minute sinks a great Malaga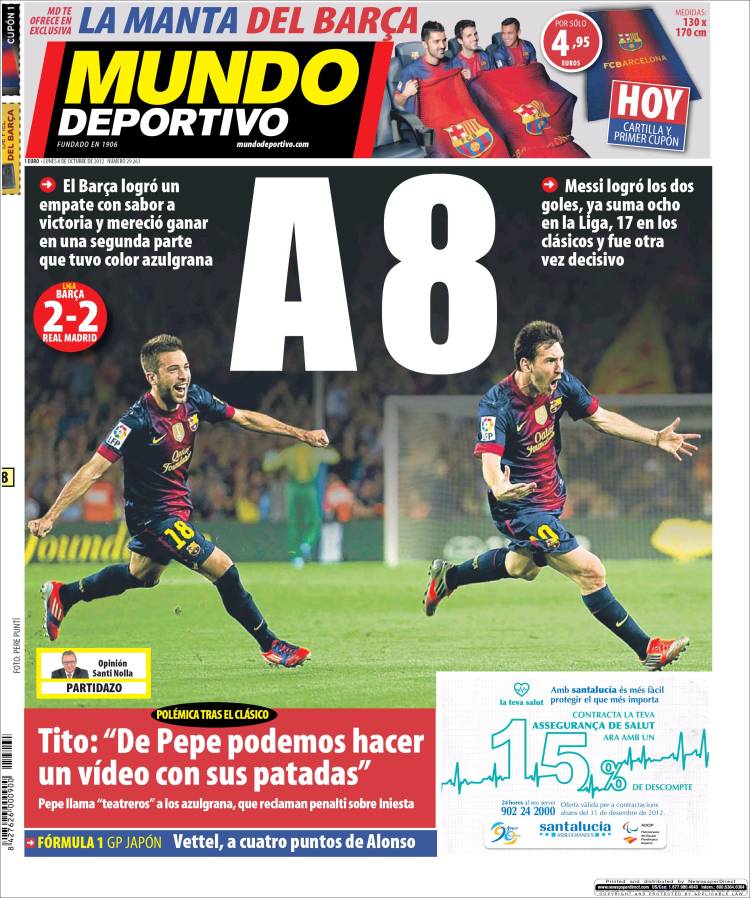 Eight clear
Barca get a draw that tastes like victory and deserve to win in a second half that has La Blaugrana's colours
Messi got two goals - he now has eight in La Liga, 17 in Los Clasicos and was again decisive
Tito: "You could make a video of Pepe's kicks"
Pepe calls La Blaugrana 'theatrical' after claiming a penalty for a foul on Iniesta