Today's front-page headlines from Marca, AS and Mundo Deportivo.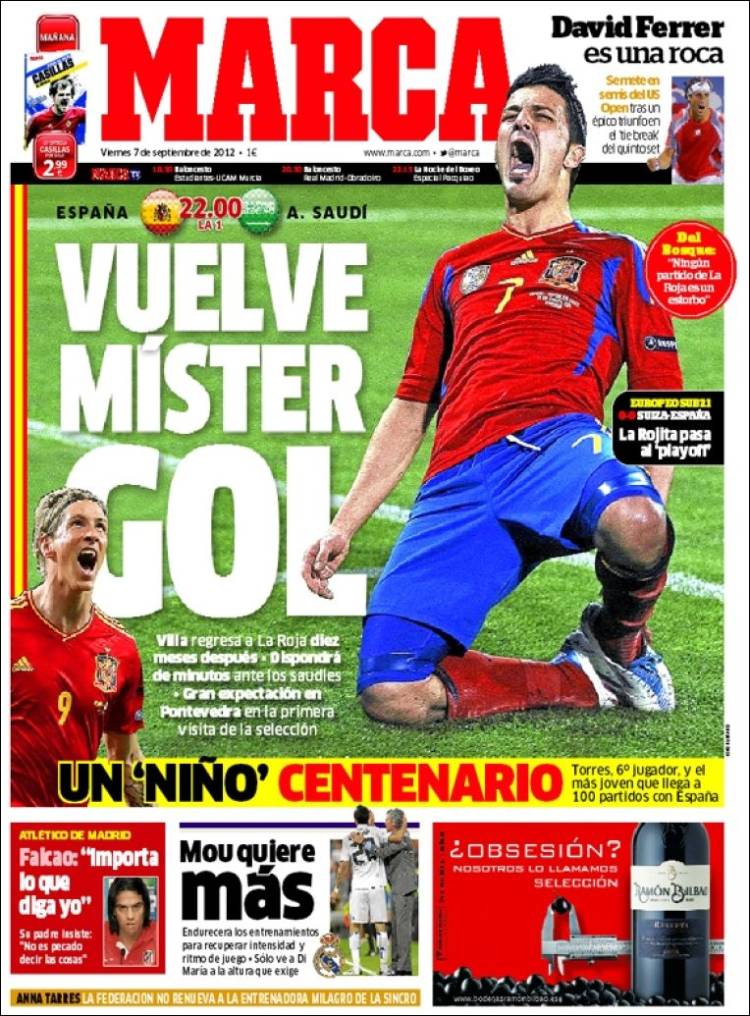 Mister Goal returns: Villa back for La Roja 10 months later
He will get minutes against the Saudis
Great excitement in Pontevedra for the national team's first visit
'El Nino' the centenarian: Torres becomes the sixth-youngest player to earn 100 caps for Spain
Del Bosque: "No La Roja game is unimportant"
La Rojita through to the 'play-offs'
Falcao: "It's important what I say"
His father insists: "It is not a sin to say things"
Mou wants more: he will step up training to get the intensity and rhythm of play back - he only thinks Di Maria has played to the level he demands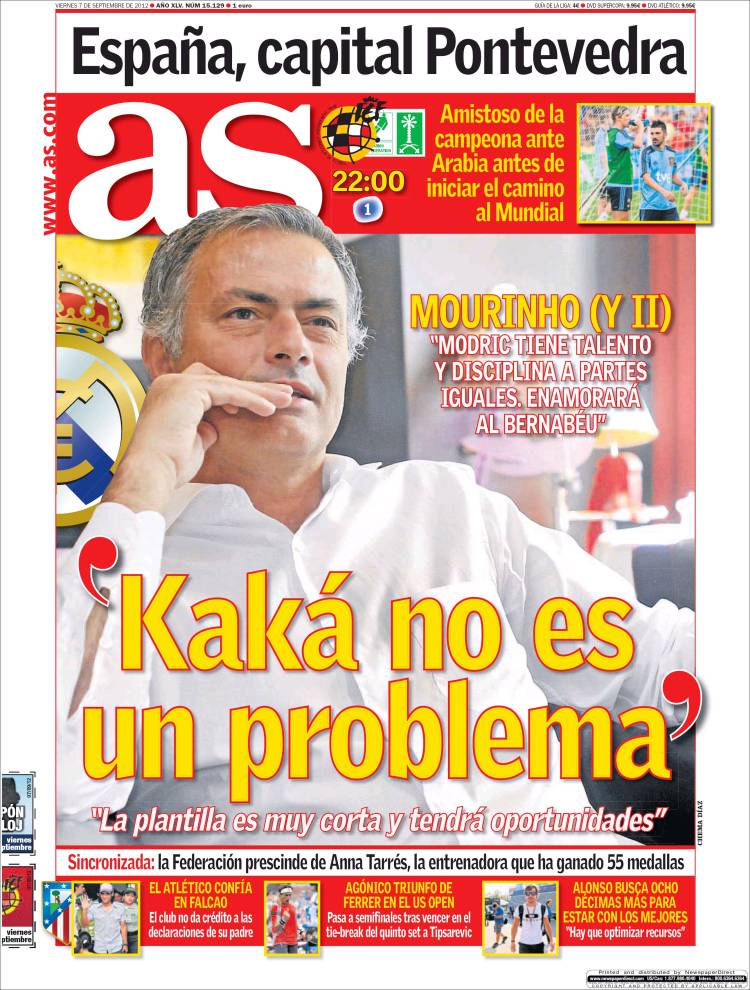 "Kaka is no problem."
"The squad is small and he will get his chance"
"Modric has talent and discipline in equal measure. The Bernabeu will love him"
Spain, capital Pontevedra: the champions have a friendly against the Arabs before starting the road to the World Cup
Atletico trust Falcao: the club give no importance to his father's comments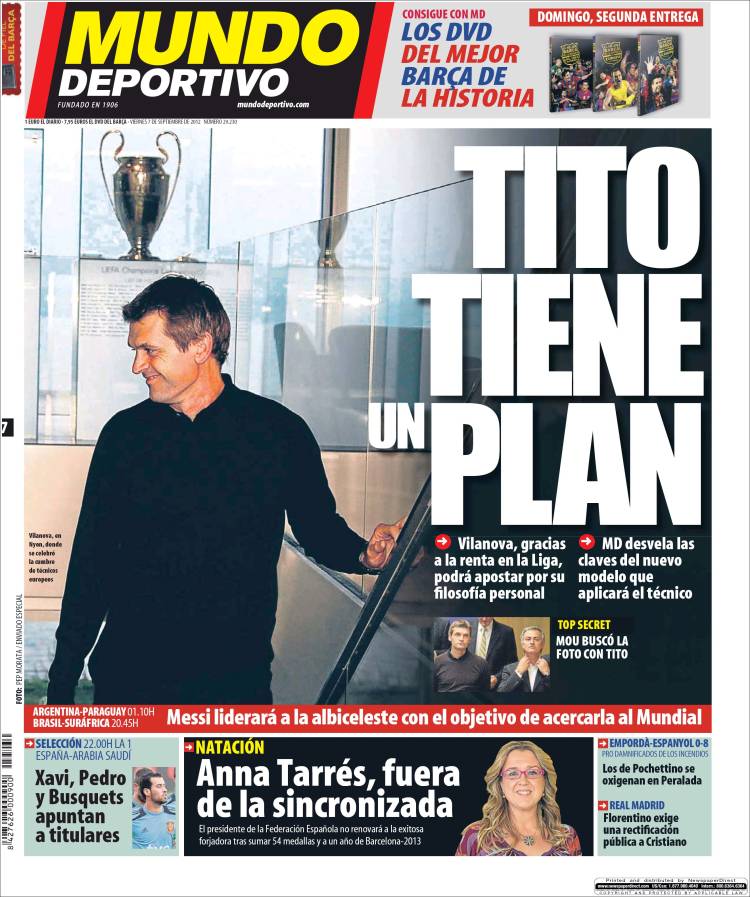 Tito has a plan
Vilanova, thanks to the League form, will be able to implement his personal philisophy
MD reveals the key points to the new model the Coach will apply
Top Secret: Mou sought out a photo with Tito
Messi will lead the Albicelestes with the aim of getting closer to the World Cup finals
Xavi, Pedro and Busquets in the starting line-up