Today's front-page headlines from Marca, AS and Mundo Deportivo.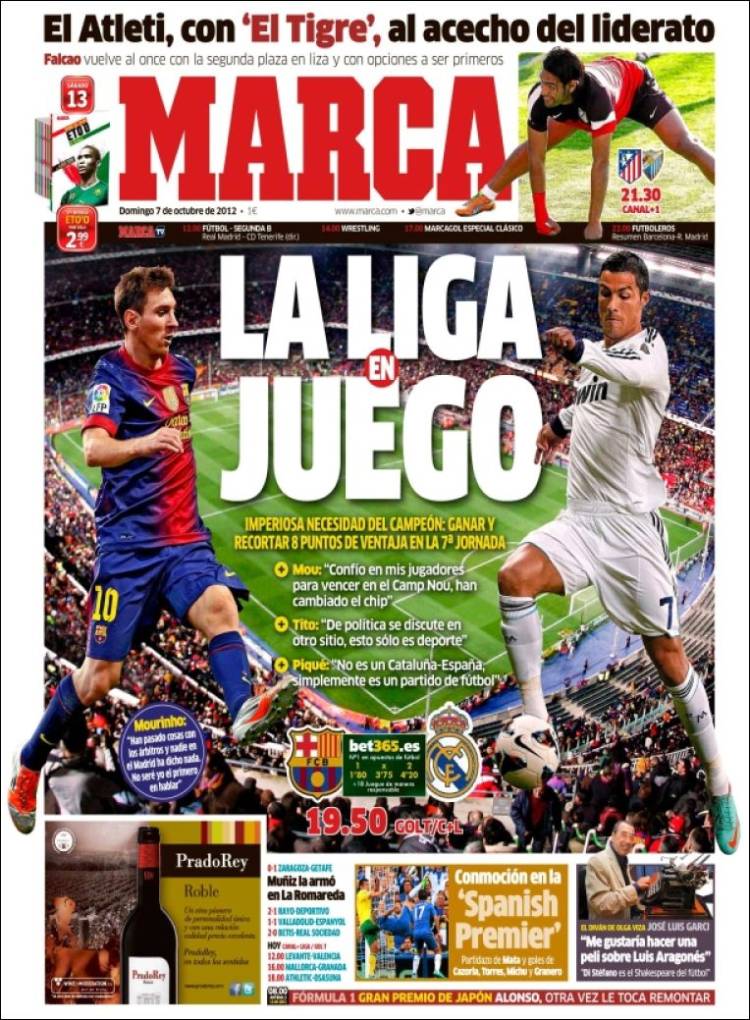 La Liga to play for
The champions' imperative need - to win and bridge the eight-point gap in the seventh round of fixtures
Mou: "I trust my players to win in the Camp Nou, they have changed their mentality"
Tito: "Politics should be talked about elsewhere, this is just sport"
Pique: "It's not Catalonia vs. Spain, it's simply a game of football"
Mourinho: "Things have happened with the referees and nobody in Madrid has said anything. I won't be the first to speak"
Atleti with El Tigre ambush the leaders
Falcao returns to the side on the hunt for second place with a chance of being first
Commotion in the 'Spanish Premier' - great game from Mata with goals from Cazorla, Torres, Michu and Granero
Jose Luis Garci: "I'd like to have made a film about Luis Aragones"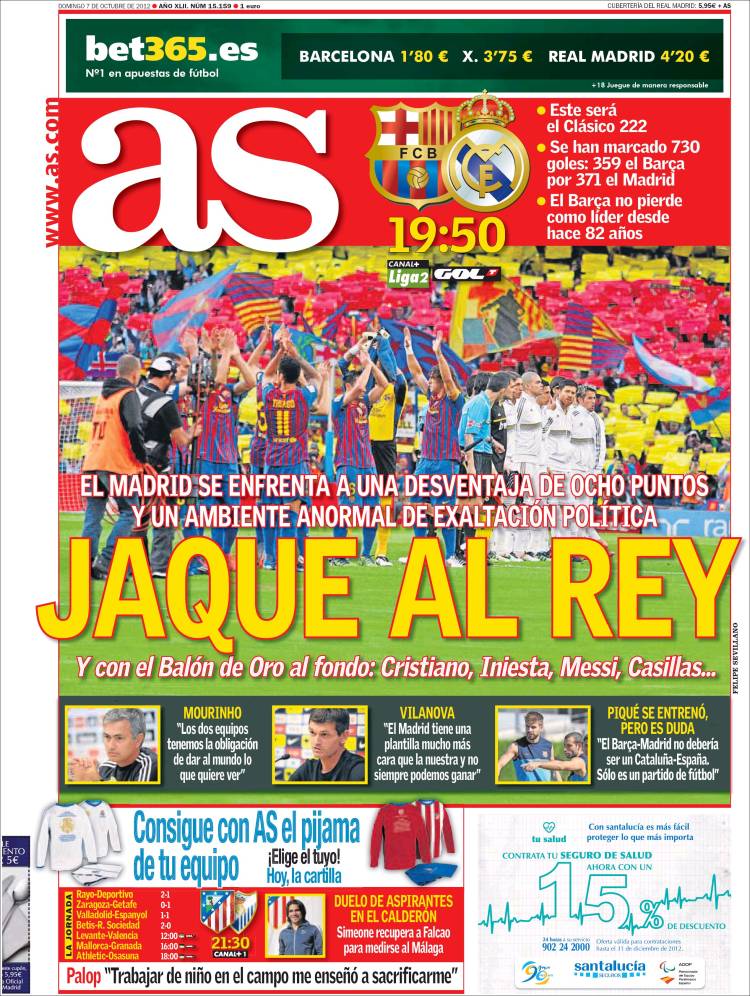 Checkmate - Madrid face a disadvantage of eight points and an abnormal atmosphere of political exaltation
And with the Ballon d'Or in the background: Cristiano, Iniesta, Messi, Casillas...
This will be Clasico No 222
730 goals have been scored: 359 by Barca and 371 by Madrid
Barca have not lost as leaders for 82 years
Mourinho: "Both sides are obliged to give the world what it wants to see"
Vilanova: "Madrid has a much more expensive squad than us and we can't always win"
Pique appears but he is a doubt: "Barca-Madrid should not be about Catalonia vs. Spain. It's only a football match"
Duel of the hopefuls in the Calderon
Simeone gets Falcao back to face Malaga
Palop: "To play on the pitch as a child taught me to make sacrifices"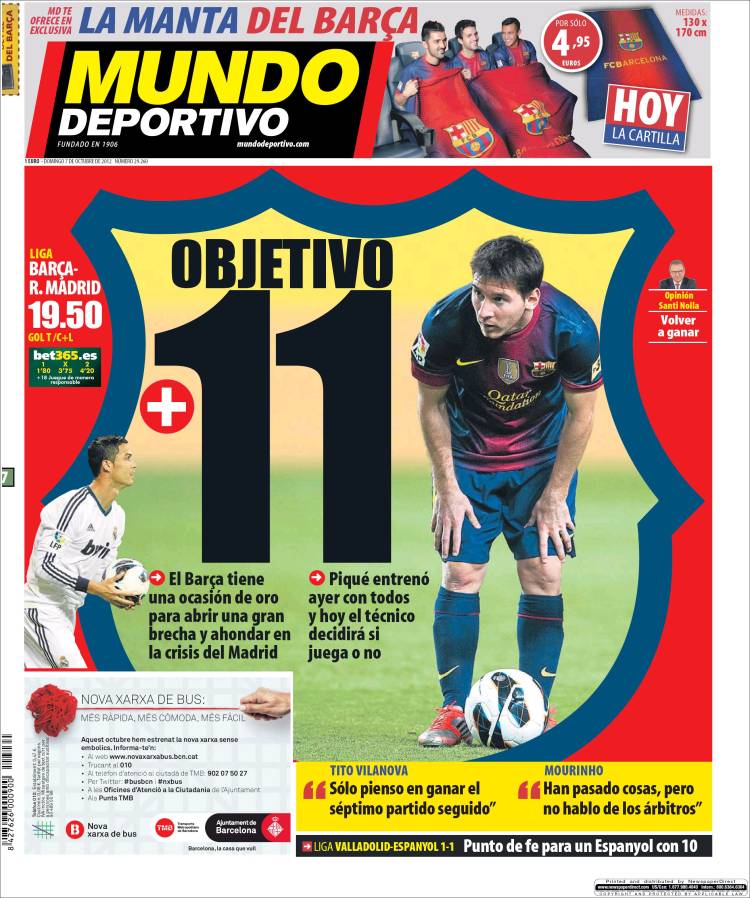 Objective +11
Barca have a golden chance to increase the gap and deepen the crisis in Madrid
Pique trained with everybody yesterday and today the Coach will decide if he plays or not
Tito Vilanova: "I'm only thinking of winning a seventh consecutive game"
Mourinho: "Things have happened but I don't talk about referees"
Valladolid-Espanyol 1-1: a point of confidence for 10-man Espanyol