Today's front-page headlines from Marca, AS and Mundo Deportivo…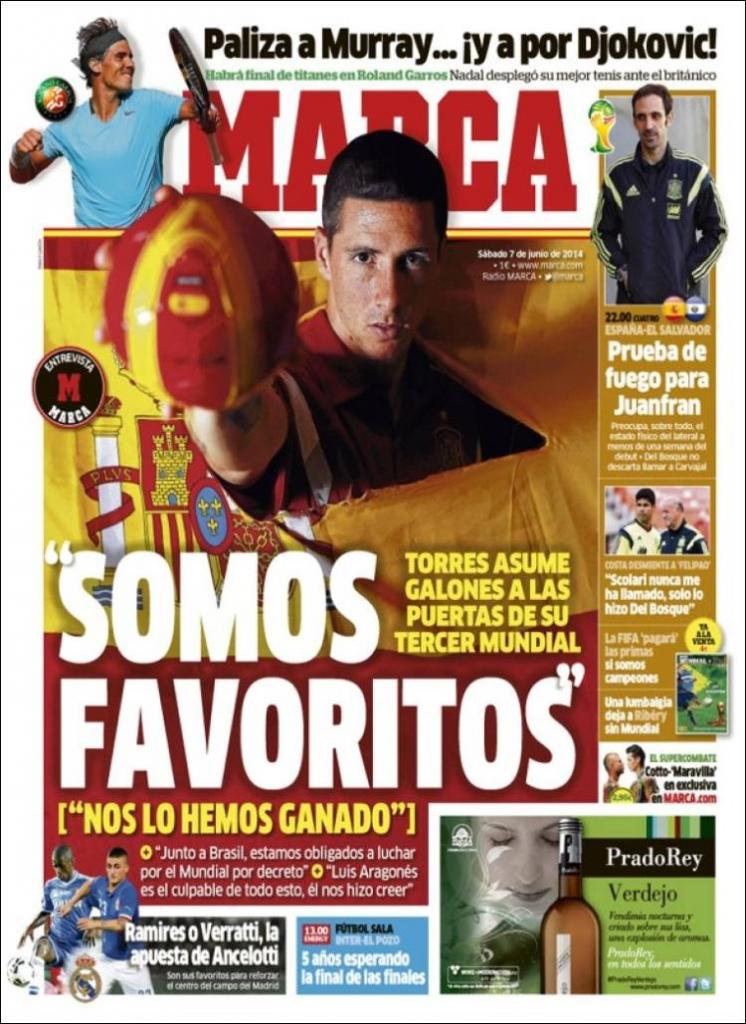 We are favourites (We have earned it)
Torres earns his stripes ahead of his third World Cup
With Brazil we are obliged to fight for the World Cup by default
Luis Aragones is the reason behind this, he made us believe.
Ramires or Verratti, Ancelotti's gamble. They are his favourites to reinforce the middle of the park for Madrid
Acid test for Juanfran, There is a worry over the fitness of the full-back less than a week from the first game, Del Bosque does not rule out calling up Carvajal.
Costa denies Felipao, Scolari never rung me, only Del Bosque
FIFA will pay the bonuses if we are champions
Back pain leaves Ribery out of World Cup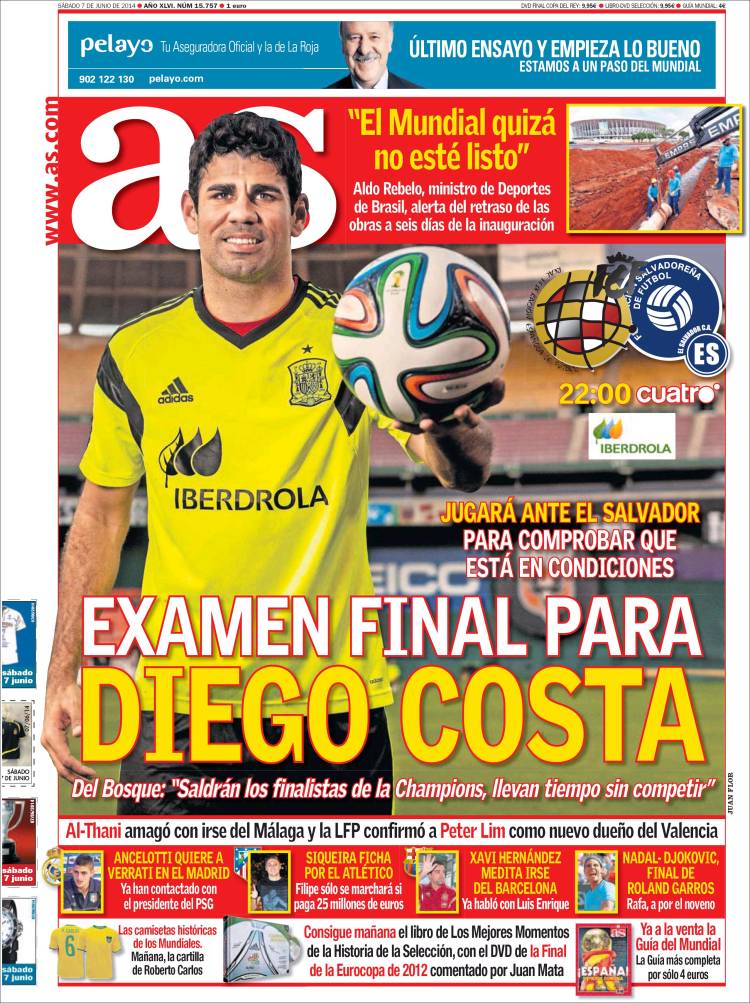 Final test for Diego Costa, he will play against El Salvador to check he is fit
Del Bosque: The finalists of the Champions League will play, it's been a while since they have played.
Al-Thani hints at leaving Malaga and the LFP confirm Peter Lim as new Valencia owner
The World Cup might not be ready - Aldo Rebelo, Minister of Sport in Brazil hints at a delay in the works just six days before it starts.
Ancelotti wants Verratti at Madrid, contact has already been made with the PSG president
Siquiera signs for Atletico, Filipe will only leave if €25m is paid
Xavi ponders leaving Barcelona, he has already spoken with Luis Enrique