Today's front-page headlines from Marca, AS and Mundo Deportivo…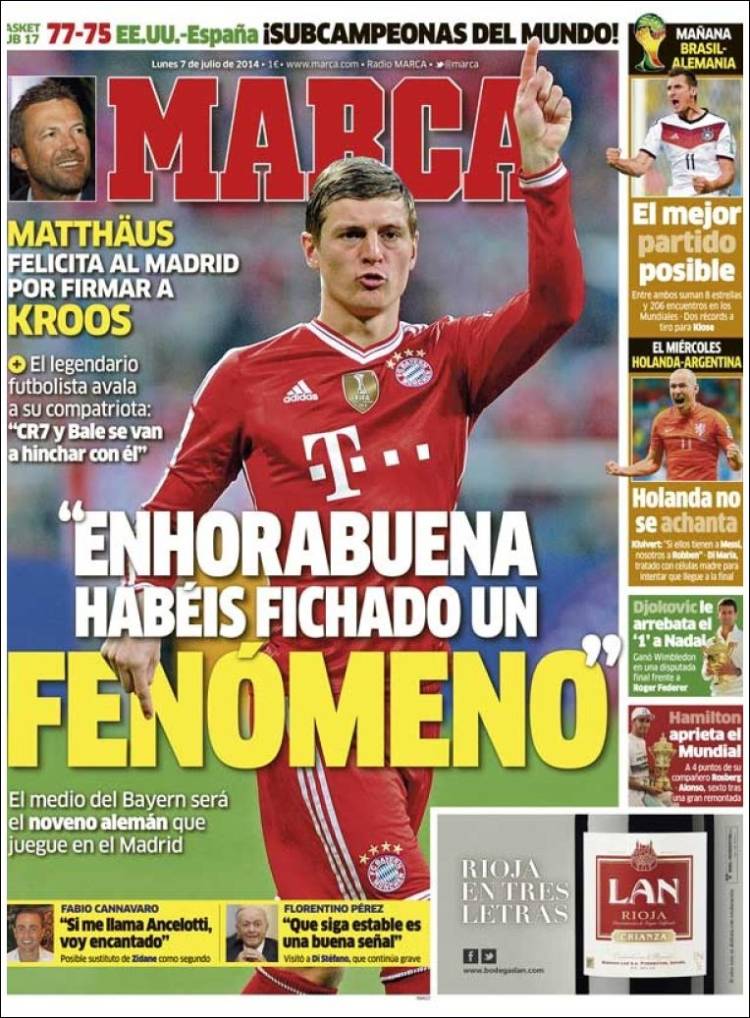 Congratulations, you have signed a phenomenon
Matthaus congratulates Madrid on signing Kroos
The legendary footballer supports his compatriot: CR7 and Bale are going to profit from him
The Bayern midfielder will be the ninth German to play at Madrid
Fabio Cannavaro: 'If Ancelotti calls me, I'd be happy to go'
Possible substitute for Zidane as assistant.
Florentino Perez: 'He continues to be stable which is a good sign'
He visits Di Stefano who continues to be in a serious state
Tomorrow Brazil-Germany, the best game possible
Between them both they have eight stars and 206 matches at World Cups
Two records within reach for Klose.
Wednesday Holland-Argentina
Holland not intimidated
Kluivert: 'If they have Messi, we have Robben'
Di Maria treated with stem cells to try and come back for a possible final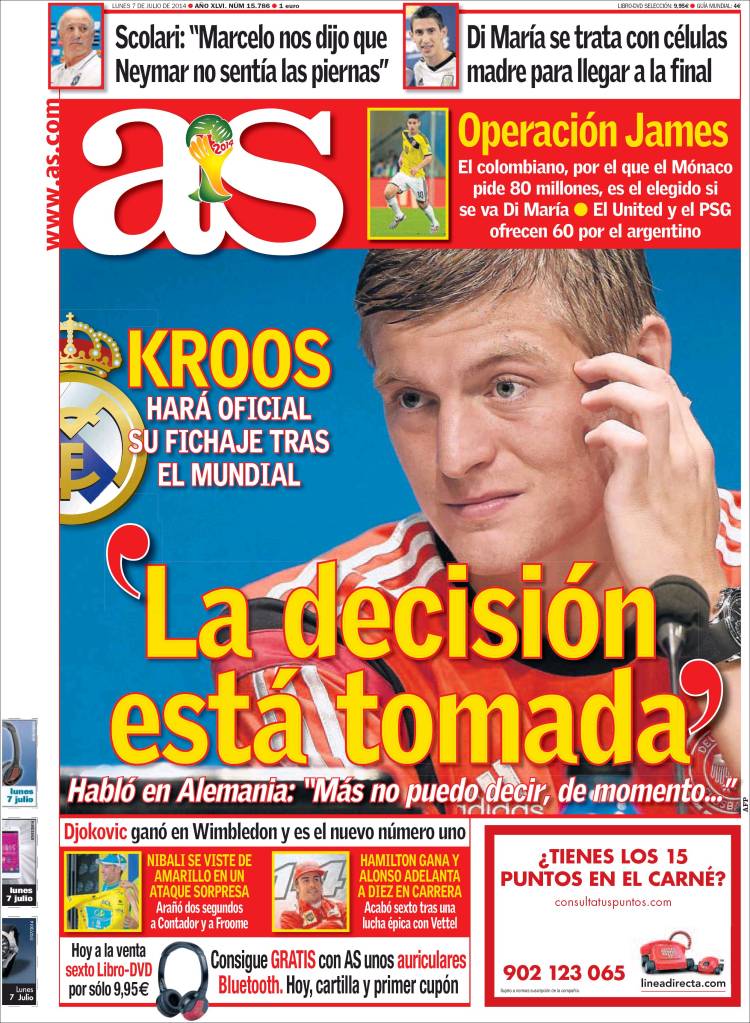 The decision has been taken
Kroos will make his signing official after the World Cup
He spoke in German: 'I cannot say anymore at the moment'
Scolari: 'Marcelo told us that Neymar could not feel his legs'
Di Maria treated with stem cells to come back for the final
Operation James
The Colombian who Monaco are asking €80m for is the chosen replacement if Di Maria goes
United and PSG offer €60m for the Argentine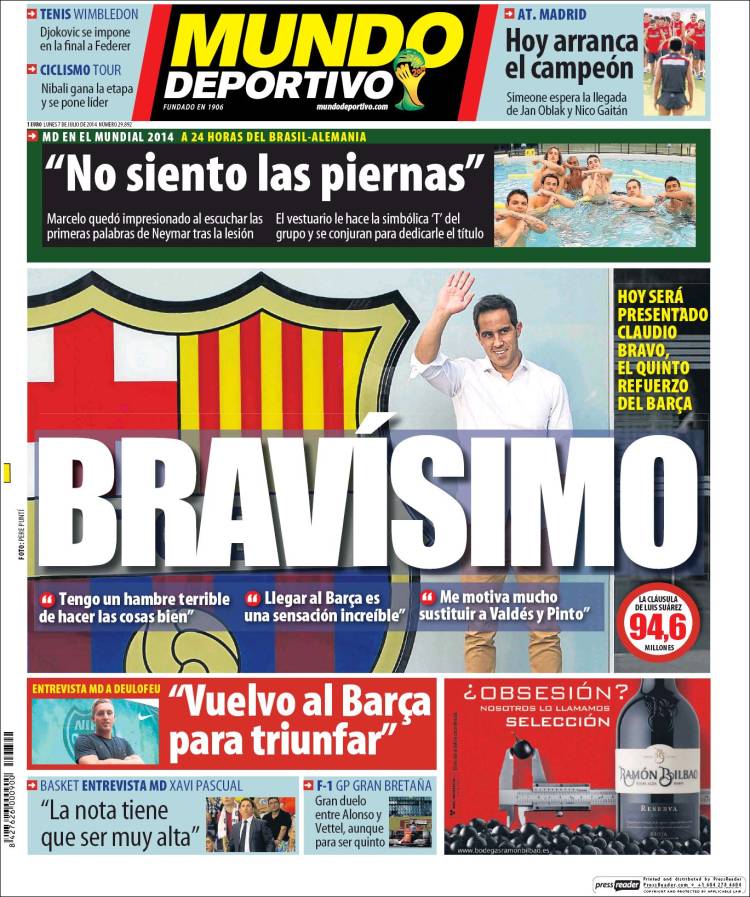 Bravo!
I have a huge hunger to do things well
Coming to Barca is an incredible sensation
I am very motivated to replace Valdes and Pinto
Claudio Bravo will be presented today, the fifth reinforcement for Barca
€94.6m
The clause for Luis Suarez
Deulofeu: 'I'm returning to Barca to succeed'
Atletico: The champions back to work today
Simeone awaits the arrivals of Jan Oblak and Nico Gaitan
'I can't feel my legs'
Marcelo remains stunned by the first words he heard after Neymar's injury
The dressing room do a symbolic 'T' and plan to dedicate the title to him