Today's front-page headlines from Marca, AS and Mundo Deportivo.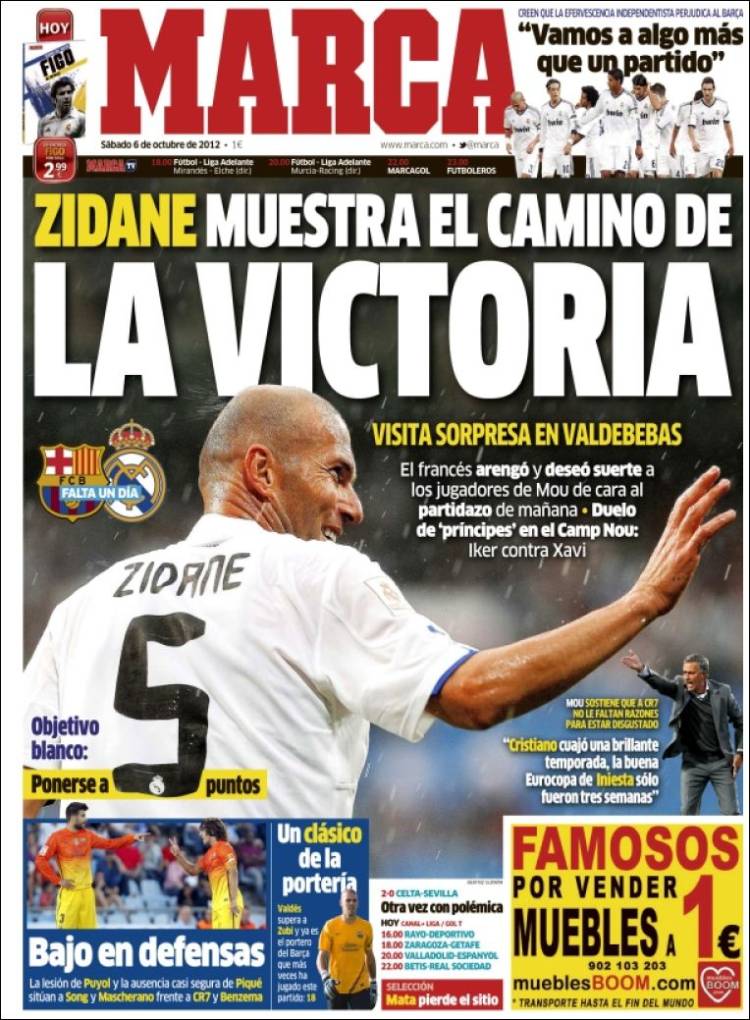 Zidane shows the way to victory
Surprise visit to Valdebebas
The Frenchman lectured Mourinho's players and wished them luck for tomorrow's game before they faced training
Duel between the 'princes' in the Camp Nou: Iker versus Xavi
Mourinho insists CR7 has no reason to feel tired
"Cristiano completed a brilliant season, Iniesta's good European Championships was only three weeks"
Los Blancos objective - to reduce the gap to five points
The players believe the calls for independence could harm Barcelona
"We are going to something more than a match"
Short of defenders: Puyol's injury and Pique's almost certain absence pits Song and Mascherano against CR7 and Benzema
A goalkeeper's Clasico - Valdes overtakes Zubi and becomes the Barca 'keeper who has played most in this match
National team - Mata loses his place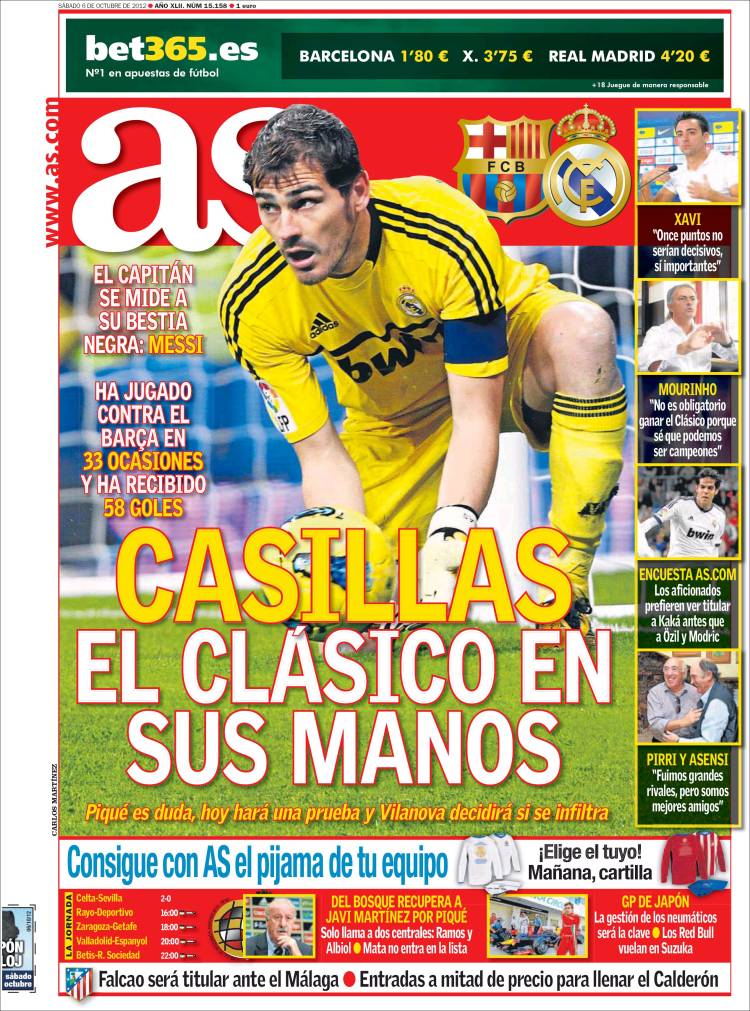 Casillas - El Clasico in his hands
The captain faces his 'black beast' Messi
He has played against Barca 33 times and conceded 58 goals
Pique is a doubt. He will have a fitness test today and Vilanova will decide if he comes in
Xavi: "Eleven points won't be decisive but important"
Mourinho: "We are not obliged to win El Clasico because I know we can be champions"
AS poll - the fans prefer Kaka in the starting line-up before Ozil and Modric
Pirri and Asensi: "We were great rivals but we are best friends"
Del Bosque brings Javi Martinez back for Pique
He only picks two centre-backs - Ramos and Albiol
Mata is not in the squad
Falcao will be in the starting line-up against Malaga
Tickets at half price to fill the Calderon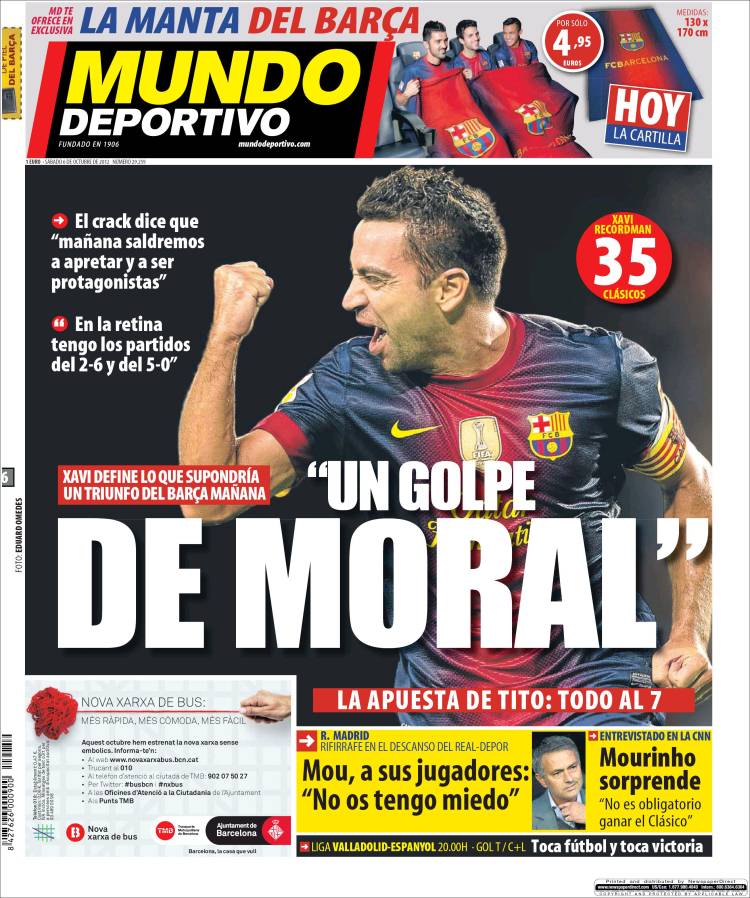 "A moral blow"
Xavi determines what he hopes will be a Barcelona triumph tomorrow
The star says that "tomorrow we will go out to take control and compete"
"I have the 6-2 and 5-0 games in my mind's eye"
Argument at half-time in the Real-Depor game - Mourinho: "I'm not frightened of you"
Mourinho surprise: "We are not obliged to win El Clasico"