Today's front-page headlines from Marca, AS and Mundo Deportivo…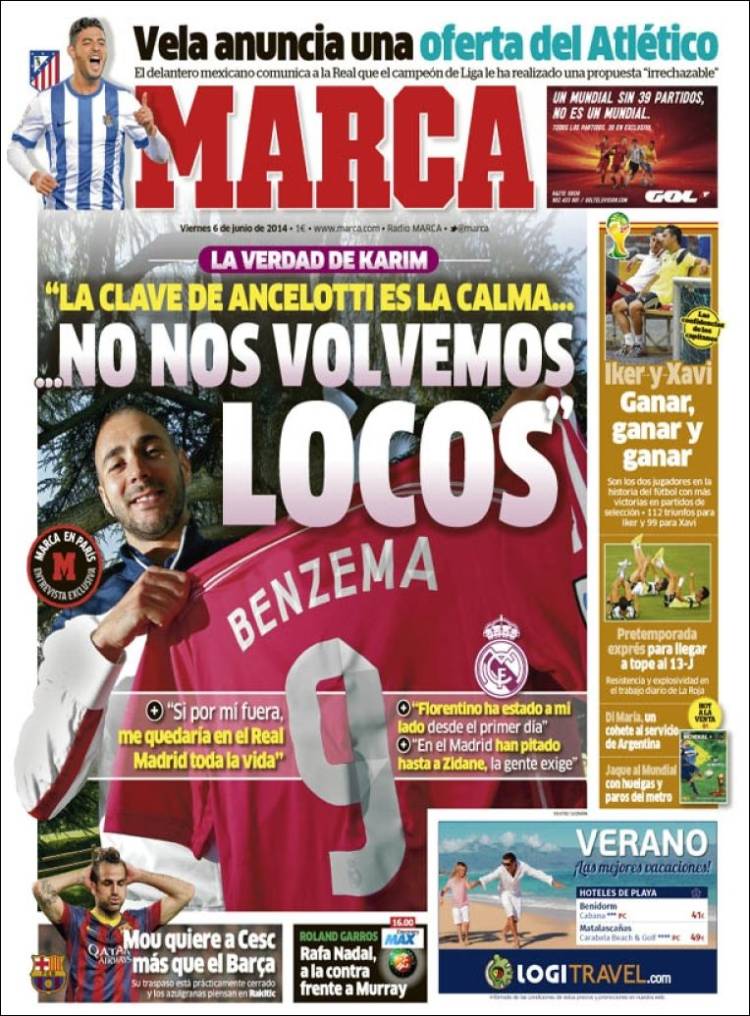 The truth from Karim: The key to Ancelotti is the calmness...we do not go crazy
If it was down to me I would stay at Madrid all of my life
Florentino has been by my side since day one
At Madrid they have even booed Zidane, the people demand
Mourinho wants Cesc more than Barca: The transfer is practically done and Barca are already considering Rakitic
Vela announces a bid from Atletico: The Mexican striker has told Real that the Champions have made an irresistible offer.
Iker and Xavi: Win after win after win: In the history of football they are the two players with the most wins in International matches, 112 for Iker and 99 for Xavi
Express pre-season to reach top form for 13th June: Resistance and explosiveness in the daily work for La Roja.
Di Maria: A rocket at the service of Argentina
A World Cup worry with strikes and Metro walkouts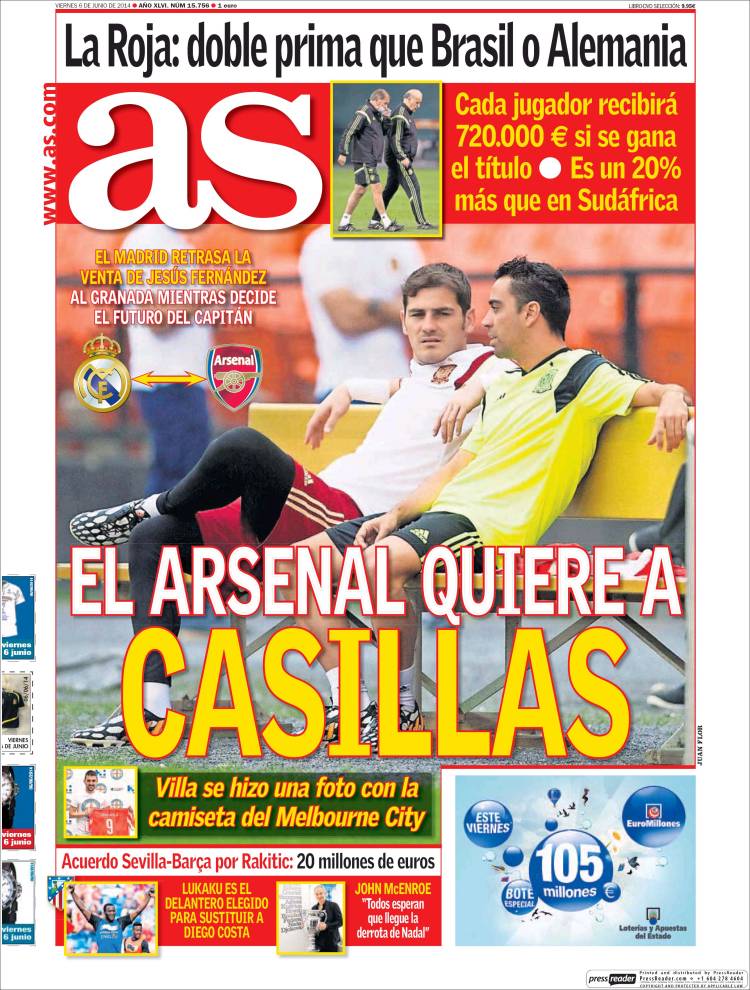 Arsenal want Casillas
Madrid delay the sale of Jesus Fernandez to Granada whilst the skipper decides his future
Villa in an official photo with the Melbourne City shirt
La Roja: Double the bonus of Brazil or Germany: Each player will receive €720,000 if they win the title, 20% more than in South Africa
Agreement between Barca and Sevilla for Rakitic: €20m
Lukaku is the chosen striker to replace Diego Costa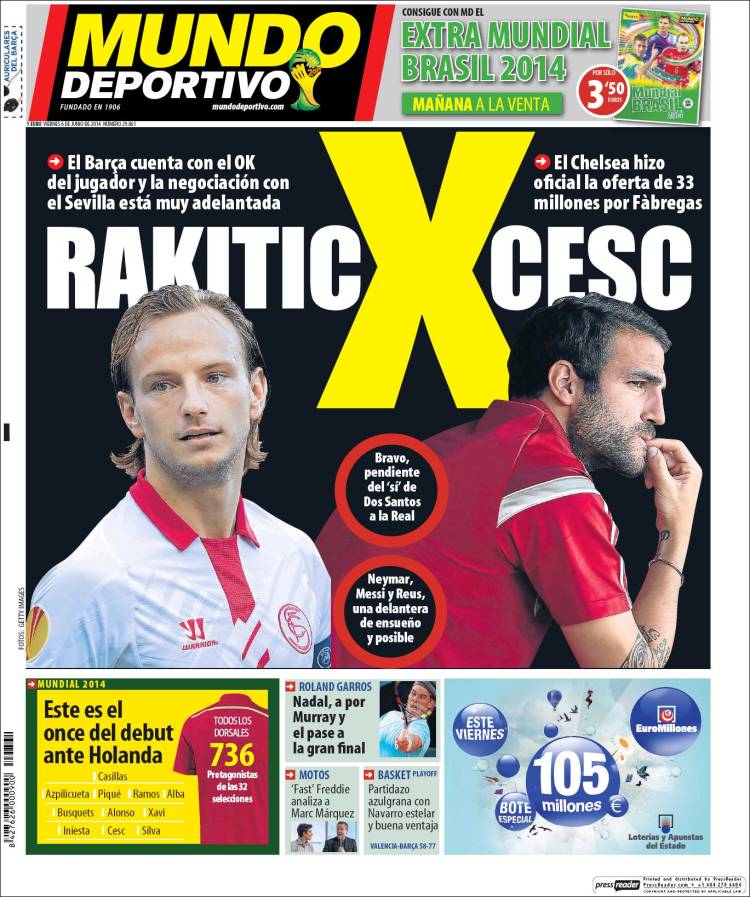 Rakitic - Cesc
Barca wait on the OK from the player, the negotiations with Sevilla are very advanced
Chelsea have made an official offer of €33m for Fabregas
Bravo dependant on a 'Yes' from Dos Santos to go to Real Sociedad
Neymar, Messi and Reus, a fantasy forward line that's possible.
This is the XI that will start against Holland; Casillas, Azpilicueta, Ramos, Pique, Alba, Busquets, Alonso, Xavi, Iniesta, Cesc, Silva
All the numbers: The 736 stars of the 32 squads