Today's front-page headlines from Marca, AS and Mundo Deportivo.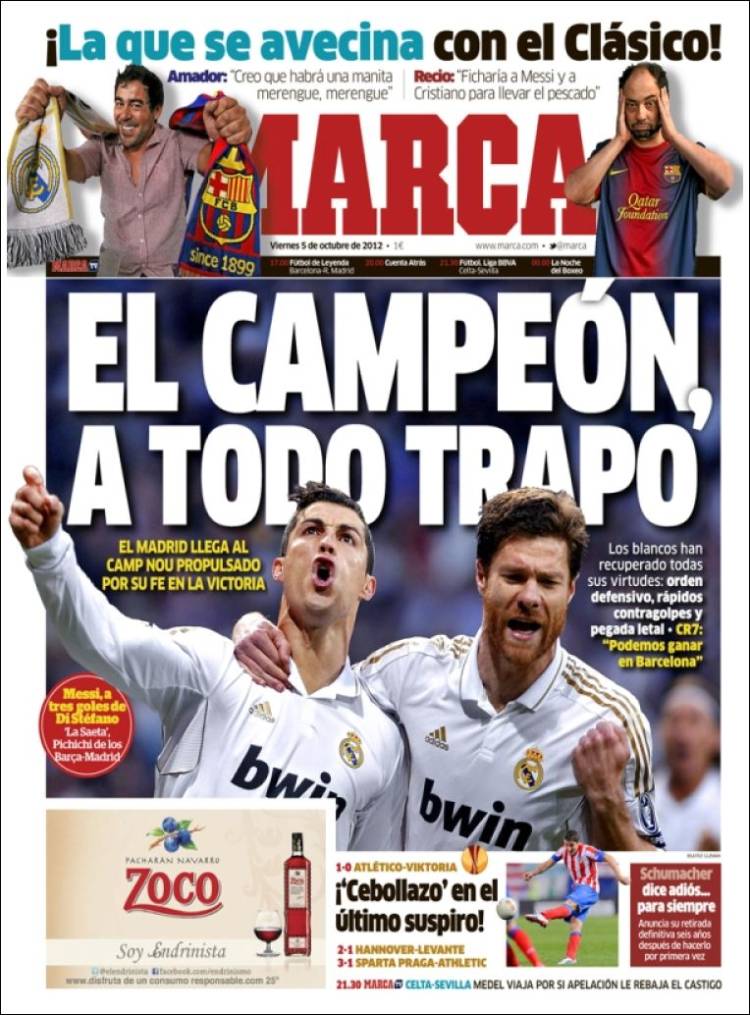 The champions with all guns blazing
Madrid go to the Camp Nou buoyed by their faith in victory
Los Blancos have recovered all their strong points: organisation, defence, rapid counter-attacks and lethal shooting
CR7: "We can win in Barcelona"
Messi three goals away from Di Stefano
Last-gasp 'Cebollazo'
Celta-Sevilla: Medel travels in case his suspension is lifted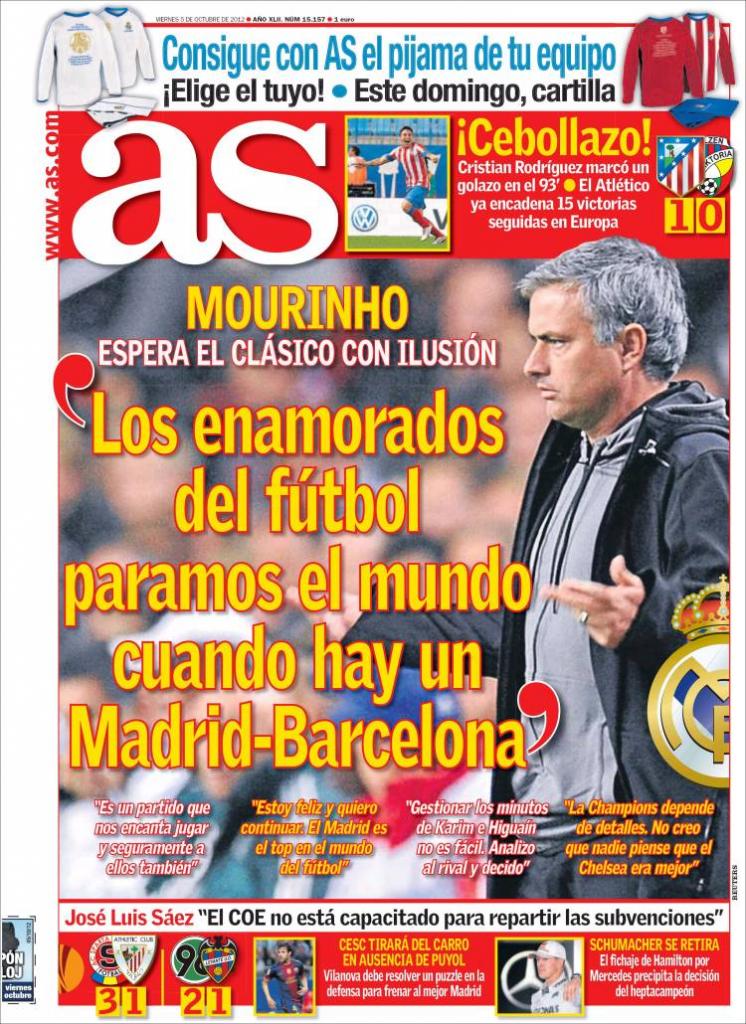 'For football lovers the world stops when Madrid play Barcelona'
"It's a game we like to play and I'm sure they do too"
"I'm happy and I want to continue. Madrid is at the top of world football"
"To manage Karim and Higuain's playing time is not easy"
"The Champions League depends upon small details. I don't think anybody thought Chelsea were the best team"
Mourinho faces El Clasico with hope
Cesc will be left out in Puyol's absence
Vilanova must solve a defensive puzzle to face Madrid
Cebollazo! Cristian Rodriguez scores a great goal in the 93rd minute
Atletico have now registered 15 consecutive European victories