Today's front-page headlines from Marca, AS and Mundo Deportivo…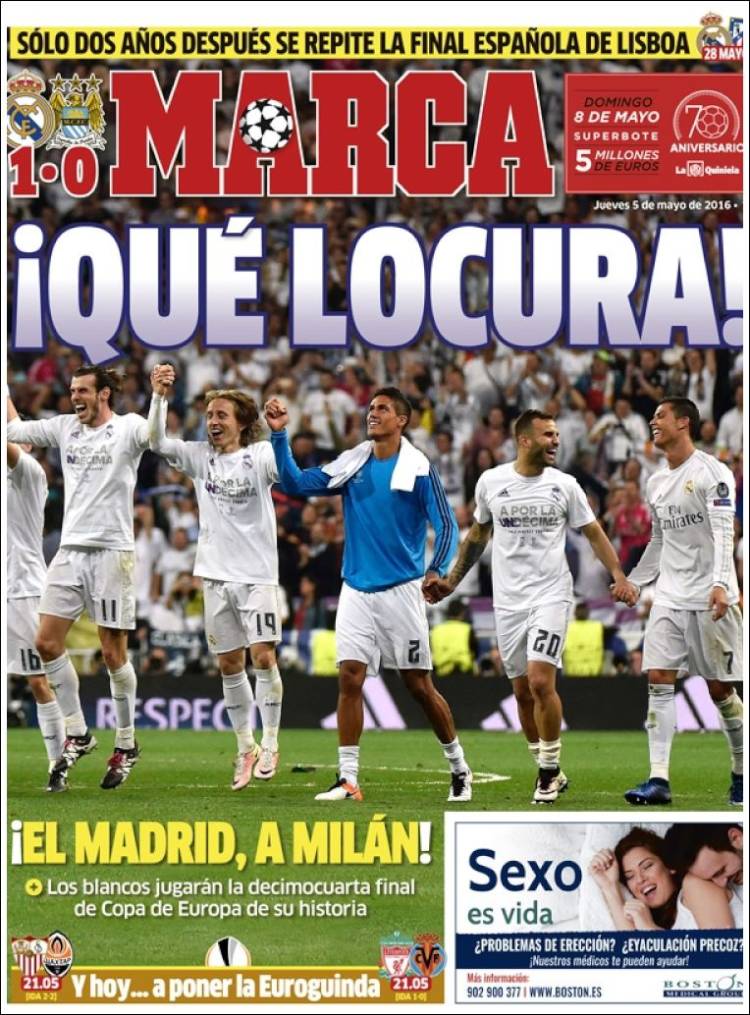 Only two years later the Spanish final of Lisbon reoccurs
Real Madrid 1-0 Manchester City
It's madness!
Madrid, to Milan!
Los Blancos play the 14th European Cup Final of its history
And today…put the Eurocherry on top
Sevilla-Shakhtar
Liverpool-Villarreal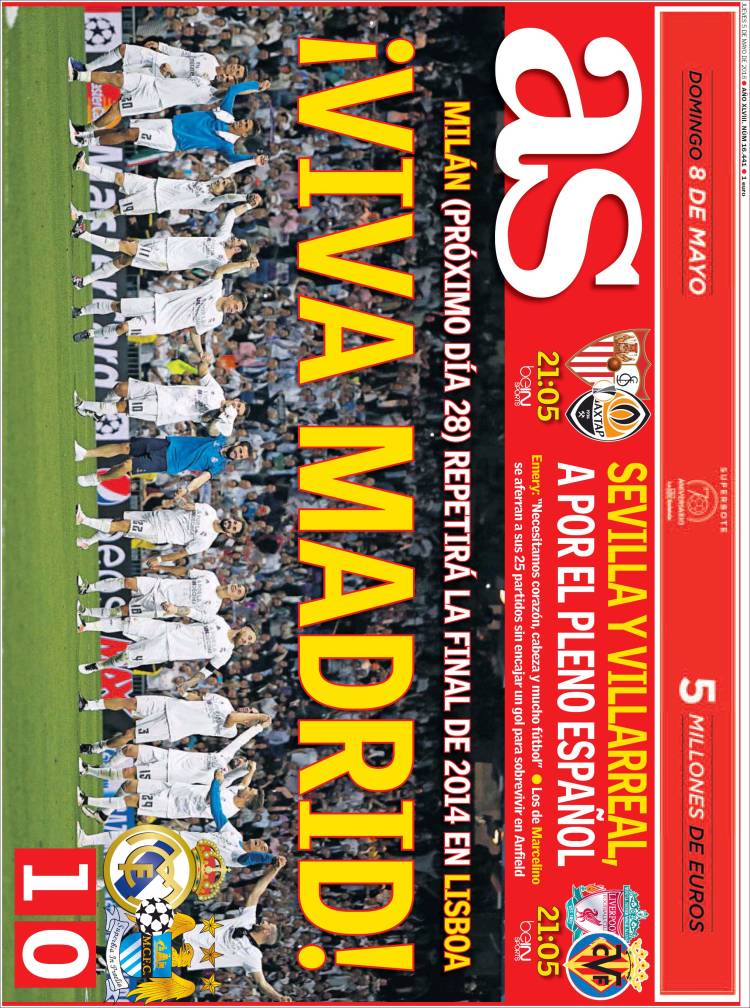 Sevilla and Villarreal for the full Spanish
Emery: "We need heart, head and a lot of football"
Marcelino's cling to the 25 matches without conceding a goal to survive at Anfield
Milan (the 28th) will repeat the final of 2014 in Lisbon
Viva Madrid!
Real Madrid 1-0 Manchester City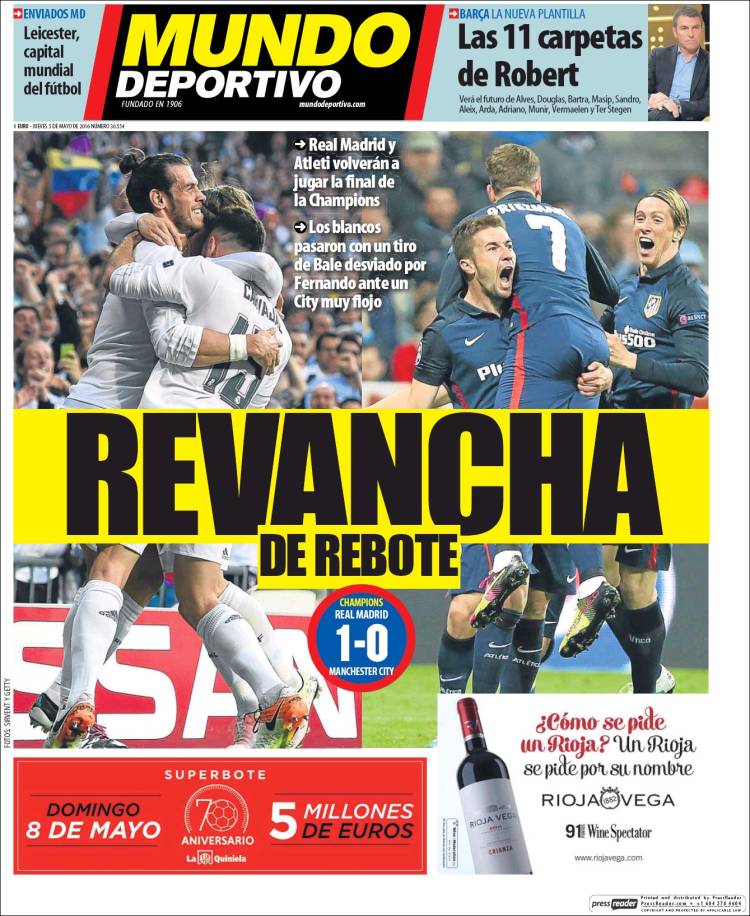 Leicester, world capital of football
Barca
The new squad
Robert's 11 folders
The future of Alves, Douglas, Bartra, Masip, Sandro, Aleix, Arda, Adriano, Munir, Vermaelen and Ter Stegen
Real Madrid and Atletico Madrid return to play the final of the Champions League
Los Blancos go through with a shot form Bale deflected by Fernando against a very slack City
Revenge of the bounce
Real Madrid 1-0 Manchester City