Today's front-page headlines from Marca, AS and Mundo Deportivo.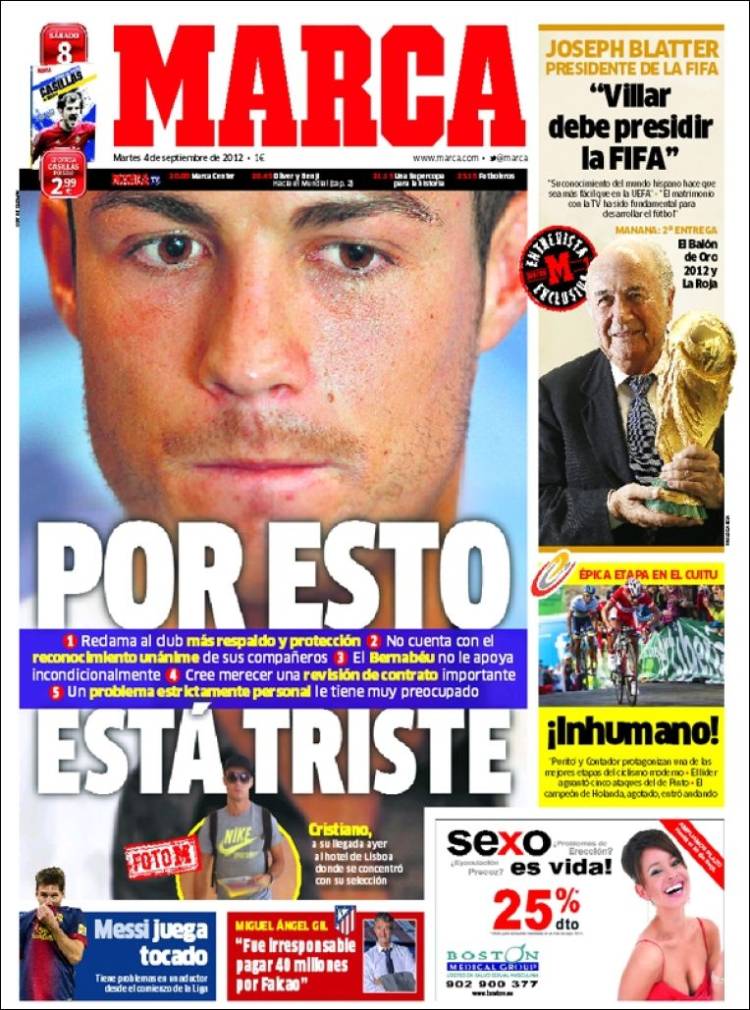 He is sad about this...
1. He demands more backing and protection from the club
2. He does not receive unanimous backing from his teammates
3. The Bernabeu does not support him unconditionally
4. He believes he deserves a substantial contract revision
5. He has a strictly personal problem that worries him
Cristiano arrived at a hotel in Lisbon yesterday, where he is with the Portuguese national team
Messi plays injured: he has had a problem since La Liga started
Miguel Angel Gil: "I was irresponsible to pay €40m for Falcao"
FIFA President Joseph Blatter: "Villar must be FIFA President"
"His knowledge of the Hispanic world would make him more successful with UEFA"
"The marriage with television has been fundamental in the development of football"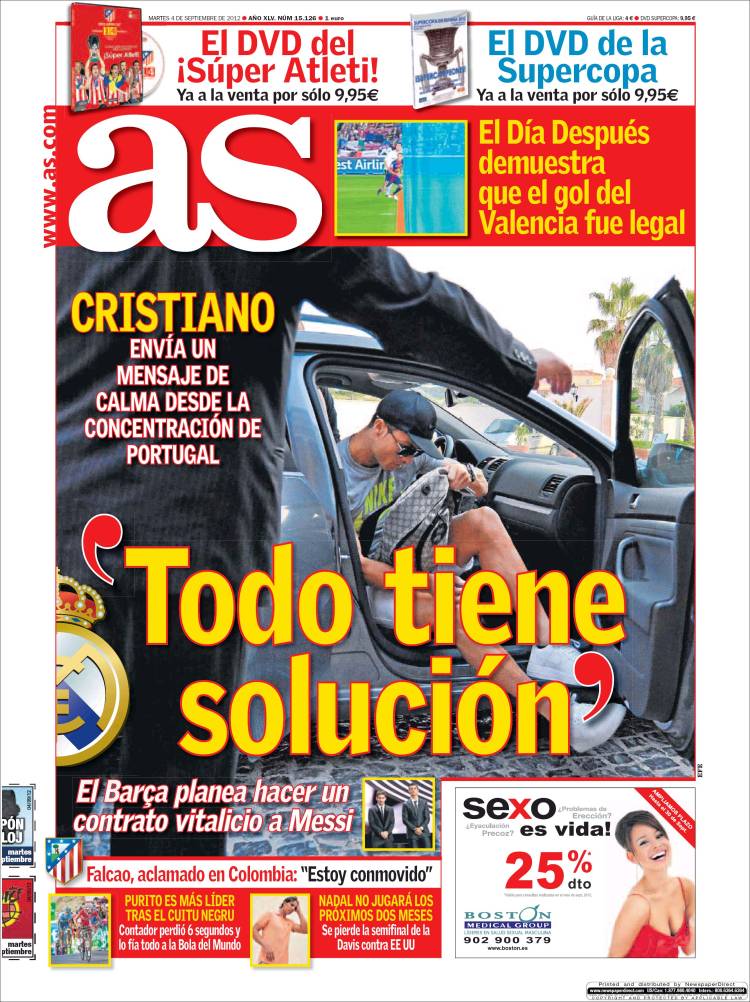 'Everything has a solution'
Cristiano sends a message of calm from the Portuguese national squad camp
Barca plan to give Messi a lifelong contract
Falcao acclaimed in Colombia: "I'm moved'
El Dia Despues shows Valencia's goal was legal