Today's front-page headlines from Marca, AS and Mundo Deportivo.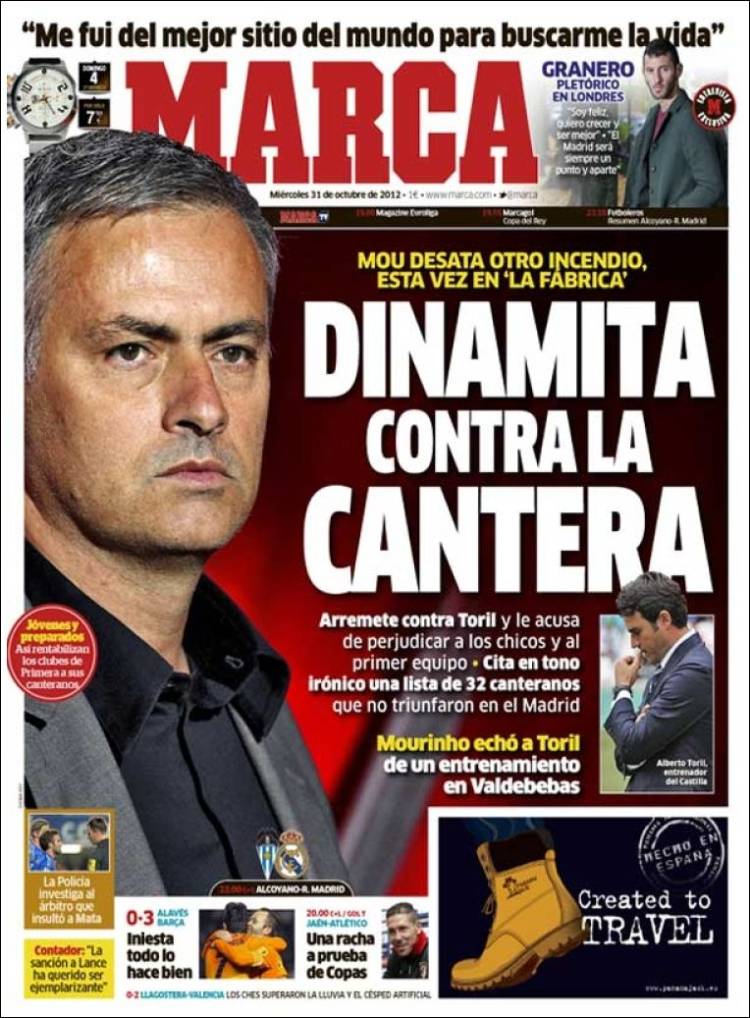 Dynamite against La Cantera
Mou starts another fire, this time in 'the factory'
He attacks Toril and accuses him of damaging the kids and the first team
He quotes with irony a list of 32 youth players who have not made it at Real Madrid
Mourinho banishes Toril from training at Valdebebas
Granero on top form in London: "I left the best place in the world to earn my living"
"I'm happy. I want to improve and be even better"
"Madrid will always be a part of my life"
Iniesta does everything well
Atletico – the run put to the test in the Cup
Llagostera-Valencia: Los Che overcome the rain and the artificial pitch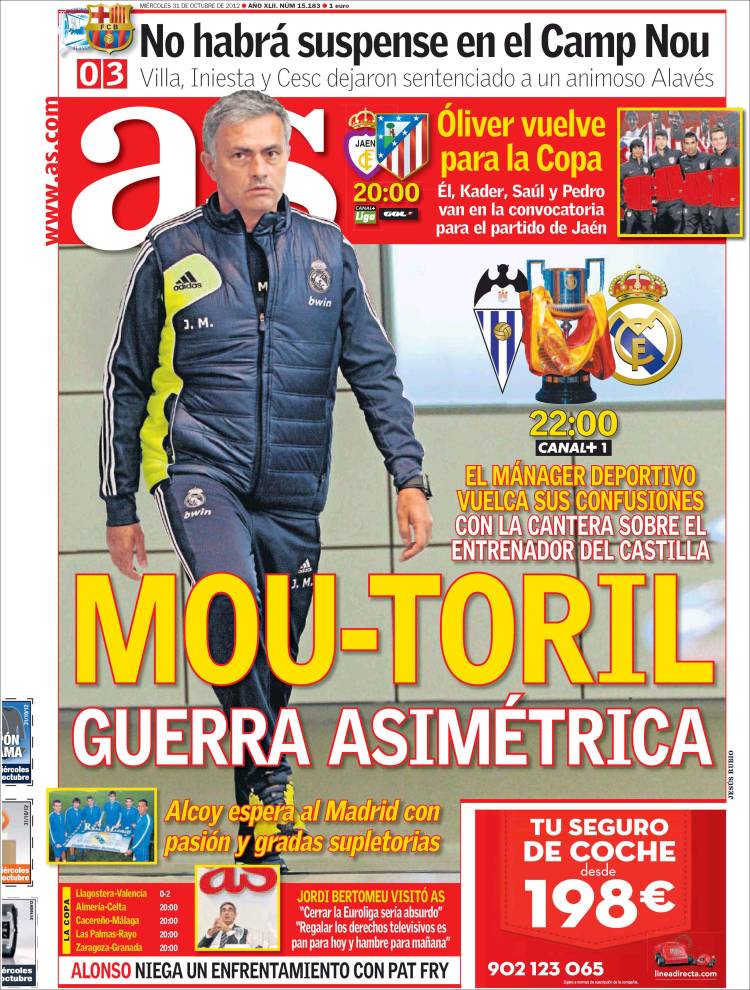 Mou-Toril: war on both sides
The sports manager lets out his frustration over the youth team and the Coach of Castilla
Alcoy awaits Madrid with passion and extra stands
There will be no suspense in the Camp Nou: Villa, Iniesta and Cesc seal the game against a lively Alaves
Oliver returns for the Cup – Oliver, Kader, Saul and Pedro come into the squad for the match in Jaen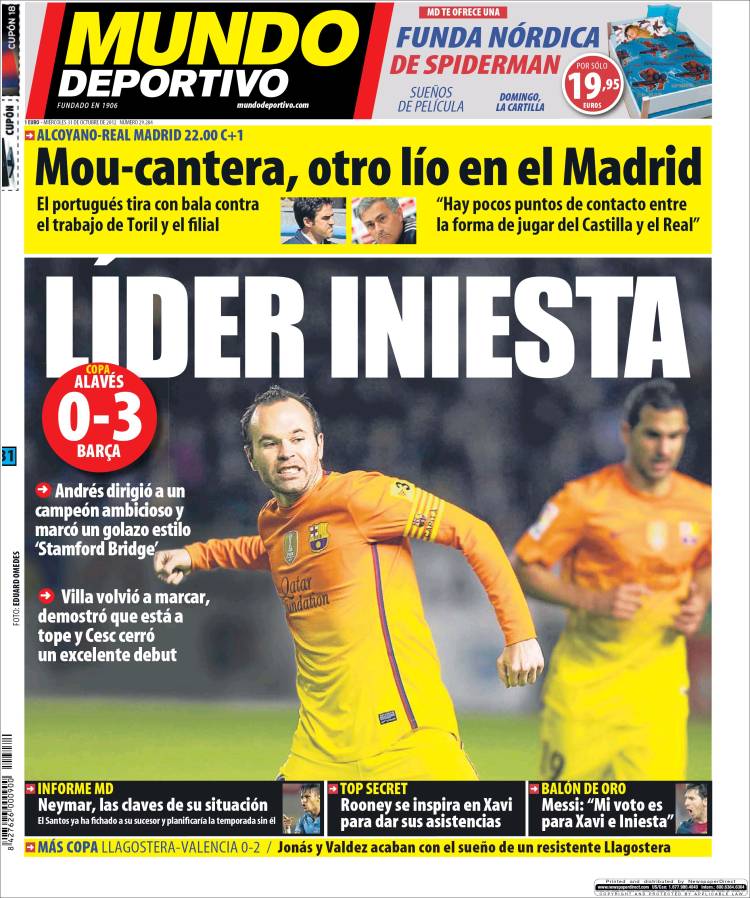 Iniesta the leader
Andres directs the ambitious holders and scores a 'Stamford Bridge' goal
Villa scores again and shows he is on top form: Cesc rounds off an excellent debut
Mou-Cantera: another mess in Madrid
The Portuguese shoots down Toril's work with the youth team
"There are few similarities in the way Real Madrid and Castilla play"
Neymar the key to the situation – Santos have already signed his replacement and plan for the season without him
Rooney finds inspiration through Xavi in his assists
Ballon d'Or – Messi: "My vote is for Xavi and Iniesta"
Jonas and Valdez end the dream of a resistant Llagostera