Today's front-page headlines from Marca, AS and Mundo Deportivo.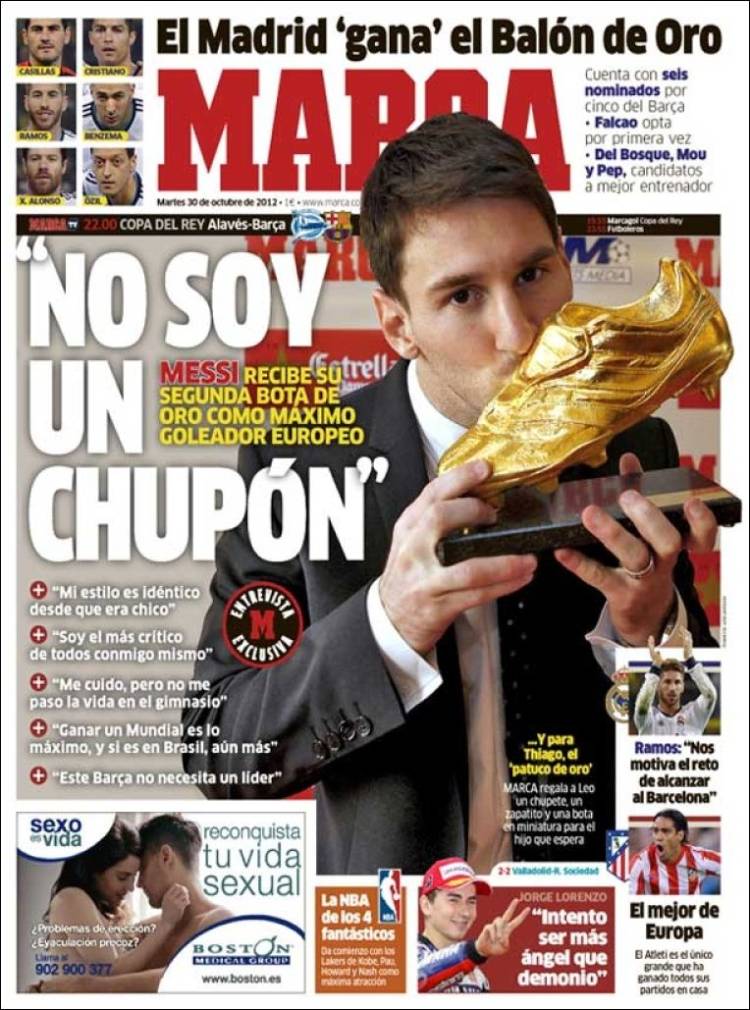 "I'm no sucker"
Messi receives his second golden boot as Europe's top scorer
"My style is identical to when I was a child"
"I'm more critical about myself than anybody"
"I look after myself but I don't spend my life in the gymnasium"
"To win a World Cup is the ultimate and if that's in Brazil then even more so"
"This Barca doesn't need a leader"
Golden Shoe for Thiago
Madrid 'win' the Ballon d'Or – they have six nominations to Barca's five
Falcao chosen for the first time
Del Bosque, Mou and Pep, candidates for best Coach
Ramos: "The challenge of catching Barcelona motivates us"
The best in Europe: Atleti is the only big club that has won all its home matches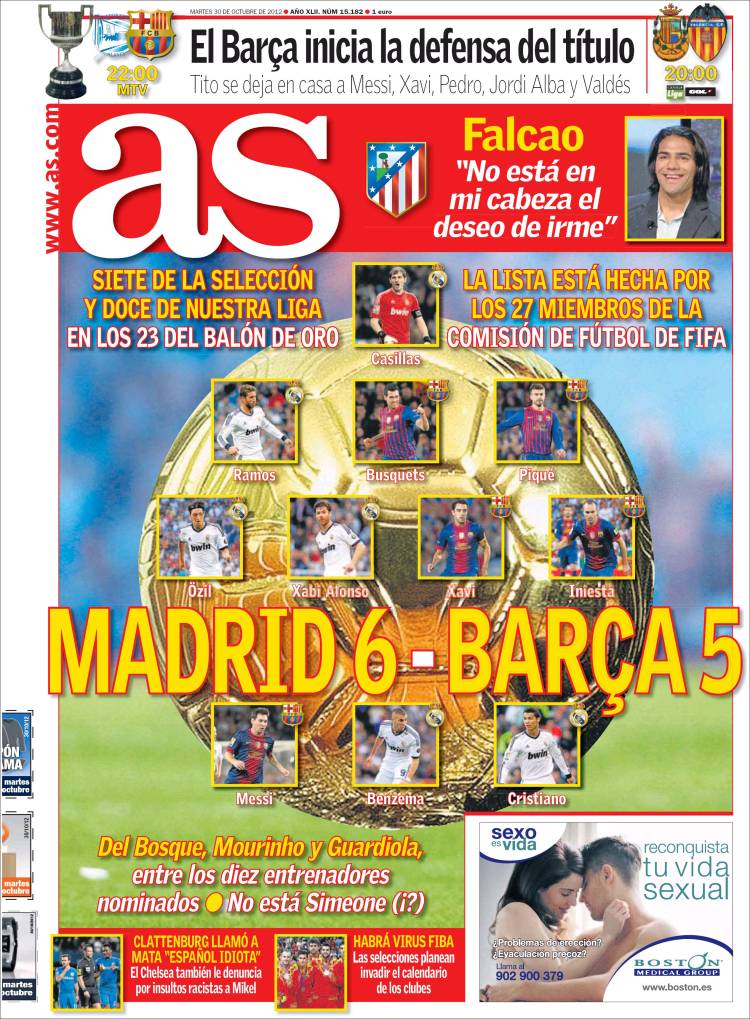 Madrid 6 Barca 5
Seven from the national team and 12 from our League in the 23 for the Ballon d'Or
The list is decided by the 27 members of FIFA's Football Commission
Del Bosque, Mourinho and Guardiola among the 10 nominated for best Coach
Simeone not there (!?)
Barca start the defence of their trophy
Tito leaves Messi, Xavi, Pedro, Jordi Alba and Valdes at home
Falcao: "The desire to leave does not enter my head"
Clattenburg called Mata 'a Spanish idiot' – Chelsea also denounce him for racist insults to Mikel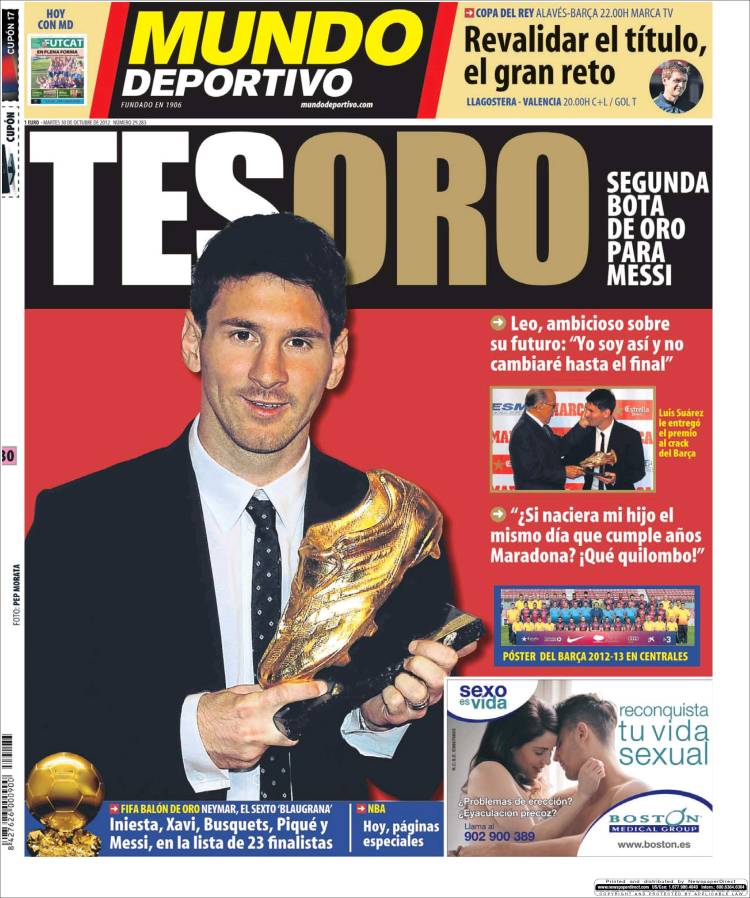 Treasure – a second Golden Boot for Messi
Leo ambitious about his future: "I'm like I am and I'll never change"
If my son was born on Maradona's birthday? Wow!
Luis Suarez presented the award to the Barca star
FIFA Ballon d'Or – Neymar, the sixth Blaugrana
Iniesta, Xavi, Busquets, Pique and Messi in the final list of 23
To win the trophy again, the great challenge