Saturday's Front Page Headlines from Marca, Diario AS and Mundo Deportivo.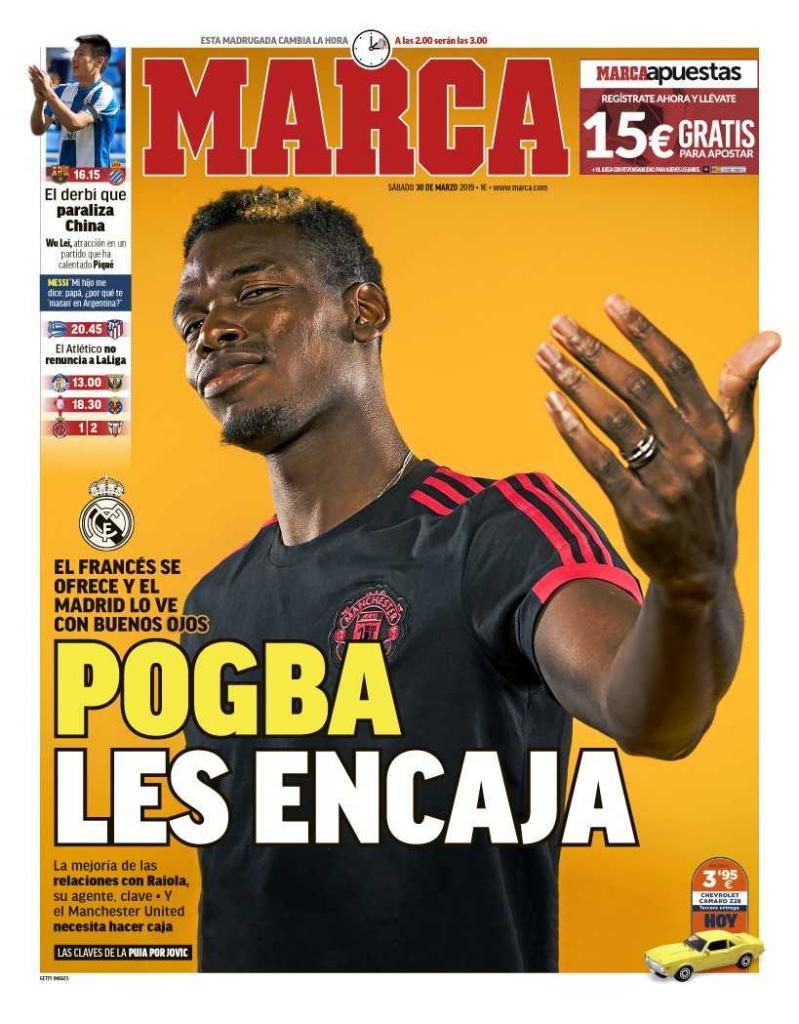 REAL MADRID: Pogba is the right fit for Real Madrid - Zidane is keen to make a move for the French international this summer, and with their relationship with agent Mino Raiola improving, Manchester United may have a battle to keep him.
BARCELONA: The Derby that will bring China to a standstill, as Espanyol's Chinese international Wu Lei prepares to face Barcelona for the first time.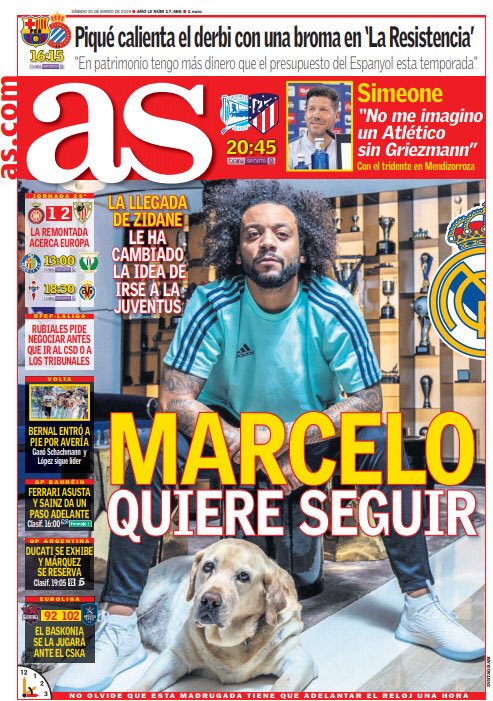 REAL MADRID: Marcelo - I want to stay at Real Madrid. The return of Zinedine Zidane to the club has convinced the Brazilian international not to pursue a move to Juventus.
BARCELONA: Gerard Pique stokes the fire ahead of Barcelona's derby game with Espanyol with 'resistance' joke, that he has more money than Espanyol have to spend on transfers.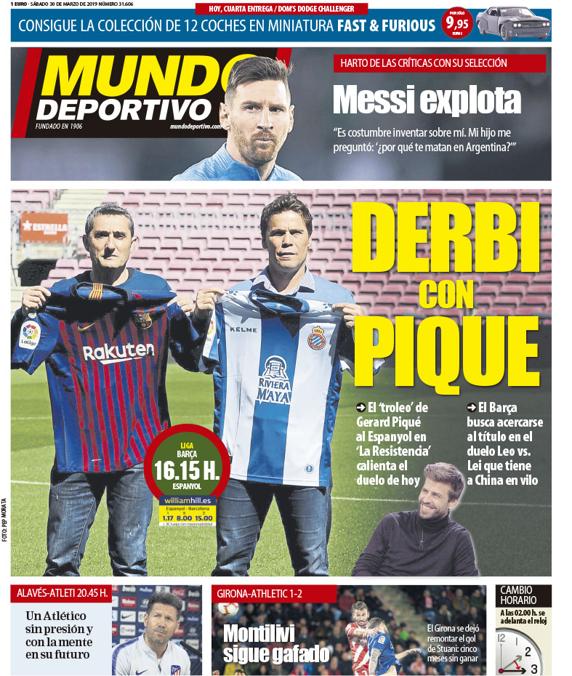 BARCELONA: The Pique Derby - The Catalan defender winds up Espanyol ahead of the derby match with 'resistance' jibe as Barcelona look to take another step closer to the title with a win.
BARCELONA: The game is expected to receive a huge Chinese audience, as it is billed as Lionel Messi v Wu Lei.
BARCELONA: Messi Explodes - The Barcelona criticises those who 'create' stories about him in his native Argentina, and says that his son asks why the Argentinian media try to 'kill' him.