Today's front page headlines from Marca, AS and Mundo Deportivo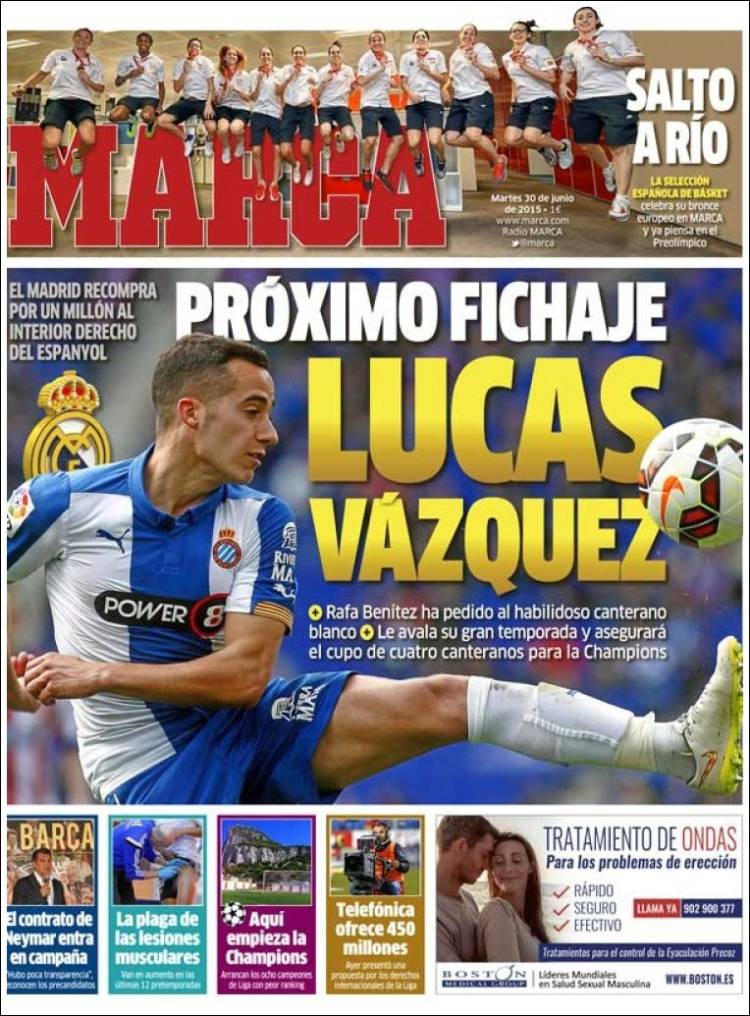 Next signing, Lucas Vazquez
Rafa Benitez has requested for the skifull former Blancos reserve
He supports his great season and will promise him a place as one of four youth players in the Champions League squad (next season).
Madrid will re-sign the right winger for 1 million euros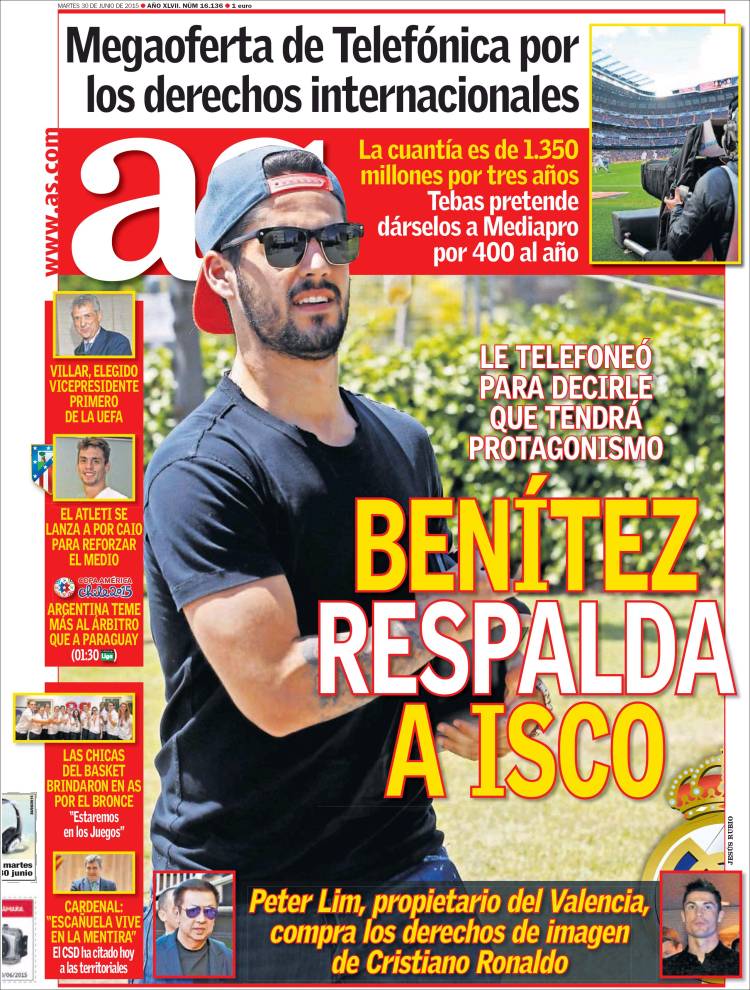 Benitez backs Isco
He phoned him to tell him that he will be an important player.
Peter Lim, owner of Valencia, buys Cristiano Ronaldo's image rights.
Villar chosen as UEFA's first vice-president
Atletico launch bid for Caio to strengthen the middle
Argentina fear the referee more than Paraguay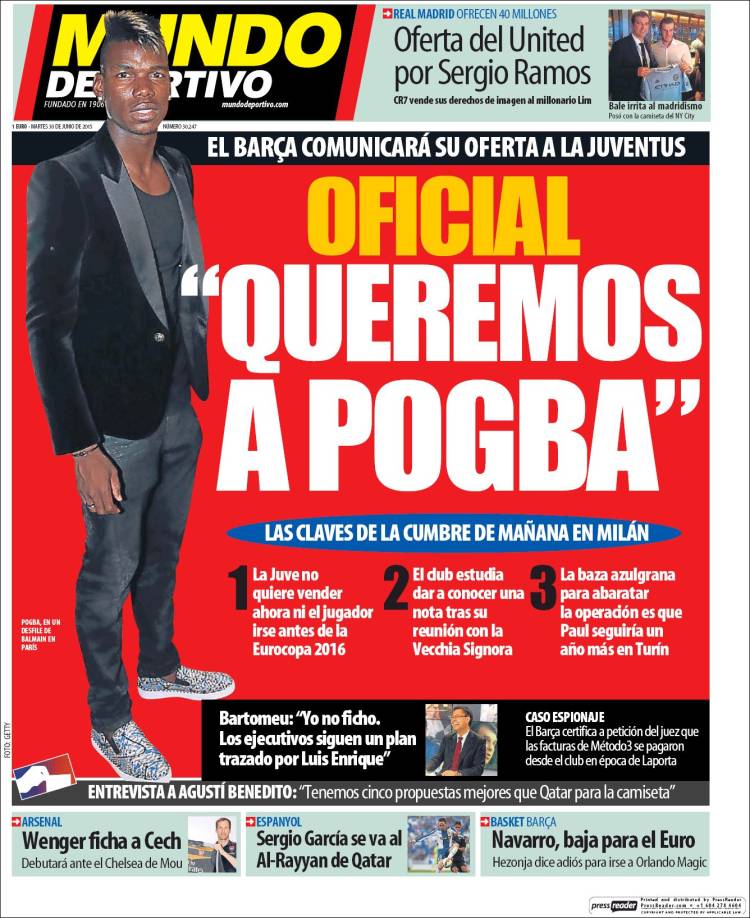 Official: We want Pogba
Barca will make their offer to Juventus
The keys to the talks tomorrow in Milan:
1. Juve don't want to sell now and neither does the player want to leave before Euro 2016.
2. The club consider making the result of their meeting with the Old Lady public.
3. Barca could make the deal cheaper by suggesting Paul continues in Turin for one more year.
United offer for Sergio Ramos
Bartomeu: I don't sign. The officials follow a plan drawn up by Luis Enrique.