Today's front-page headlines from Marca, Sport and Mundo Deportivo.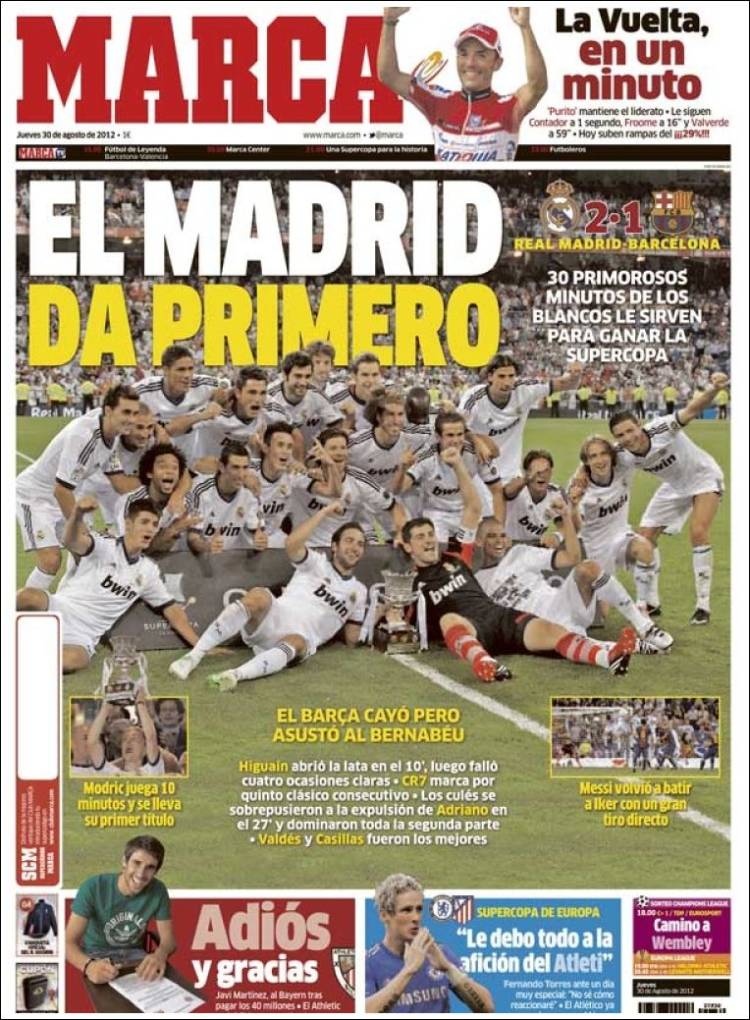 Madrid get the first
Thirty exquisite minutes from Los Blancos help them to win the Supercopa
Barca fall but alarm the Bernabeu
Higuain opened up the defence on 10 minutes and later missed four clear opportunities
CR7 scored for the fifth consecutive Clasico
Los Cules superimposed themselves after Adriano's 27th minute dismissal and dominated the second-half
Valdes and Casillas were the best
Modric played 10 minutes and won his first trophy
Messi beat Iker again with a superb direct free-kick
Goodbye and thank you: Javi Martinez goes to Bayern Munich after the €40m rescission clause is paid
Fernando Torres before a very special day: "I owe everything to the Atleti fans. I don't know how they will receive me"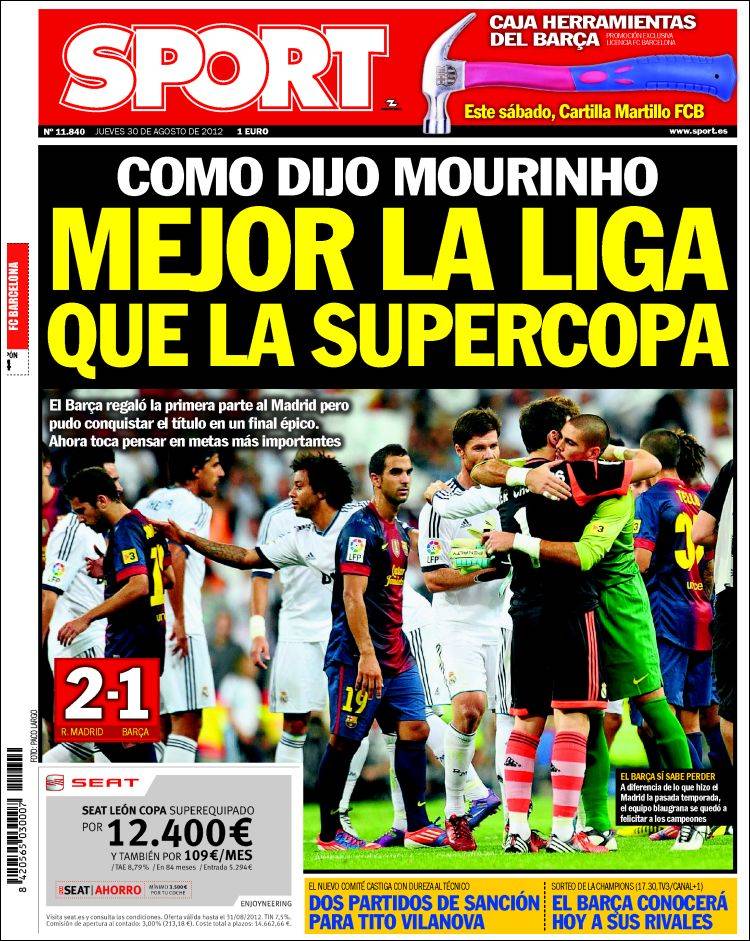 As Mourinho said, better La Liga than the Supercopa
Barca make a present of the first-half to Madrid but could have won the title in an epic finale
Now to think about the more important objectives
Barca know how to lose: what a difference to Madrid last season
The Blaugrana team stayed to congratulate the champions
Two-game ban for Tito Vilanova
Barca will know their Champions League rivals today