Today's front-page headlines from Marca, AS and Mundo Deportivo.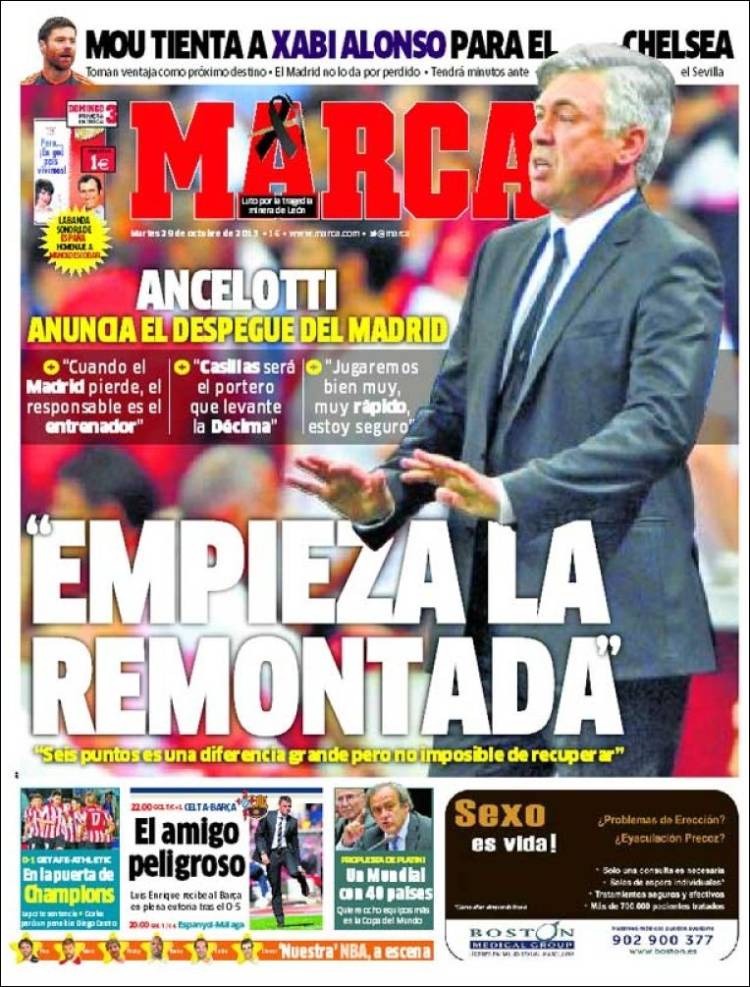 Ancelotti sets straight a couple of things
1. "When Madrid lose, it is the coach's fault"
2. "Casillas will be the goalkeeper who raises up 'La Decima'"
3. " We will play well and fast, I am sure"
"Six points is a great difference but it is not impossible to make it up"
Mou ponders move for Xabi Alonso
Chelsea trying to take advantage of the situation with Xabi at Madrid
Madrid still want to keep him
He will play at some point against Sevilla
A dangerous friend
Luis Enrique's team welcomes Barcelona following his side's 5-0 drubbing of Malaga
A World Cup of 40 countries
Platini proposes a World Cup of 40 countries
At the gate of the Champions League after Athletic Bilbao's 1-0 wi over Getafe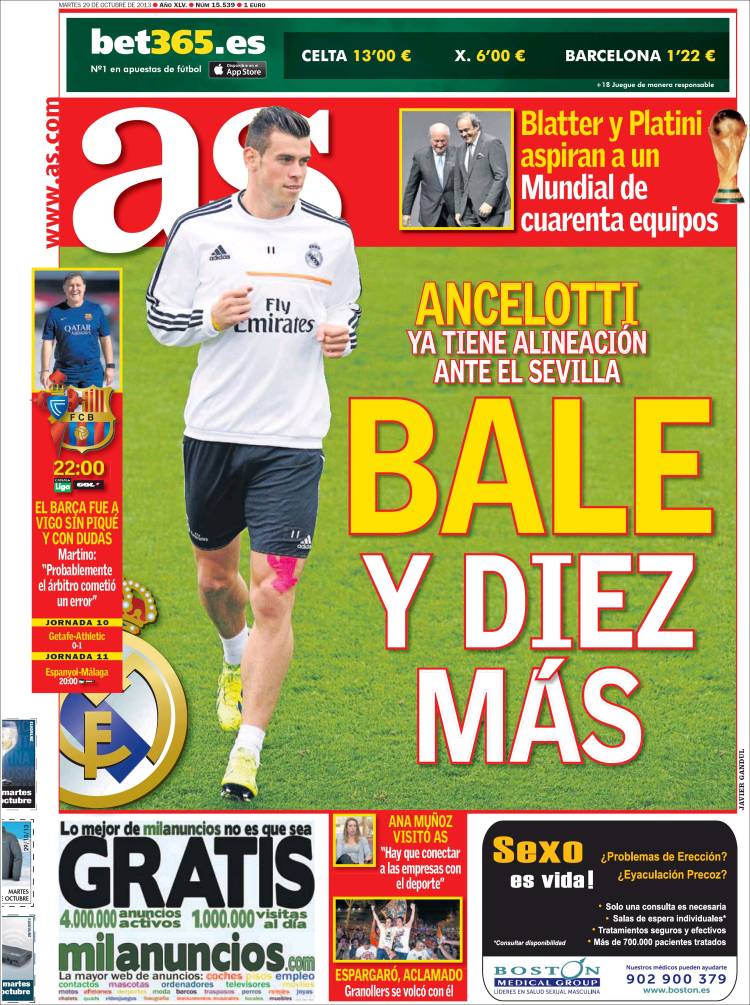 Bale, ten days more
Ancelotti has already decided his team for Sevilla
Blatter and Platini aspire to a world cup of 40 teams
Barca have travelled to Vigo without Pique and with doubts
Martino: "The referee probably made an error"
Ana Munoz visits AS: "Business must work alongside sport"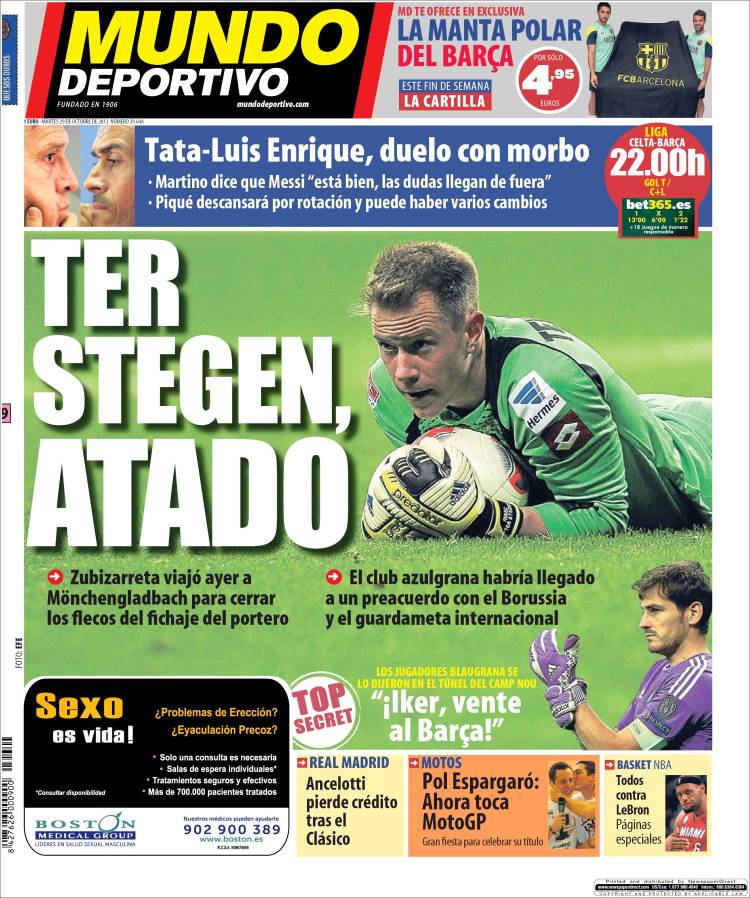 Ter Stegen, a deal has been made
Zubizarreta travelled yesterday to Mochengladbach to close out the details to sign the goalkeeper
The Azulgranas supposedly have a pre-contractual agreement wih the goalkeeper
Tata-Luis Enrique, an intense duel
Martino says that Messi "is well, there are no longer doubts"
Pique will be rested and there could be various other changes
Barca players apparently said in the tunnel after the Real Madrid game, "Iker come to Barca"
Real Madrid: Ancelotti loses credit after the Clasico
Moto GP: Pole for Espargaro
Basketball: Everyone against LeBron