Today's front-page headlines from Marca, AS and Mundo Deportivo.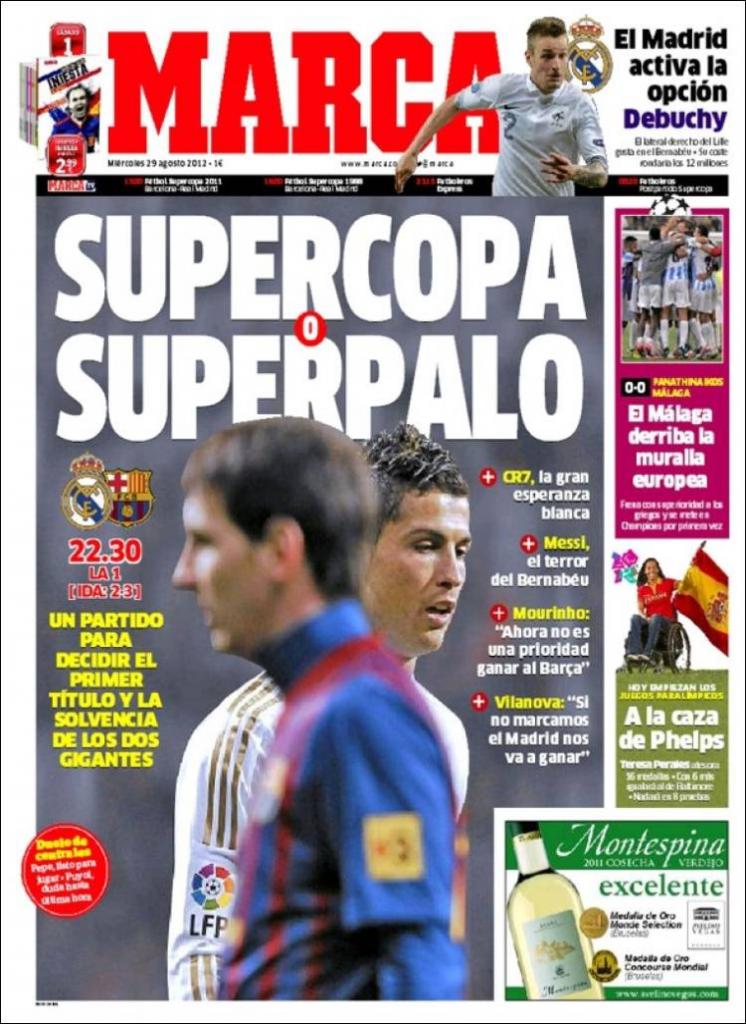 Supercup or Superstick: a match to decide the first title and the soundness of the two giants
Dual between the centre-backs: Pepe ready to play and Puyol a last-minute doubt
CR7: the great white hope
Messi: the terror of the Bernabeu
Mourinho: "At the moment it is not a priority to beat Barca"
Vilanova: "If we don't score Madrid will beat us"
Madrid activate the Debuchy option: they would like the Lille right-back at the Bernabeu - he will cost around €12m
Malaga break down the European and enter the Champions League group stages for the first time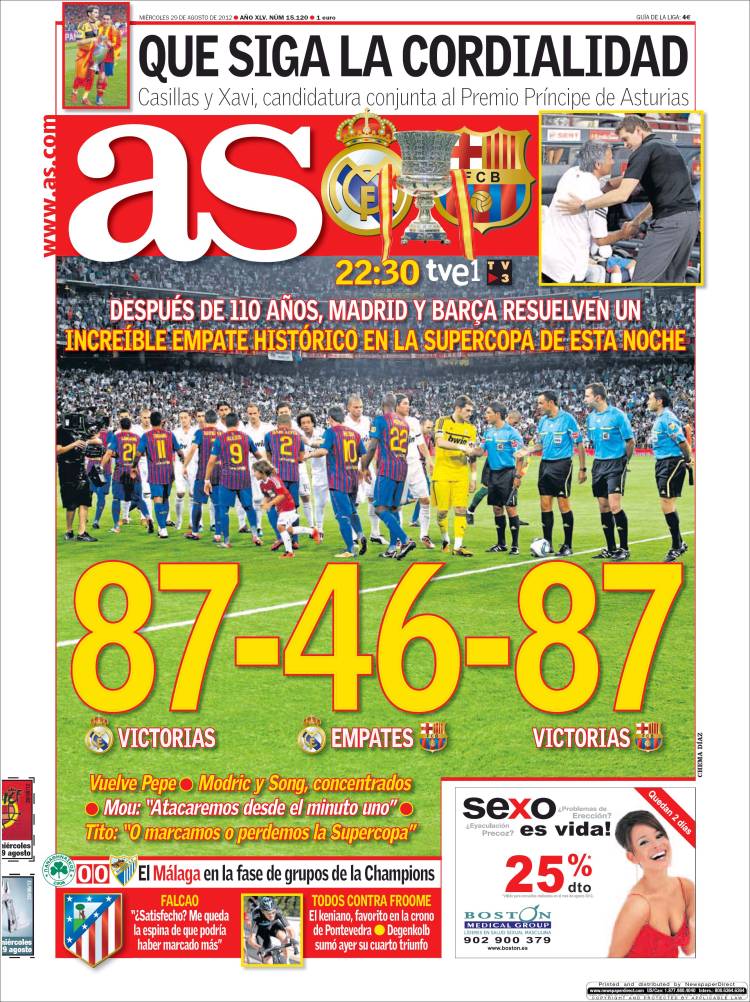 87 Madrid victories - 47 draws - 87 Barca victories
After 110 years Madrid and Barca will settle an incredible historical draw in the Supercopa tonight
Pepe returns, Modric and Song in the squads
Mou:"We will attack from the first minute"
Tito: "We must score or we'll lose the Supercopa"
The friendship continues: Casillas and Xavi joint candidates for the Prince of Asturias award
Malaga in the group stages of the Champions League
Falcao: "Satisfied? It still hurts me that I should have scored more"