Today's front-page headlines from Marca, AS and Mundo Deportivo.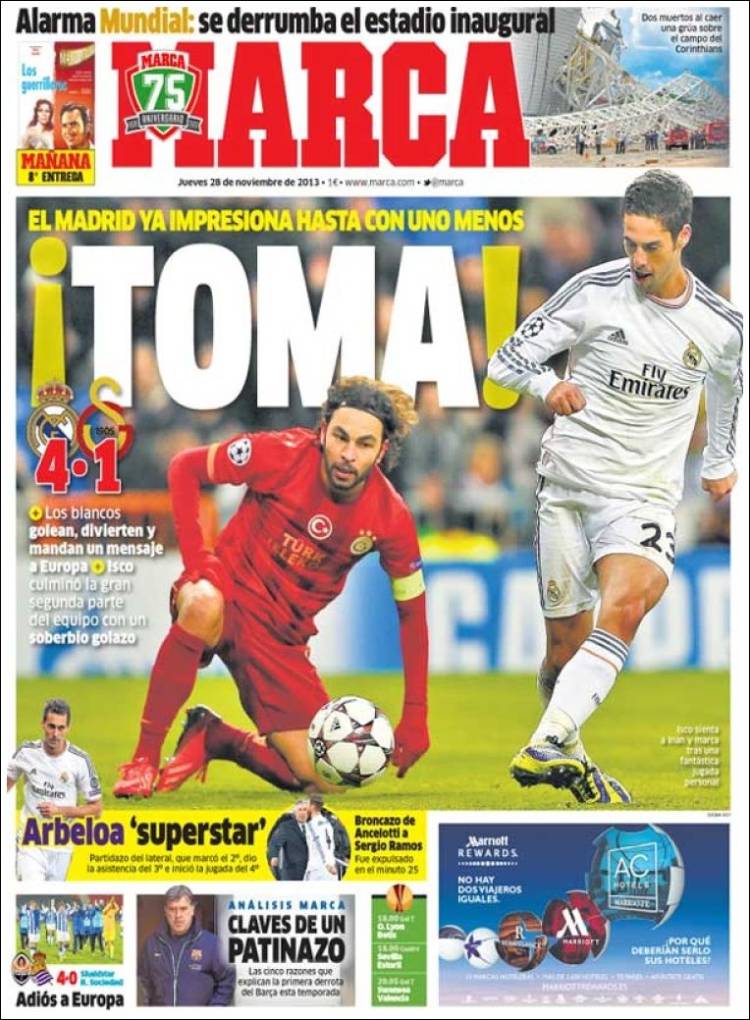 Take that!
Madrid impress with one less
Los Blancos score goals, enjoy and send a message to Europe
Isco completed a great second half with a superb strike
Arbeloa 'superstar'
The full-back had a great game, scoring one goal, providing the assist for another and starting the play that led to Isco's goal
Ancelotti angered by Ramos' expulsion in the 25 minute
Goodbye Europe for Real Sociedad
The keys to the mess
The five reasons that explain Barca's first loss this season
World Cup alert: The stadium that will host the opening match collapses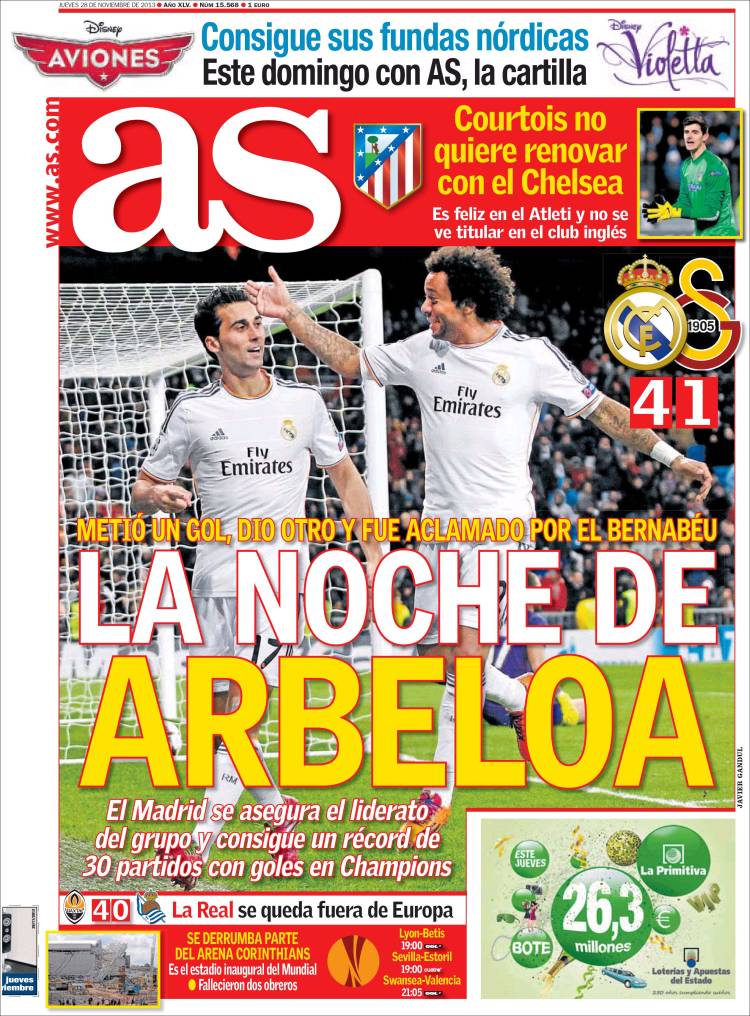 Arbeloa's night
He scored a goal, created another and received the acclaim of the Bernabeu
Madrid is assured of the leading spot in the group after setting a record of scoring in 30 straight Champions League games
Courtois does not want to renew with Chelsea
He is happy with Atleti and does not see how he will be first choice at the English club
La Real are dumped out of EUrope
A part of the Corinthians Arena collapses
This is the stadium that will host the first game of the World Cup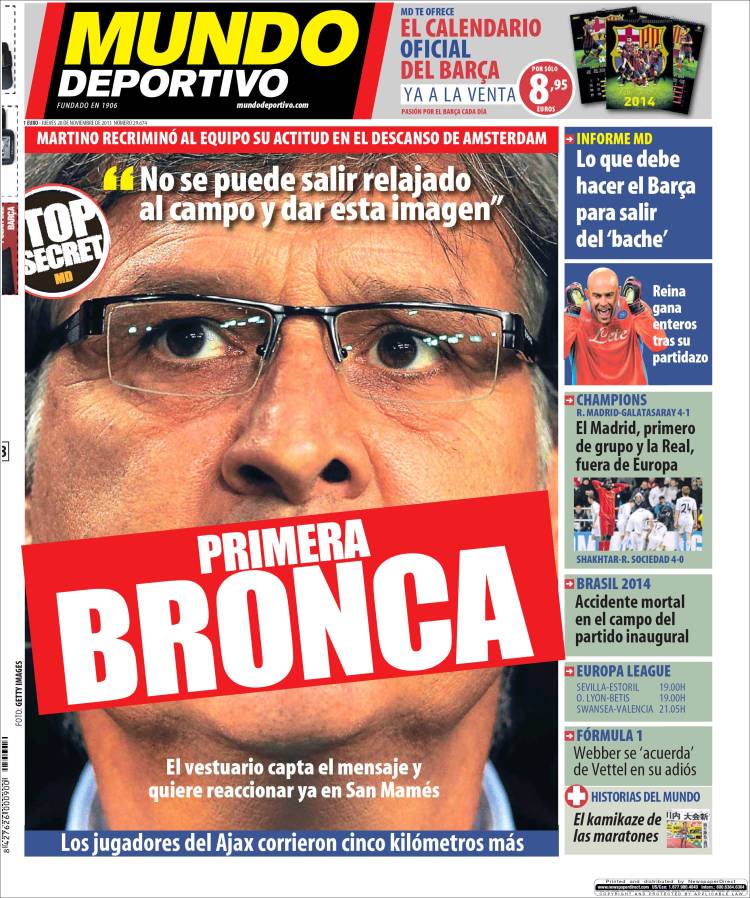 The first downfall
The team has gotten the message and wants to show a reaction at San Mames
The players of Ajax ran five kilometres more
"The team cannot go out on to the field so relaxed and give such an image"
What Barca have to do to get out of the mess
Reina wins acclaim after a great game
Real Madrid, first in the group, La Real, out of Europe
Brazil 2014: Mortal accident at the stadium that will host the opening World Cup game