Today's front-page headlines from Marca, AS and Mundo Deportivo.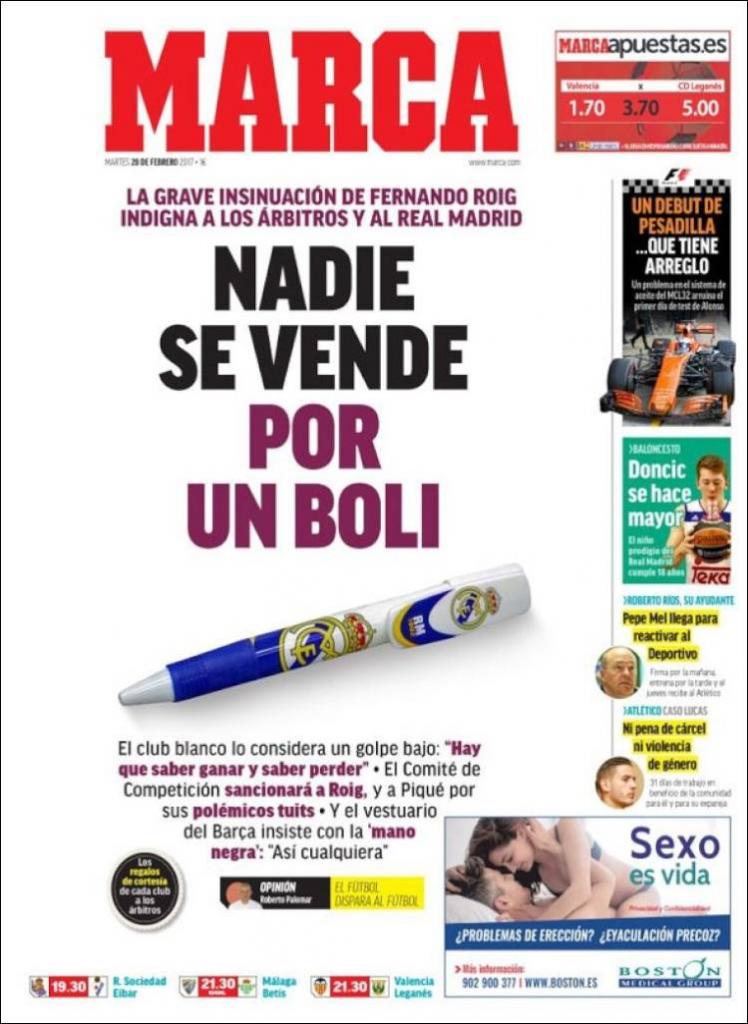 Nobody sells out for a pen
Serious implications of Villarreal president Fernando Roig's words for Real Madrid and officials
Madrid consider it a low blow: You have to know how to win and lose, Competition Committee sanctions Roig and Pique for controversial twitter post, Barca locker room insists on the 'black hand' - how lucky!
Pepe Mel arrives at Deportivo
No penalty of jail or gender violence for Lucas Hernandez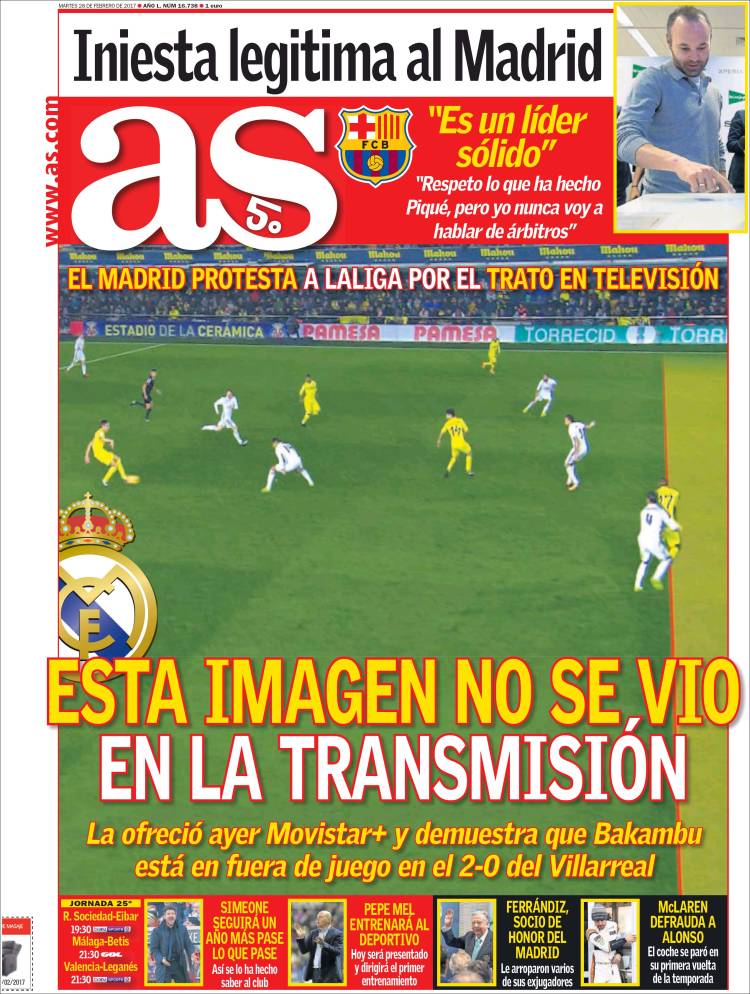 This image wasn't seen during transmission!
Image offered yesterday by Movistar + shows Bakambu was offside for Villarreal's second goal against Madrid
Madrid protest to La Liga over behaviour of TV company
Iniesta legitimises Madrid - 'They are solid league leaders' - 'I respect everyone's opinions but my position is not to mention referees'
Tonight - Real Soiedad v Eibar, Malaga v Betis, Valencia v Leganes
Simeone will stay for one more season whatever happens - how he told the club
Pepe Mel to be Deportivo boss - will be confirmed and presented today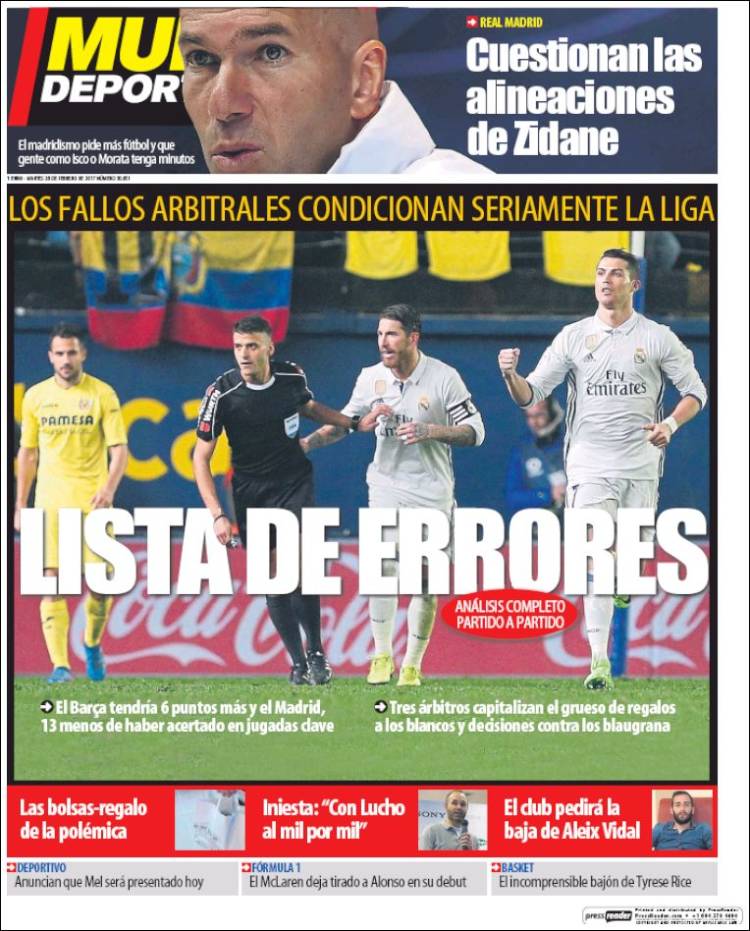 List of errors
Refereeing errors have seriously shaped the top of La Liga
Complete match-by-match analysis
Barca should have 6 points more than Madrid; 3 referees responsible for the bulk of the key errors in favour of Madrid
Madrid's line-ups questioned - Isco and Morata should have more minutes
The controversial gift bags, Iniesta totally with Lucho
Deportivo - appoint Pepe Mel, to be presented today