Thursday's front page headlines from Marca, AS & El Mundo Deportivo, in English…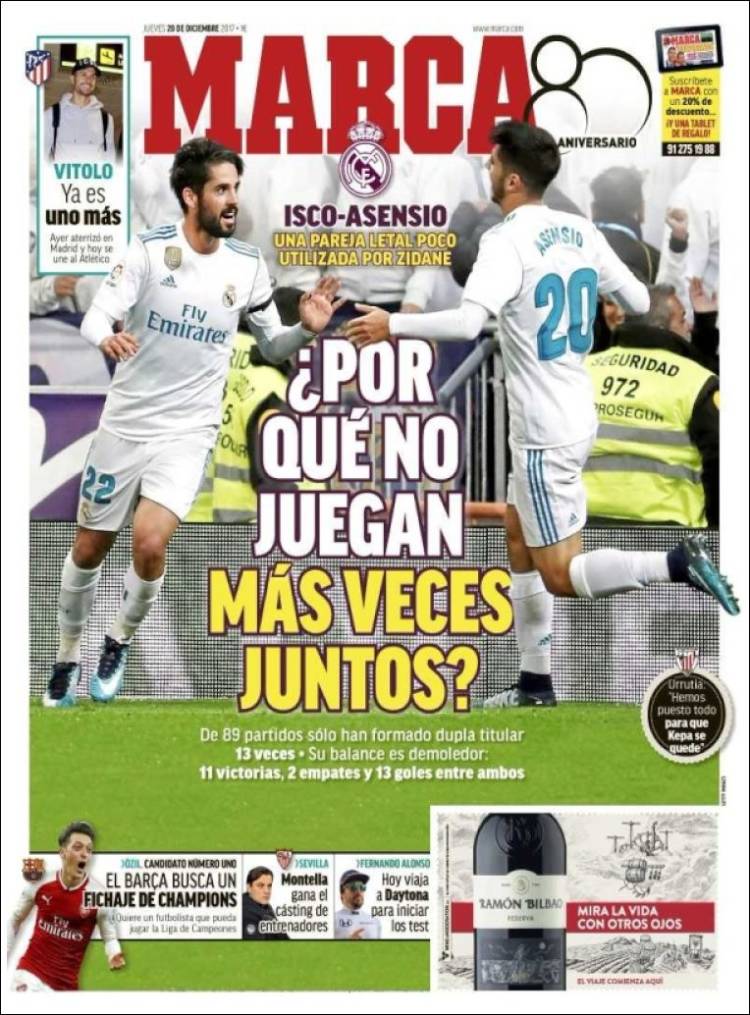 Why don't they play more often?
Isco-Asensio are a lethal duo that Zidane has used far too little
Have started as a pair only 13 times in 89 games with 11 wins, 2 draws, 13 goals between them
Vitolo already is one more - today training with Atleti
Barca search for a UCL signing - Ozil the number one candidate
Montella wins meeting of Sevilla's trainers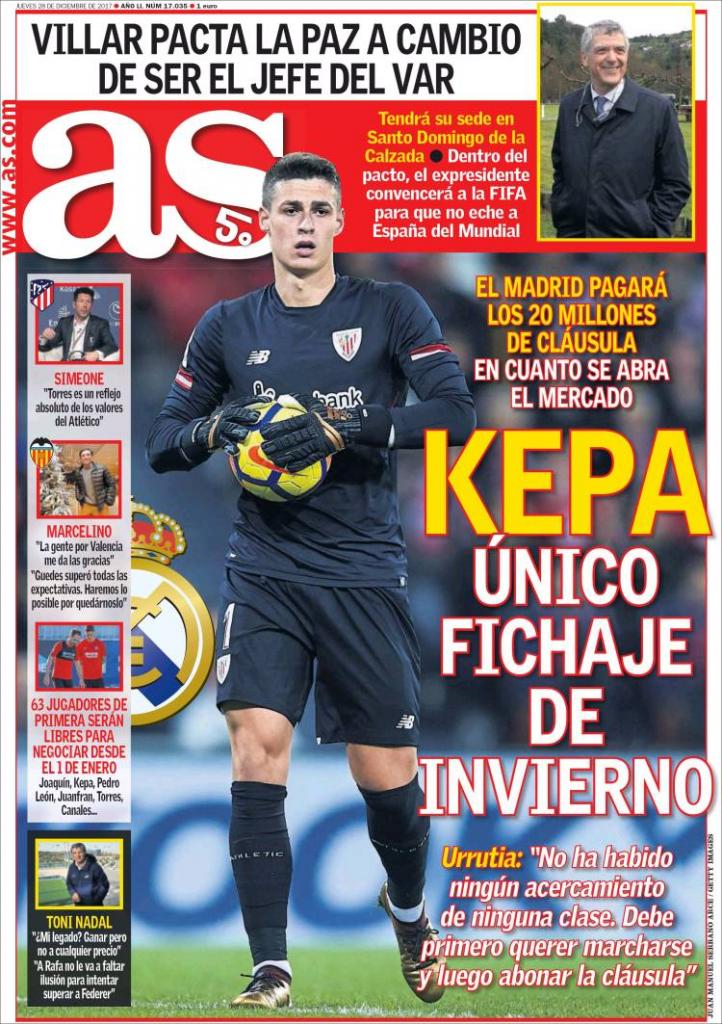 Kepa the only signing of winter
Madrid will pay his 20m clause when the market opens
Urrutia: "There has been no approach. He might first want to leave then they must pay the clause"
Villar agrees peace with changes in VAR
Simeone: Torres reflects the values of this club
Marcelino: The people of Valencia thank me
63 players free from the first of January - Joaquin, Kepa, Pedro Leon, Juanfran, Torres, Canales