Today's front-page headlines from Marca, AS and Mundo Deportivo.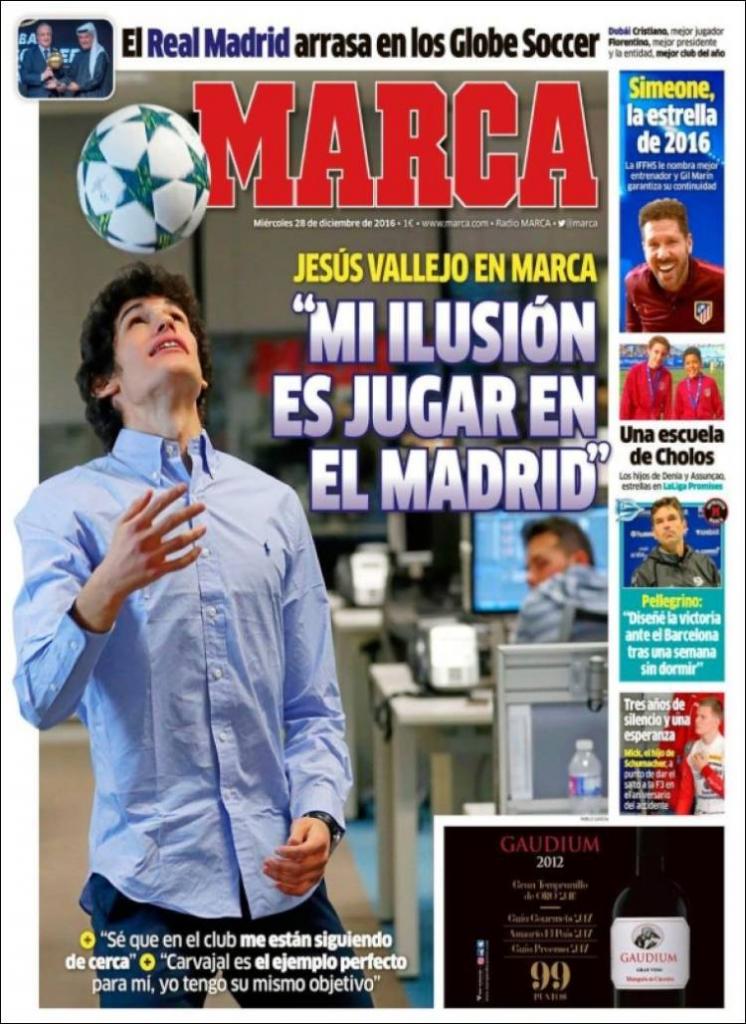 "My dream is to play in Real Madrid" - Jesus Vallejo
"I know the club is following me closely"
"Carvajal is the perfect example for me, I have the same objective"
Real Madrid sweeps Globe Soccer awards - Cristiano best player, Florentino best president, RM best club
Simeone, the star of 2016 - named best coach of the year
A school of Cholos - the sons of Denia and Assuncao star at youth tournament
Pellegrino: The victory over Barca was designed after a week of sleep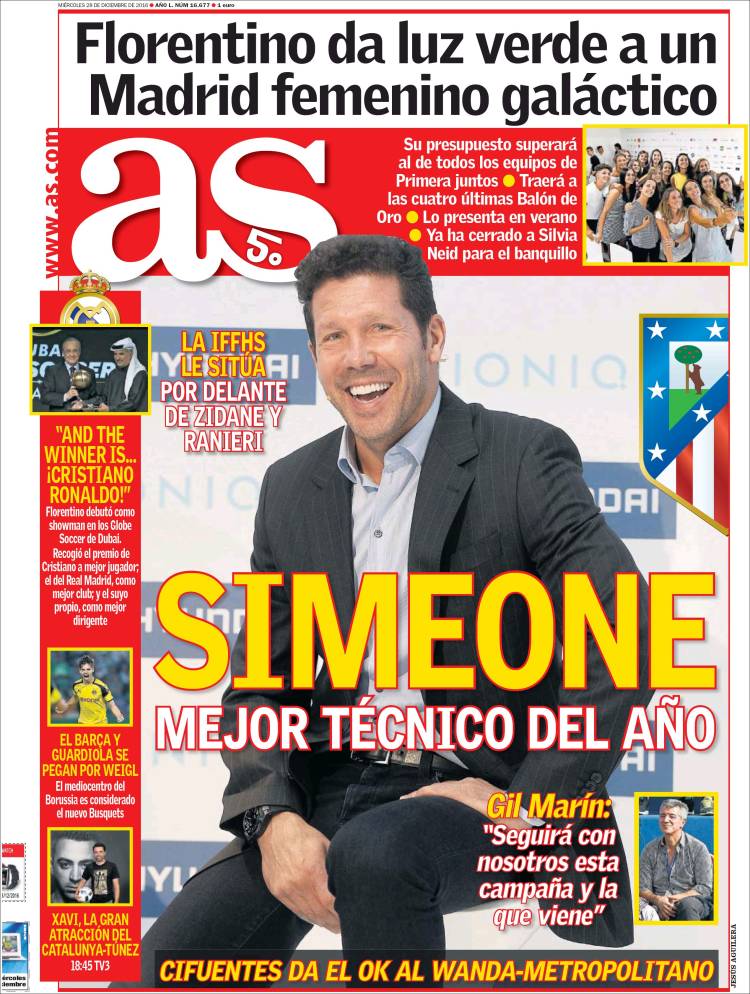 Simeone - best coach of the year
The IFFHS places him ahead of Zidane and Ranieri
Gil Marin: He will follow us on this pitch and the new one
Florentino Perez has given the green light to a Women's team for Real Madrid
Ronaldo, Perez and Real Madrid win at Globe Soccer Awards
Barca and Guardiola enquire for Dortmund's Weigl 'the new Busquets'
Xavi, the great attraction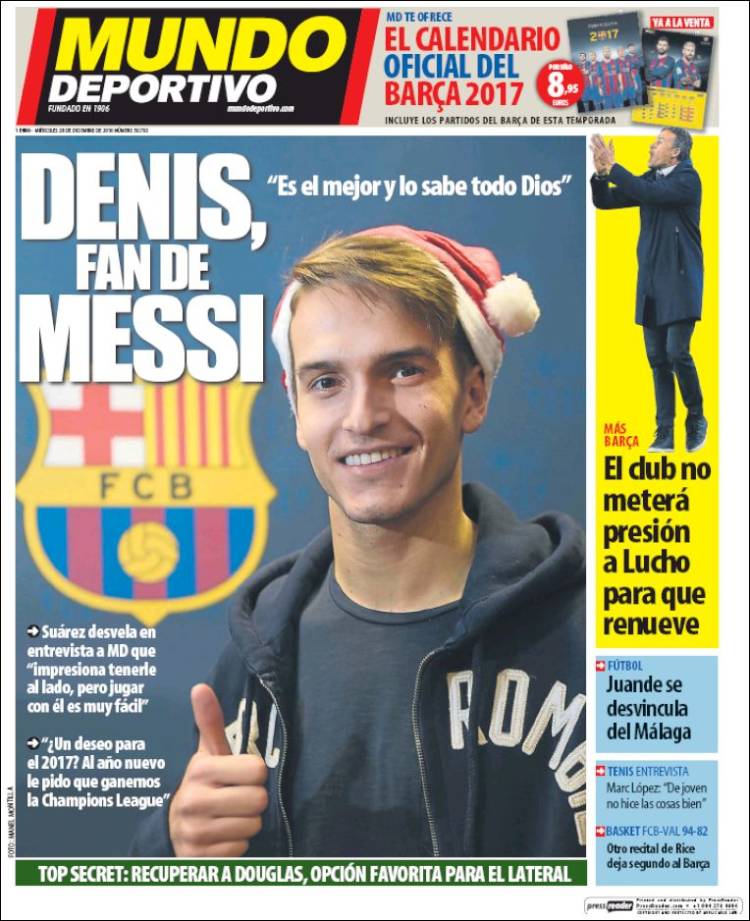 Denis, a fan of Messi
"He's the best and knows all Gods"
Suarez revealed by Denis - "it is impressive to play next to him, but easy to play with him"
"A desire for 2017? For the new year, to win the Champions League!"
The return of Douglas, an option for full-back
The club don't put pressure on Luis Enrique to renew
Juande leaves Malaga