Today's front-page headlines from Marca, AS and Mundo Deportivo.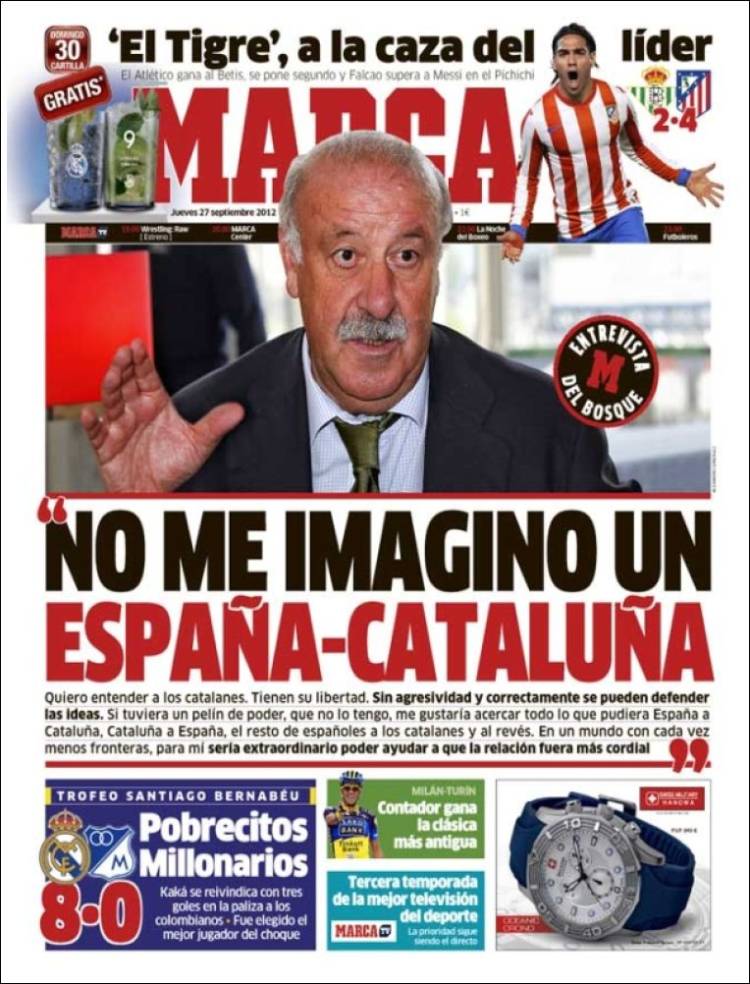 "I cannot imagine a Spain-Catalonia game"
Interview with Del Bosque: "I want to understand the Catalans. They have their freedom. Without aggression and in the right way they can defend their ideas"
"If a had an ounce of power, which I don't, I'd do all I could to bring together Spain and Catalonia, Catalonia and Spain, the rest of the Spanish people and vice versa"
"In a world in which there are less frontiers, it would be extraordinary for me to help so that relations were more cordial"
The Tiger, on the hunt for the leaders: Atletico win, go second and Falcao overtakes Messi in the race for Pichichi
The poor millionaires: Kaka vindicates himself with three goals in the thrashing of the Colombians: he was chosen as Man of the Match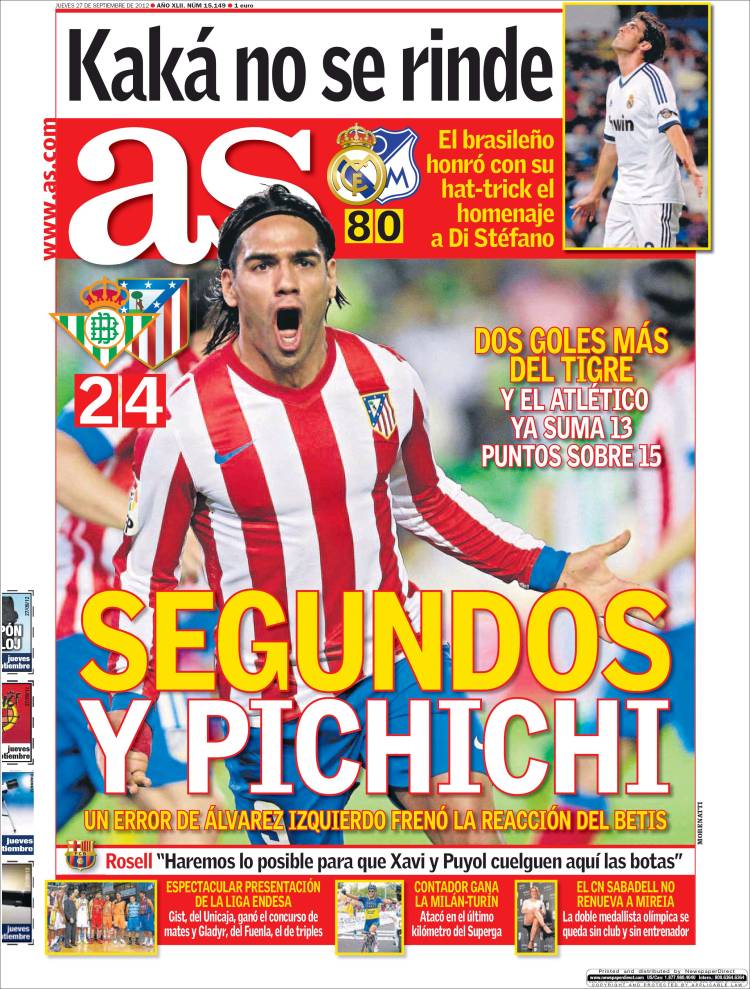 Second place and Pichichi
Two more goals for The Tiger and Aleti now have 13 points from a possible 15
An error from Alvarez Izquierdo halts the Betis comeback
Kaka does not give in: the Brazilian graces the Di Stefano tribute match with a hat-trick
Rosell: "We will do everything possible so that Xavi and Puyol hang their boots up here"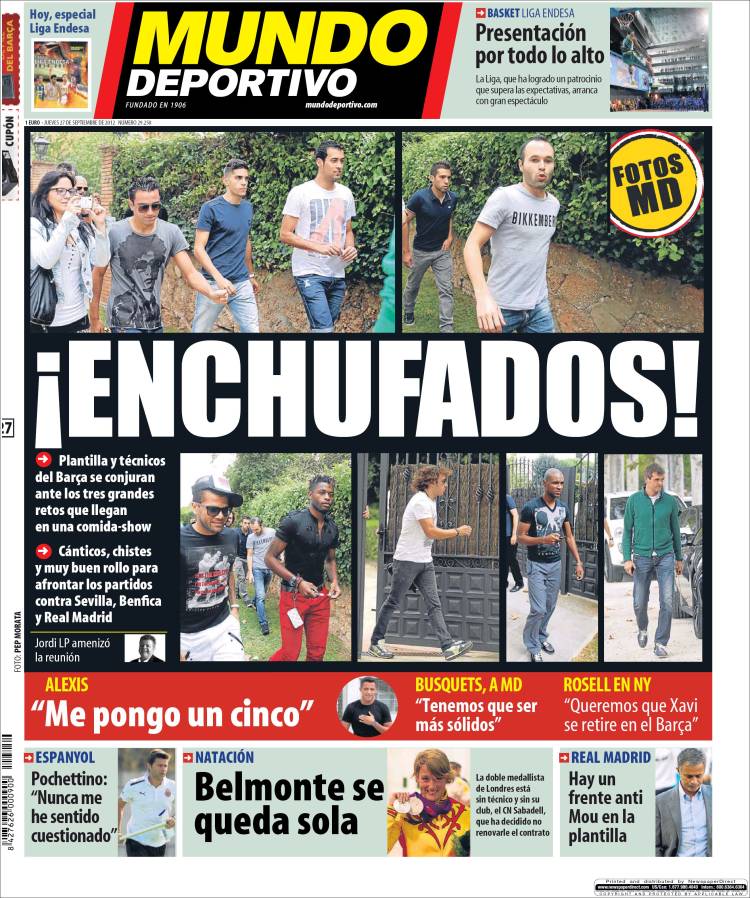 Plugged in!
The Barca squad and coaching staff plan the three great challenges to come at a comedy show
Songs, jokes and a good time before the games against Sevilla, Benfica and Real Madrid
Alexis: "I give him a five"
Busquets: "We need to be more solid"
Rosell: "We want Xavi to retire at Barca"
Real Madrid: there is an anti-Mou faction in the squad