Today's front-page headlines from Marca, AS and Mundo Deportivo.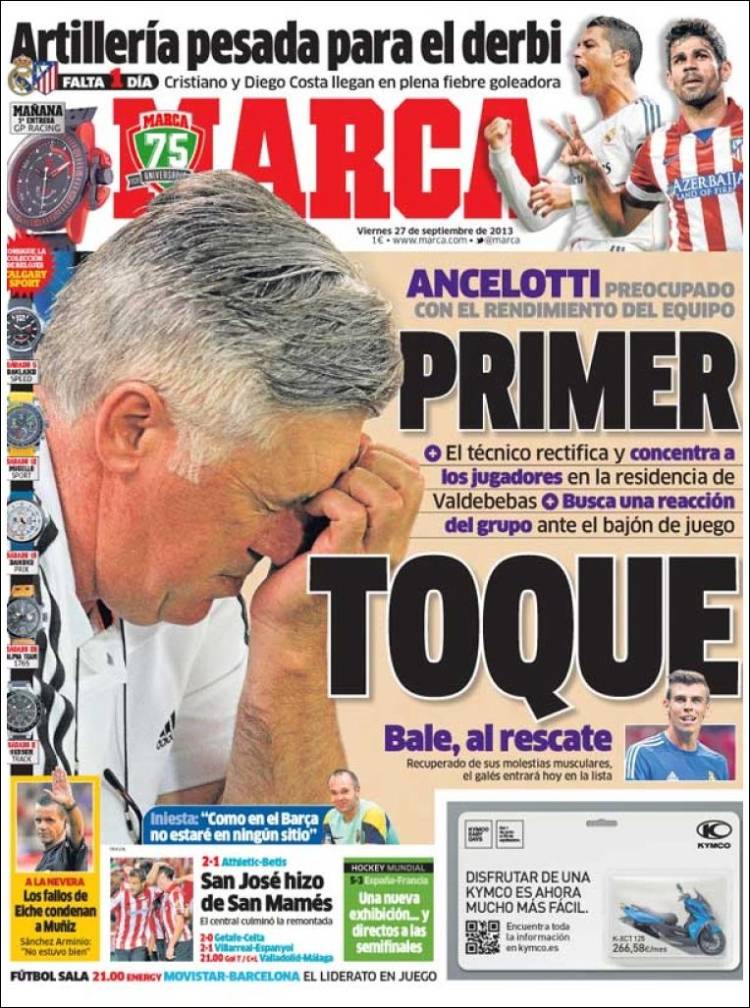 Ancelotti worried about performances of his team
The first test
The coach is working on correcting his side and has them focusing on improving at Valdebebas
He is looking for a reaction from his players
Bale to the rescue
He has recovered from his muscular injuries and will be in the team
The artillery in the derby
Cristiano and Diego Costa will be aiming to increase the goal tallies
Iniesta: "I still have a place at Barca"
Out in the cold: Muniz's failure in Elche has seen him condemned
San Jose does it has San Mames
The central defender completes Athletic's comeback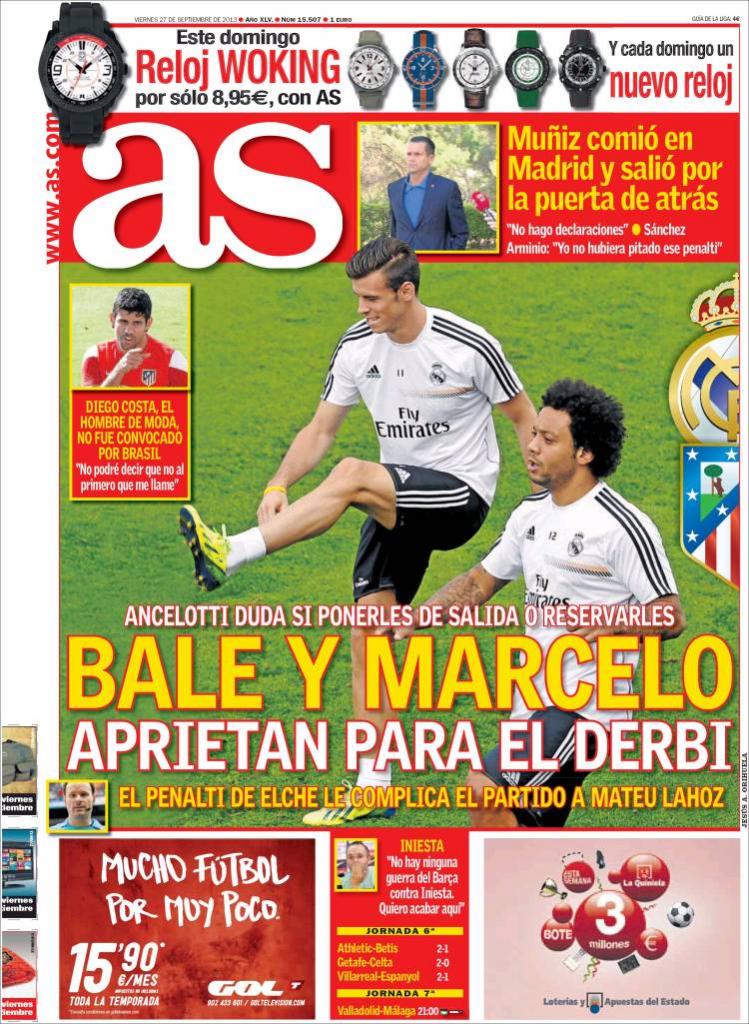 Bale and Marcelo available for the derby
Ancelotti is unsure whether he starts them both or not
The penalty against Elche complicates Mateu Lahoz's job
Muniz condemned in Madrid and told to leave
"I will not make any declarations"
Sanchez Arminio: "I would not have called that penalty"
Diego Costa, the man of the moment, not called up by Brazil
"I will not be able to say no to the first call"
Iniesta: "There is no way between me and the club over my contract, I will continue here"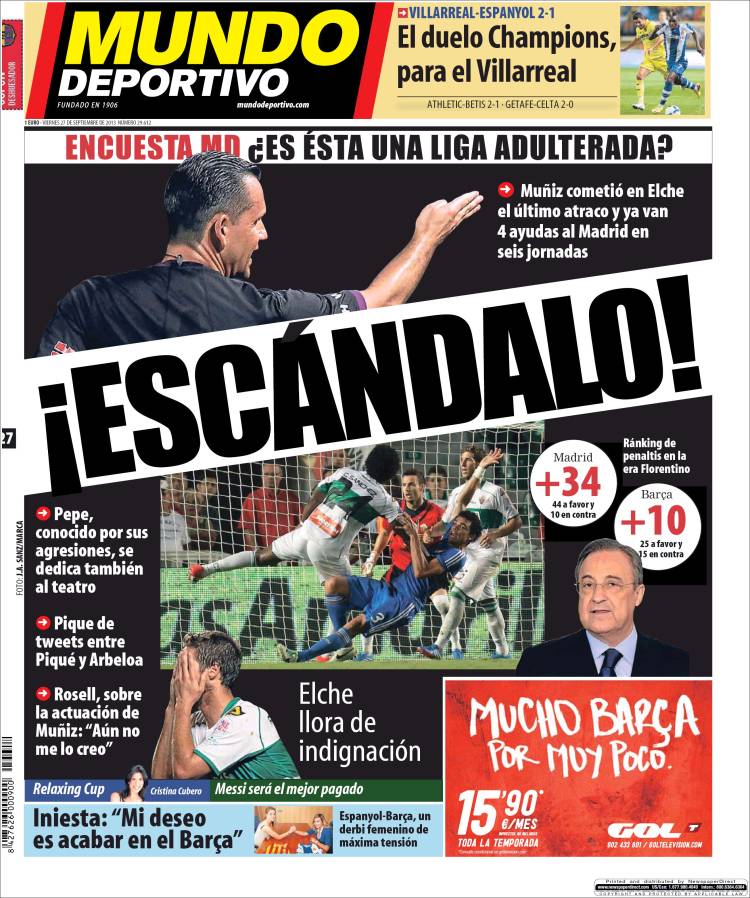 Scandal!
Has the league been bought?
Pepe knew what he was doing, his actions worthy of the theatre
Pique tweets with Arbeloa
Rosell on the situation: "Even I could not believe it"
Elche cry in indigation
Penalty ranking under Florentino
Madrid have a score of 34, 44 in favour and ten against
Barca have a score of 10, 25 in favour and 15 against
Muniz committed robbery in Elche and has already helped Madrid on four occasions in six match days
The duel of the Champions League hopefuls and Villarreal come out on top
Relaxing Cup by Cristina Cubero: Messi will be the best paid player
Iniesta: "My desire is to finish my career with Barca"