Today's front-page headlines from Marca, AS and Mundo Deportivo…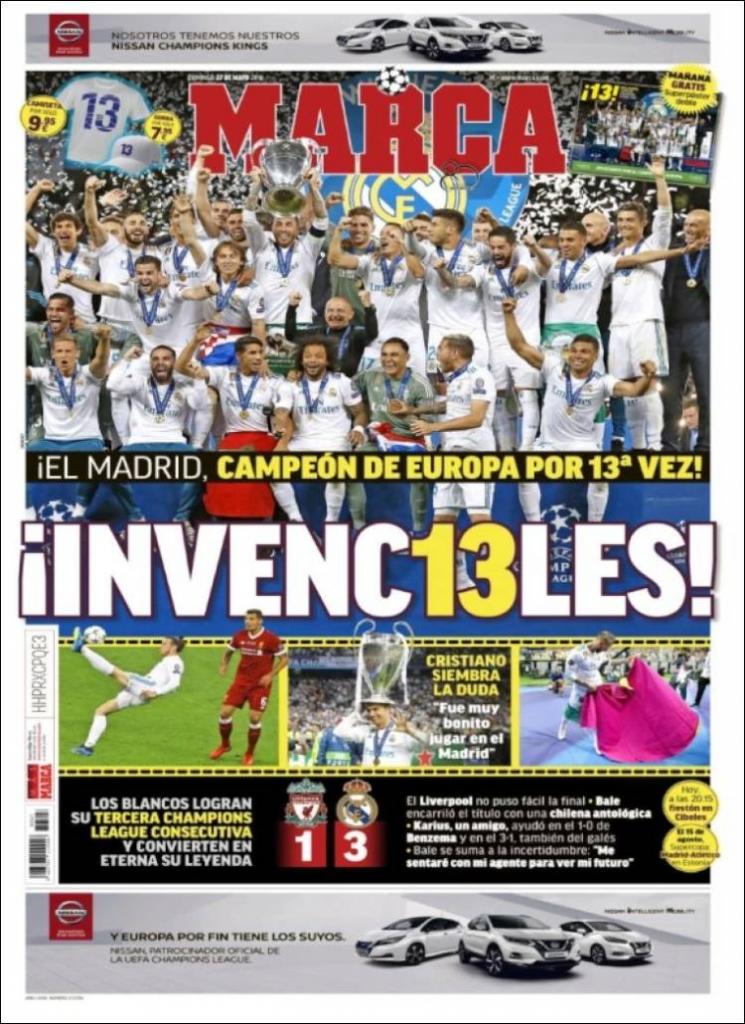 Madrid, European champions for the 13th time!
Invinc13les!
Cristiano Ronaldo sows some soubt
"It was very nice to play for Madrid"
Real Madrid 3-1 Liverpool
Los Blancos register their third straight Champions League and make their legend eternal
Liverpool did not make the Final easy
Bale delivered the trophy with a one-of-a-kind overhead kick
Karius helped Benzema to make it 1-0 and again with Bale
Bale adds to the uncertainty: "I will talk my future through with my agent"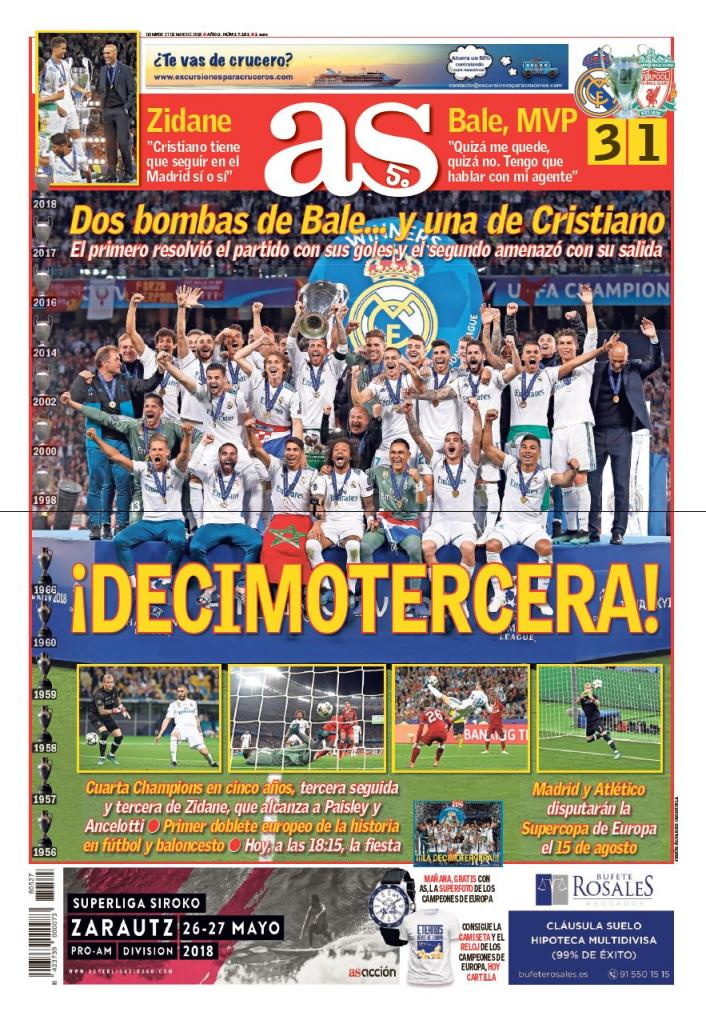 Zidane: "Cristiano has to stay at Madrid no matter what"
Bale, man of the match: "Maybe I'll stay, maybe I don't. I have to talk to my agent"
Two bombs from Bale... and one from Ronaldo
The former resolved the game with two goals and the latter threatened to leave
Thirteenth!
Fourth Champions League in five years, third in succession and third under Zidane, who moves on the par with Paisley and Ancelotti
First-ever European double in football and basketball
Madrid and Atleti will contest the European Super Cup on August 15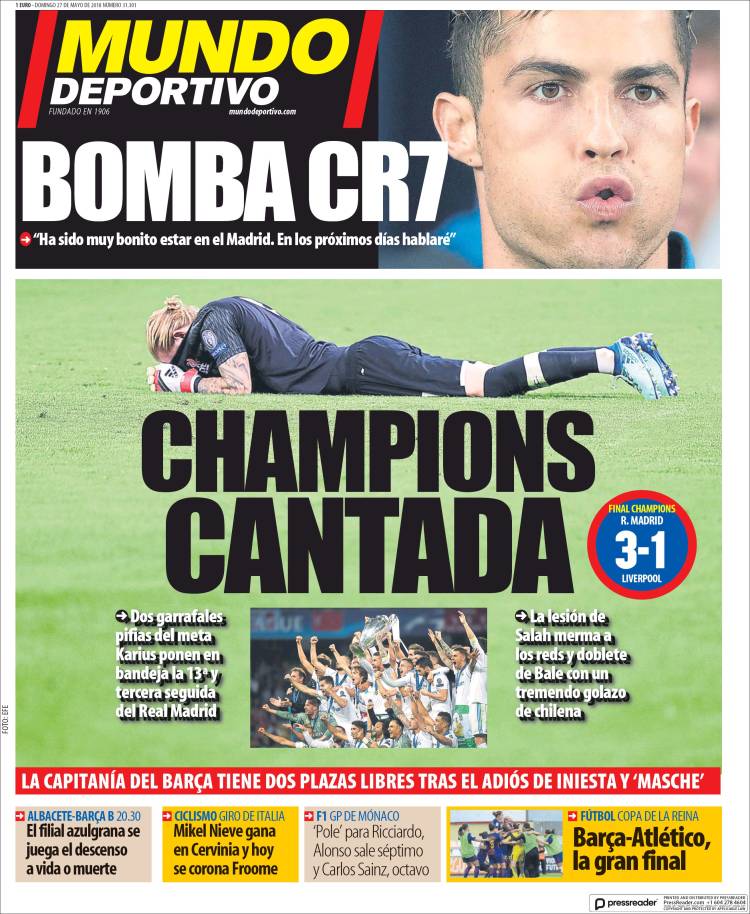 CR7 bomb
"It was very nice to play for Madrid. I'll talk in the next few days"
Champions sung
Two howlers from Karius put Real Madrid's 13th Champions League and a third in succession on a plate
Salah's injury depleted the Reds and Bale scored a brace, one of which was a tremendous overhead-kick golazo
Barca's captaincy has two free places after the exits of Iniesta and Masche
Albacete-Barca B (19:30 BST)
The Azulgrana kids play for survival, in a case of life or death