Today's front-page headlines from Marca, AS and Mundo Deportivo.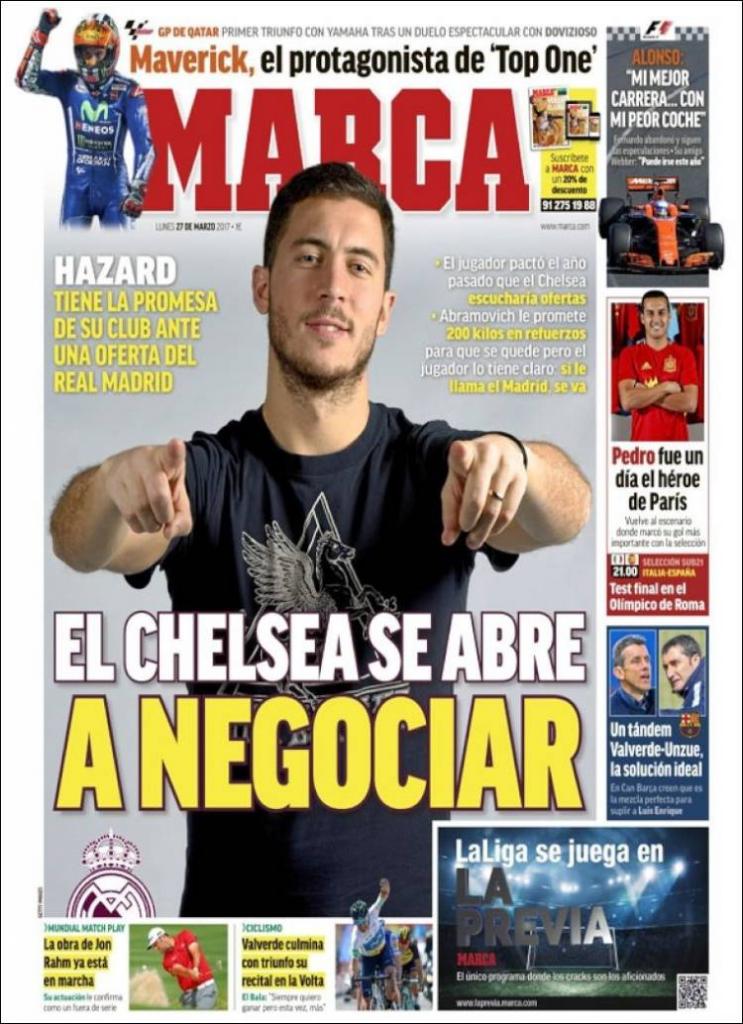 Chelsea open to negotiate
The club promised Hazard in a pact last year that if Real Madrid asked for him, they would listen to the offer and consider it
Pedro was once the hero of Paris - returns to the ground where scored his most important international goal
Italy v Spain Under 21 - final test in the Stadio Olimpico in Rome
A Valverde-Unzue tandem, the ideal solution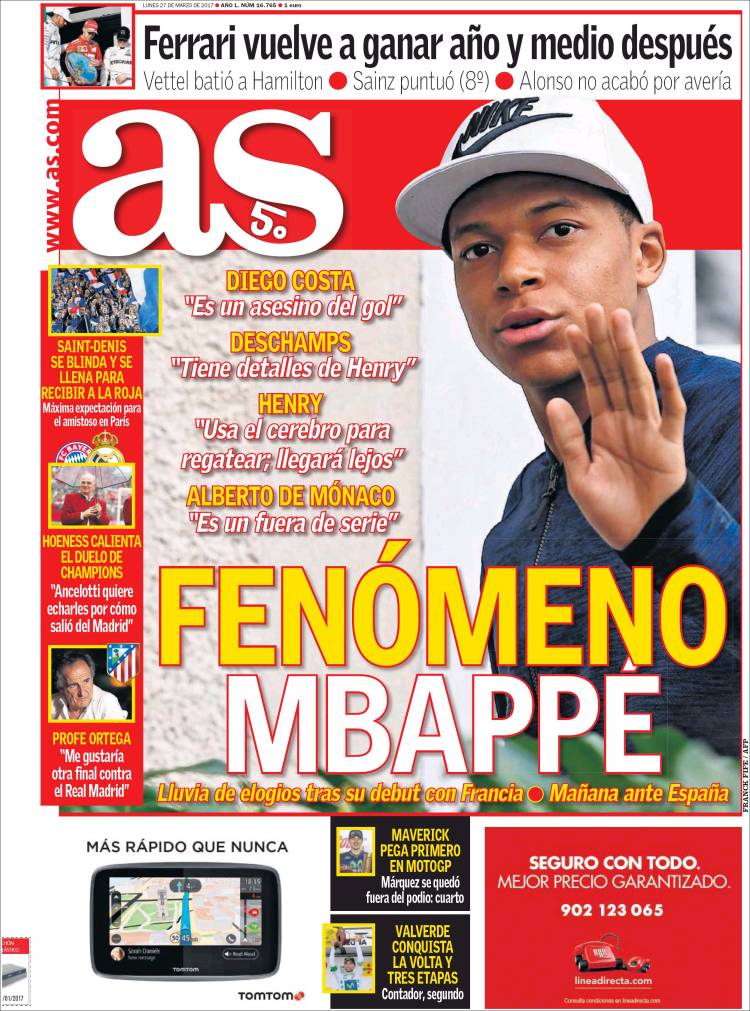 Phenomonal Mbappe!
Rain of praise before his France debut against Spain
Diego Costa - a killer on goal, Deschamps - has shades of Henry, Henry - has the brain to go far, Prince Albert of Monaco - has the brain to go far
Saint-Denis to be full for Spain visit
Hoeness heats up Champions League clash - "Ancelotti wants revenge for Madrid departure"
Profe Ortega - I'd like another final against Madrid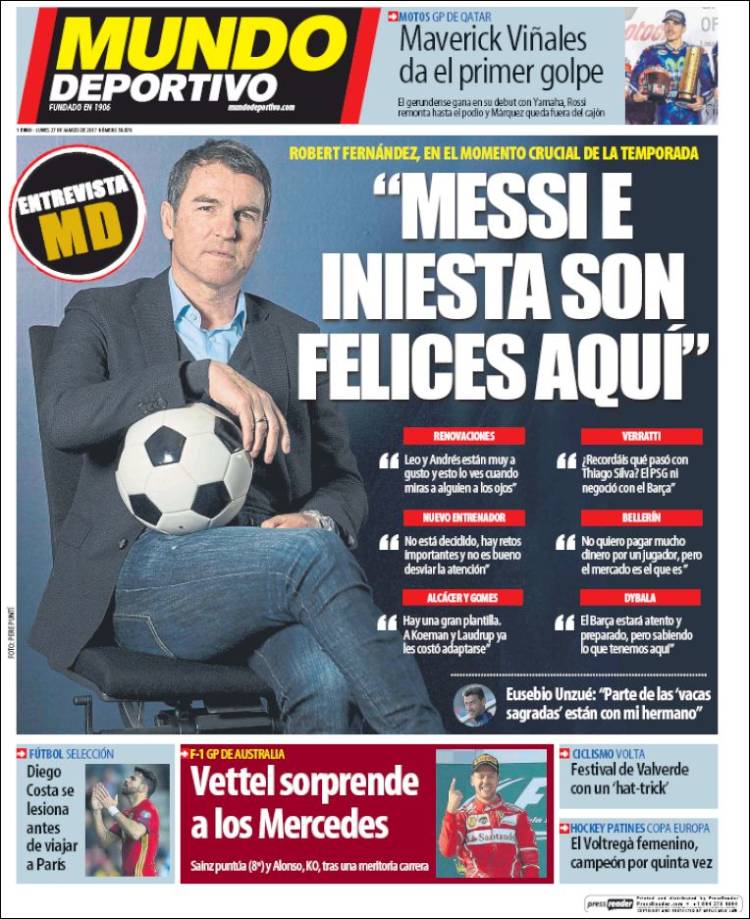 "Messi and Iniesta are happy here"
Robert Fernandez speaks at an important time in the season
Believes star players will renew, new Coach has now been decided yet, Alcacer and Gomes need time, Verratti - PSG won't negotiate with Barca, just like with Thiago Silva, Bellerin - won't want to pay a lot of money, but is a fan, Dybala - one of world's best
Diego Costa injured before the trip to Paris