Today's front-page headlines from Marca, AS and Mundo Deportivo.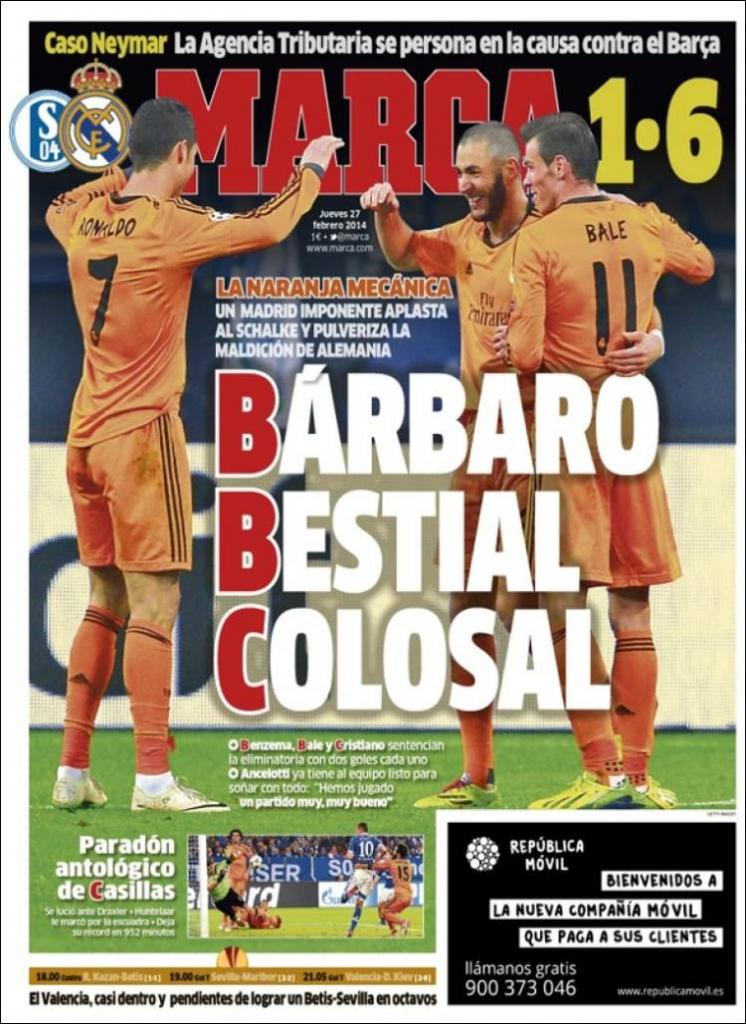 B - Barbaric
B - Beastly
C - Colossal
Benzema, Bale and Cristiano practically decide the tie with two goals each
Ancelotti has a team ready to go for everything: "We played a very very good game"
Clockwork Orange: Madrid plaster Schalke and pulverise their German jinx
Another great save from Casillas
He denied Draxler
Huntelaar scored a screamer
Casillas' record is left at 952 minutes
Valencia have almost qualified for the finals, Betis and Sevilla still to be decided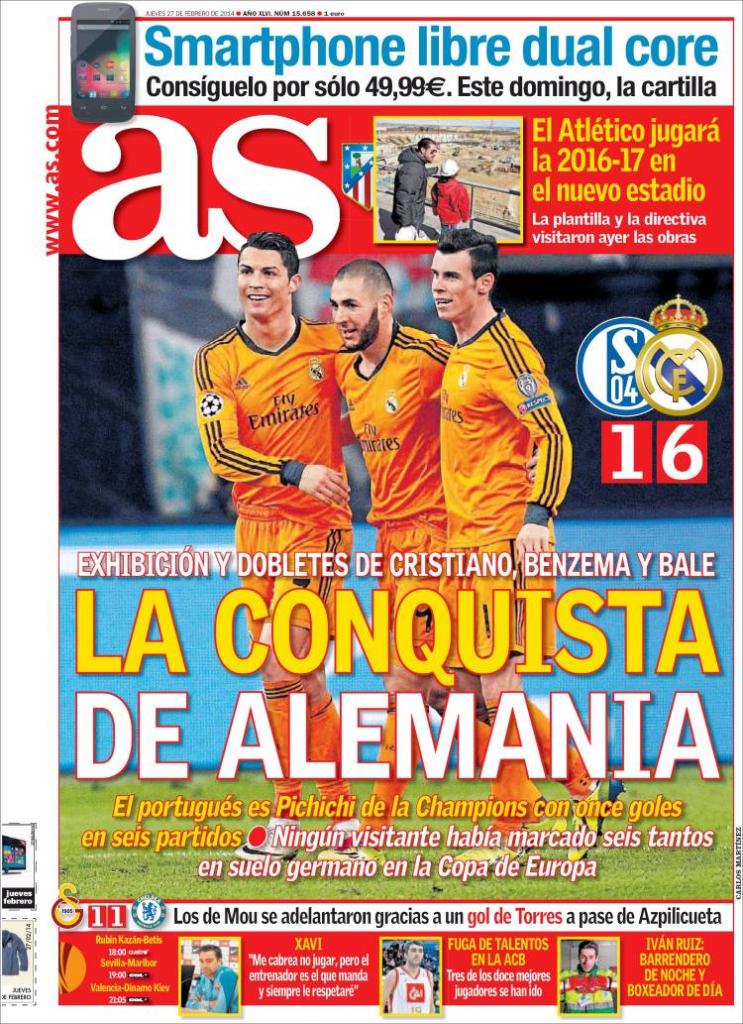 The German Conquest
An exhibition as Cristiano, Bale and Benzema score a brace each
The Portuguese now leads the scoring charts with eleven goals in six games
No team had ever scored so many goals on Germany soil in the European Cup
Atletico will play in a new stadium as of 2016-17
The team and the board visited the stadium yesterday
Mou's men with the advantage thanks to a goal from Torres, set up by Azpilicueta
Xavi: "It makes me angry when I do not play, but the coach is the one that is in control and he always needs to be respected"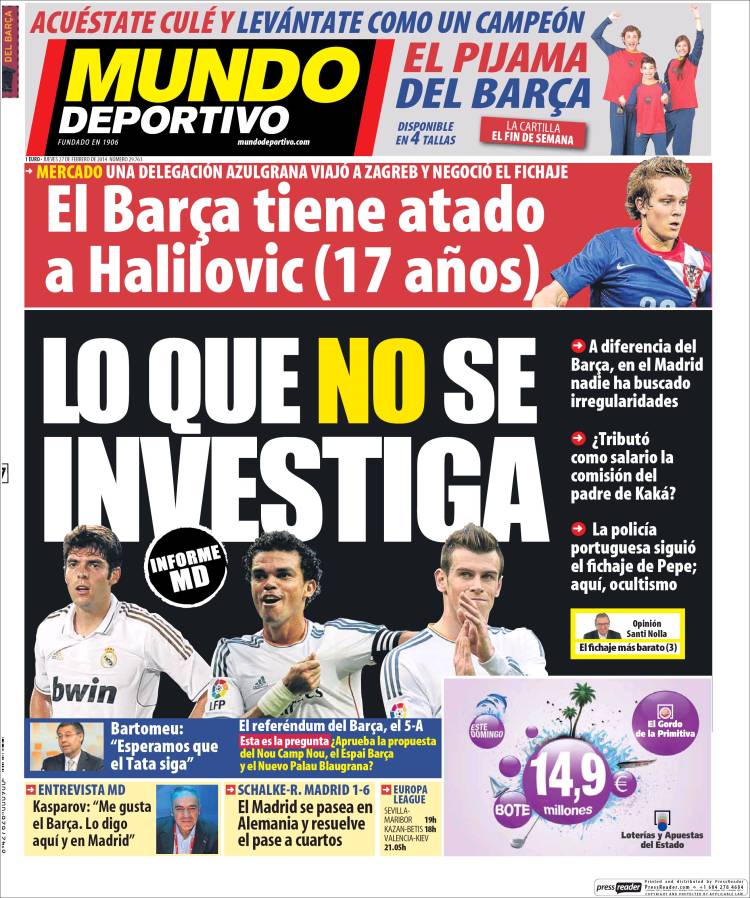 Those that are not investigated
The difference between Barca and Madrid is that no one has investigated their irregular dealings
Who paid the commission to Kaka's father?
The Portuguese police suspected something in Pepe's signing, but, it has all been kept hidden under wraps
Bartomeu: "We hope Tata continues"
Barca tie up 17-year-old Halilovic
Madrid stroll in Germany and effectively book their place in the next round
Kasparov: "I like Barca and I say that from here, in Madrid"