Saturday's Front Page Headlines with Marca, Diario AS and Mundo Deportivo.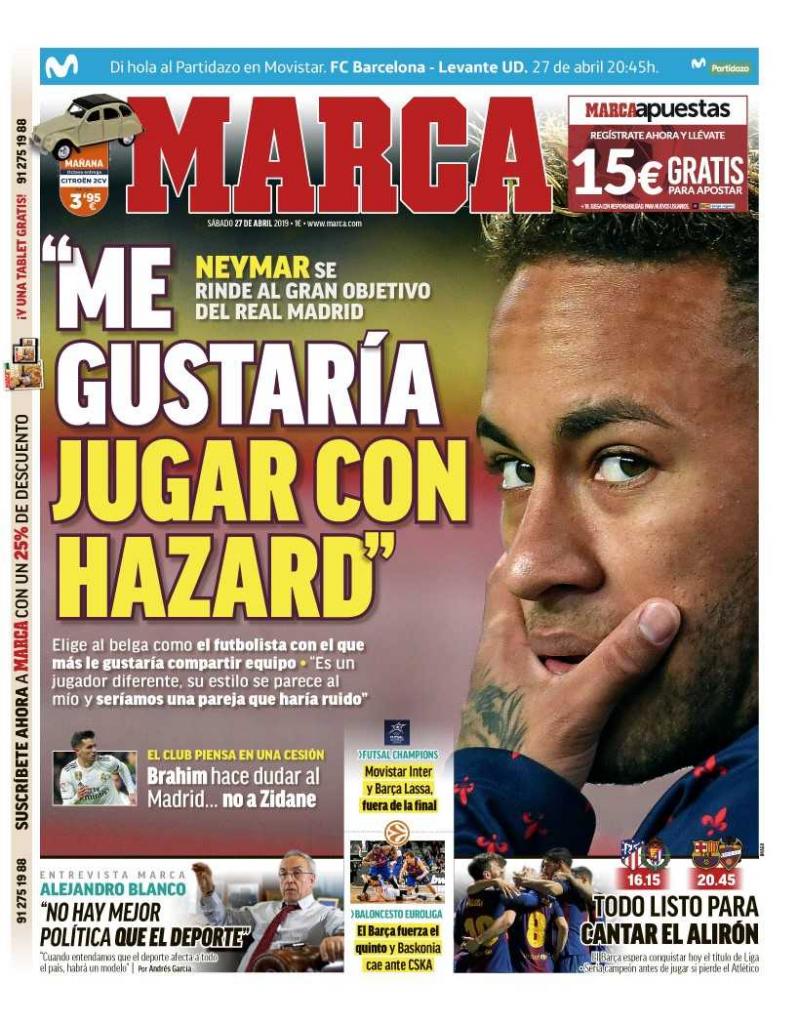 REAL MADRID: Neymar - 'I would love to play with Hazard, he is the player I would most like to work with and I think we would make an excellent partnership'.
BARCELONA: The Catalan side are ready to lift their second successive league title, and will do so early if Atletico Madrid do not beat Real Valladolid earlier on Saturday.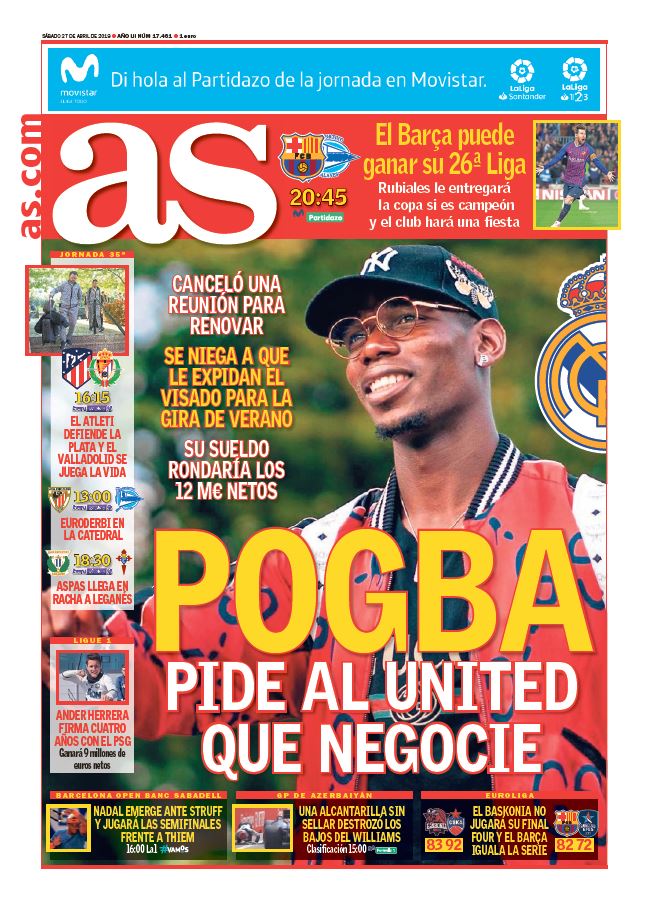 REAL MADRID: Paul Pogba asks Manchester United to negotiate with Real Madrid over a summer move. The French international is not interested in renewing his deal at Old Trafford, and he could refuse to go on pre-season tour with the club as he looks to confirm a deal.
BARCELONA: Barcelona set for their 26th La Liga title, and Luis Rubiales will deliver the trophy after their game with Levante - sparking a party in Catalonia.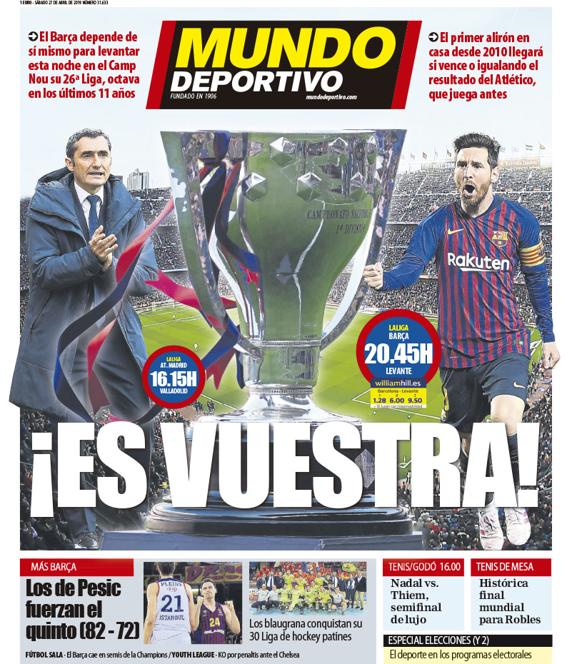 BARCELONA: IT IS YOURS - Barcelona prepare to lift their 26th La Liga title, and their eighth in 11 years. They win clinch the league title if they win, or match Atletico Madrid's result earlier in the day.