Today's front-page headlines from Marca, AS and Mundo Deportivo.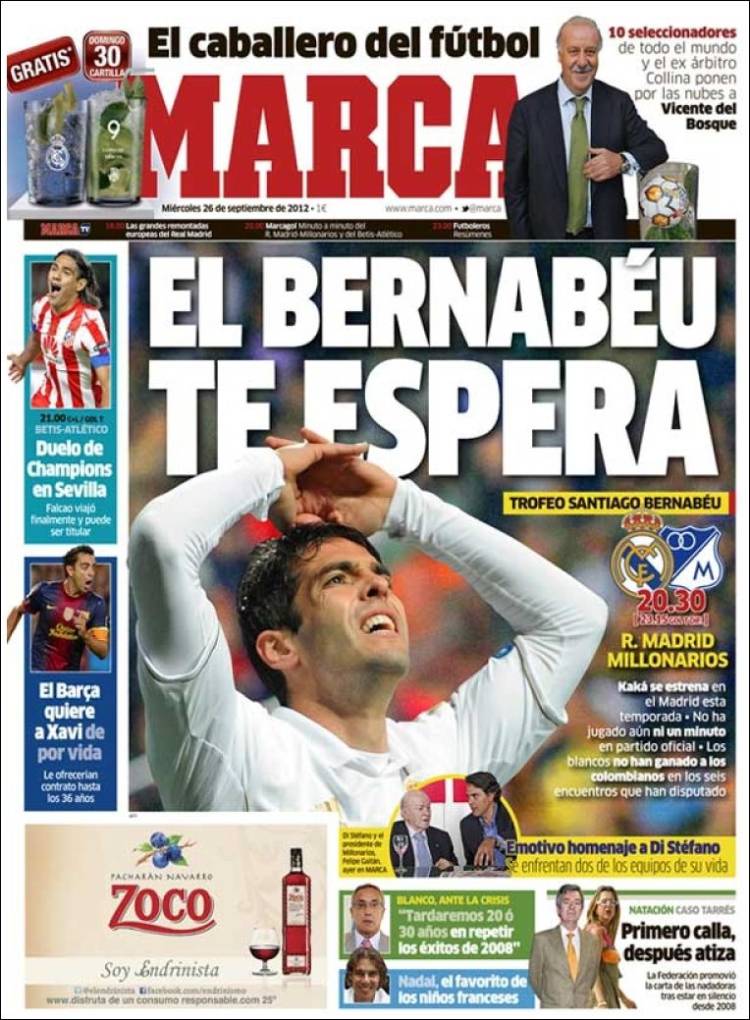 The Bernabeu awaits you.
Real Madrid-Millonarios
Kaka makes his first Madrid appearance of the season: he has not played one minute in an official match
Los Blancos have never beaten the Colombians in six games
Emotional testimonial to Di Stefano: his two lifelong teams face each other
The gentleman of football
Ten national team Coaches and ex-referee Collina raise Del Bosque to the heavens
Champions League clash in Sevilla: Falcao eventually travels and will be able to play
Barca want Xavi for life: he will be offered a contract that takes him to 36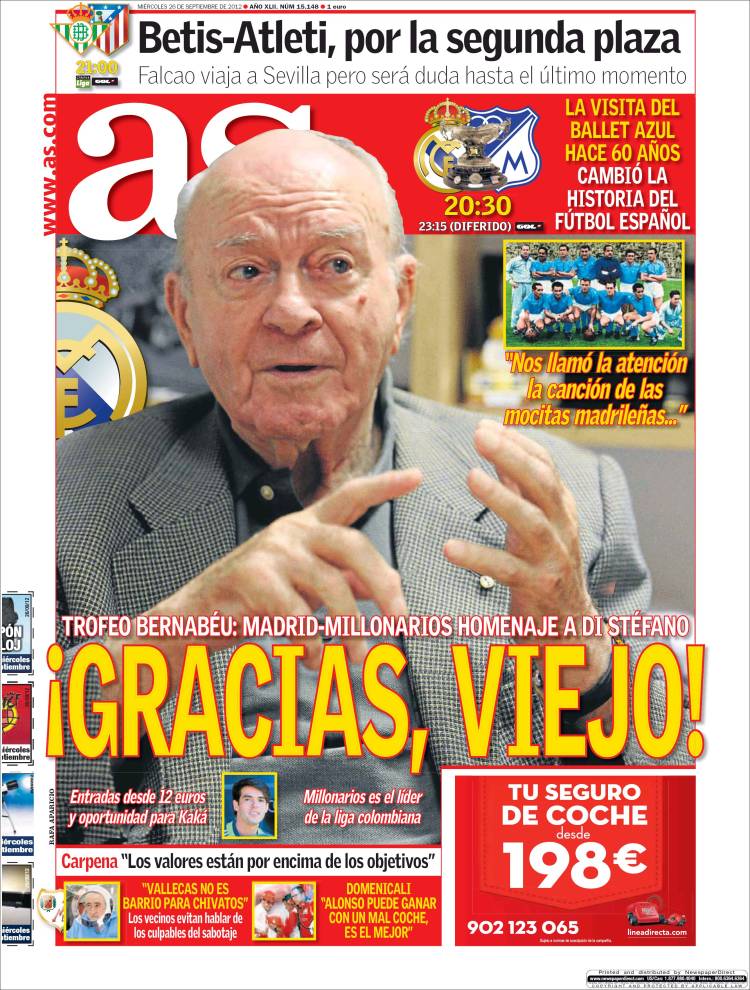 Thankyou old man!
Bernabeu Trophy: Madrid-Millonarios homenage to Di Stefano
"It causes us to remember the song by the Madrid lasses..."
The visit from the Ballet Azul 60 years ago changed the history of Spanish football
Millonarios are Colombian League leaders
Tickets from €12 and an opportunity for Kaka
Betis-Atleti for second place: Falcao travels to Sevilla but is a last-minute doubt
Carpena: "Values come before objectives"
"Vallecas is not an area for informers": the locals avoid talking about those responsible for the sabotage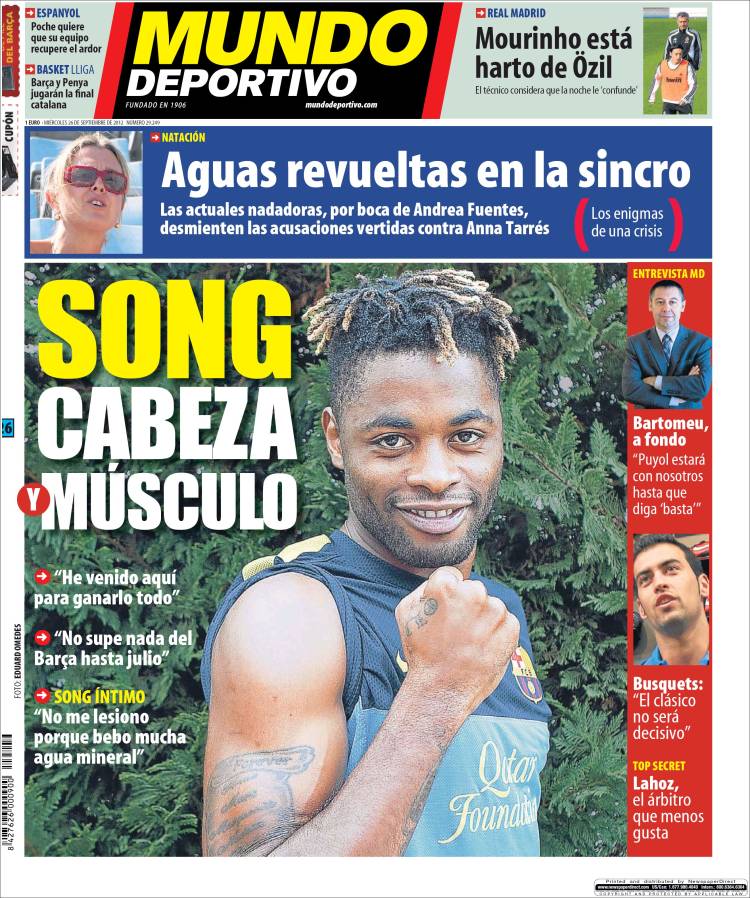 Song: head and muscle
"I've come here to win everything"
"I didn't know anything of Barca until June"
Intimate Song: "I don't get injured because I drink a lot of mineral water"
Espanyol: Poche wants his team to get back its fervour
Mourinho is fed up with Ozil: the Coach believes nights 'confuse' him
Bartomeu to the point: "Puyol will be with us until he says 'enough' "
Busquets: El Clasico will not be decisive
Top secret: Lahoz, the most disliked referee