Today's front-page headlines from Marca, AS and Mundo Deportivo.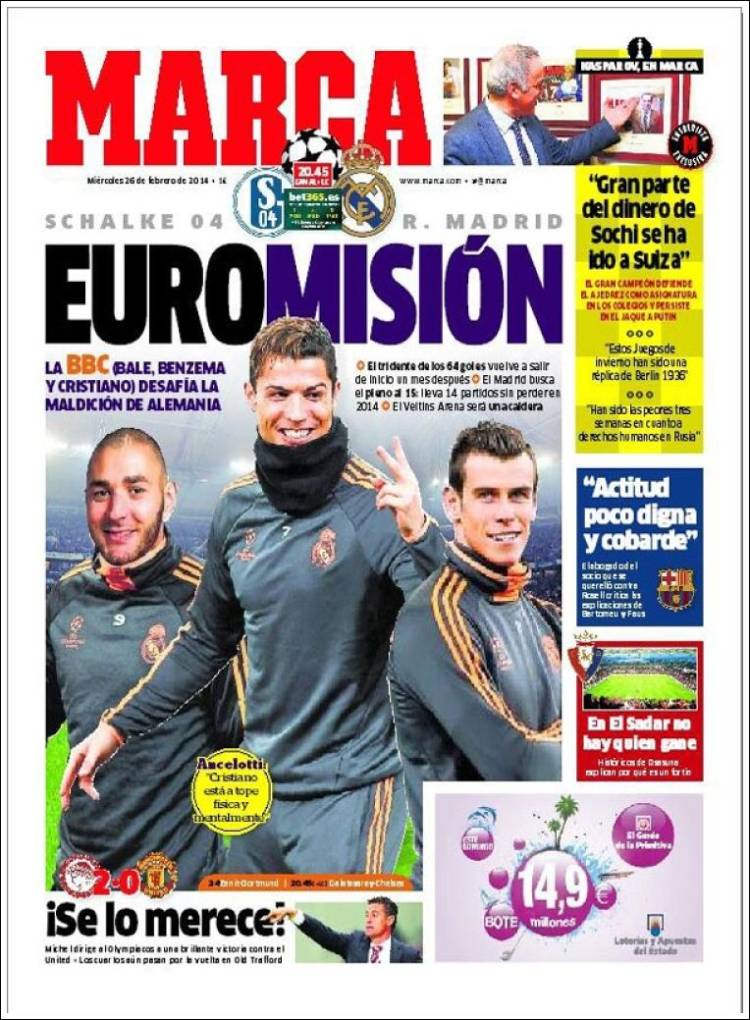 Euro Mission
The BBC, Bale, Benzema and Cristiano, to break Madrid's Germany hoodoo
The trident have scored 64 goals and finally play together again after in month
Madrid are looking to extend their run of 14 matches without winning to 15 in 2014
The Veltins Arena will be an inferno
"A great part of the money from Sochi has gone to Switzerland," Gary Kasparov
"These games have been a replica of the games staged in Berlin in 1936"
No one wins at El Sadar
He deserves it!
Michel leads his Olympiakos side to victory over Manchester United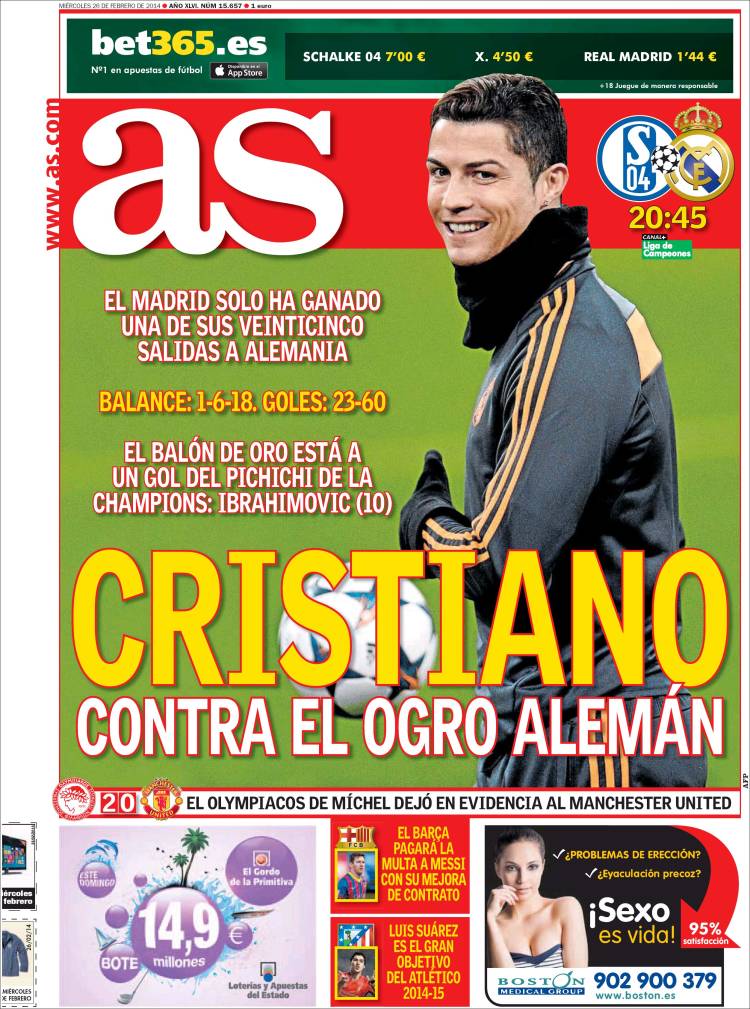 Cristiano against the ogre of Germany
Madrid have only won one of their 25 meetings in Germany
Record: 1-6-18, Goals record: 23-60
The Ballon d'Or winner is one goal behind top scorer Ibrahimovic (10)
Michel's Olympiakos put away Manchester United
Barca to pay a fine for Messi's improved contract
Luis Suarez is being targeted by Atletico Madrid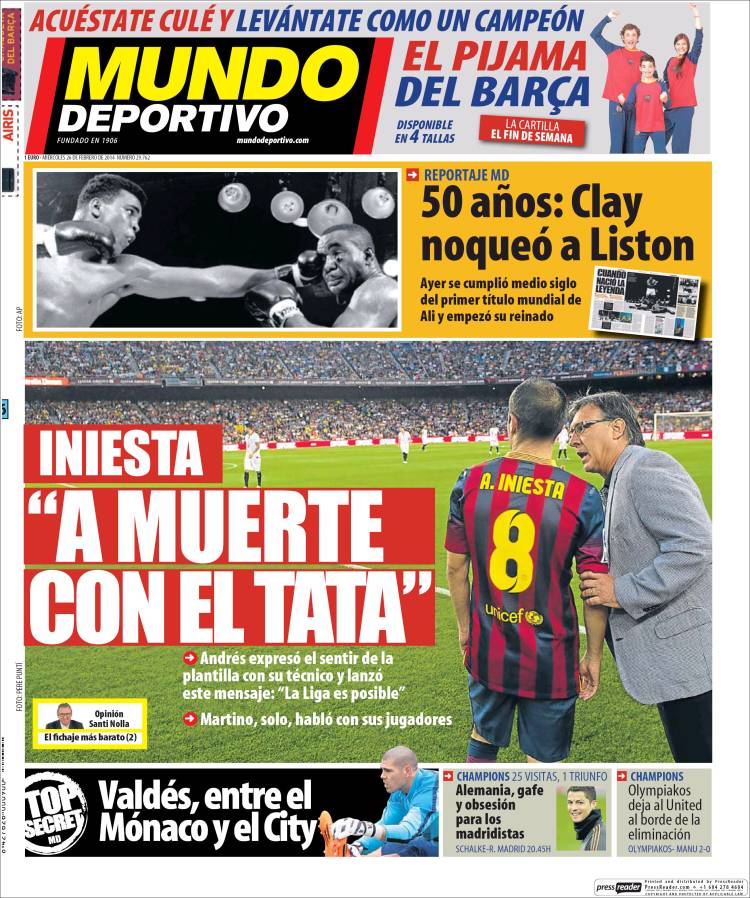 Iniesta: "To the death with Tata"
Andres expresses his feelings to the team and coach and gives the message, "La Liga is possible"
Martino only spoke with his players
Valdes heading to City or Monaco
Germany is an obsession and hoodoo for Madridistas
Olympiakos leave Manchester United on the edge of elimination
50 years ago Clay knocked out Liston
Yesterday marked half a century since the first world title for Mohammed Ali