Today's front-page headlines from Marca, AS and Mundo Deportivo.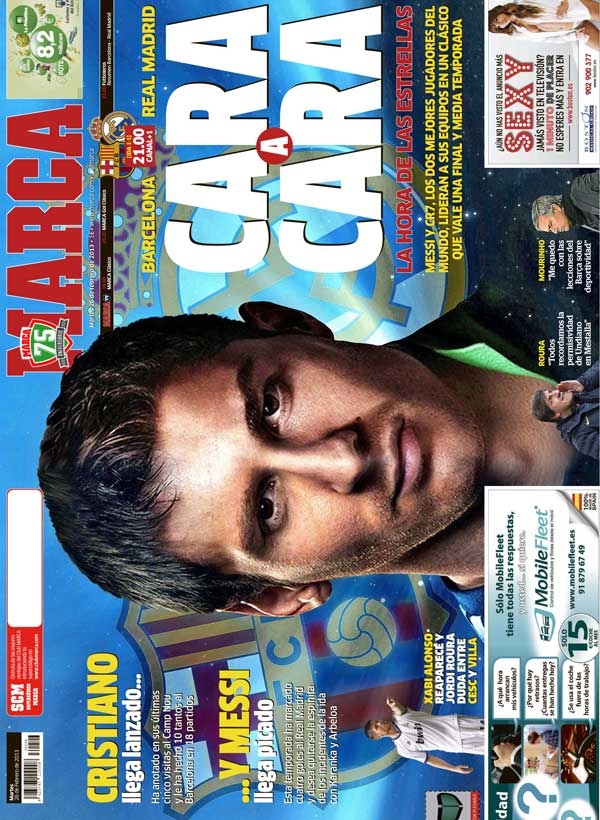 Face to face
Barcelona v Real Madrid
The hour of the stars
Messi, CR7, the two best players in the world lead they team in a Clasico worthy of a final
Cristiano arrives full of confidence
He has netted in his last five games at Camp Nou and has scored ten goals in 18 matches against Barcelona
....and Messi arrives a little off colour
This season he has scored four goals against Real Madrid and wishes to move on from the incidents with Karanka and Arbeloa
Xabi Alonso to return and Jordi Roura is unsure who to choose between Cesc and Villa
Roura: "Everyone remembers the permissive ways of Undiano at the Mestalla"
Mourinho: "I'll take lessons on sportsmanship with Barca"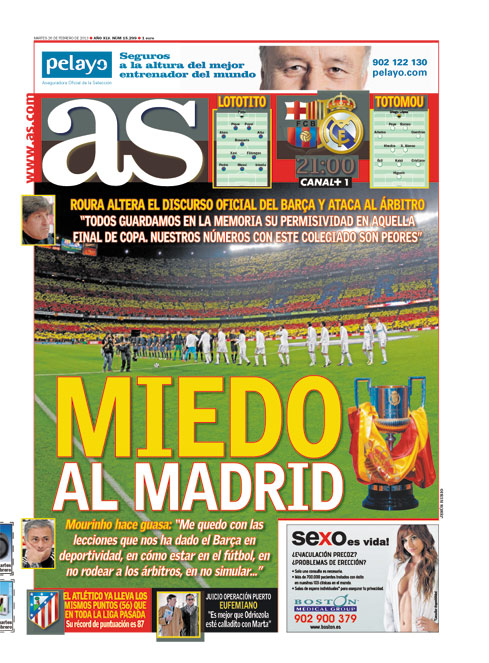 Fear of Madrid
Roura alters the official line of Barca and attacks the referees: "Everyone has kept in mind the memory of that Copa del Rey final. Our numbers with his referee are not good"
Mourinho jokes: "I will take on the lessons of sportsmanship given to us by Barcelona, and how to be in football, to not hound the referee or simulate..."
Atletico already have the same amount of points as they did all last season; their record is 86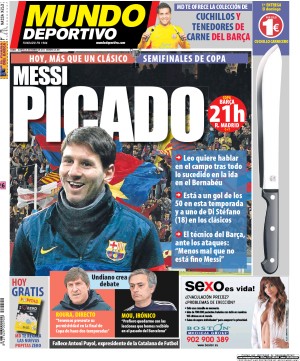 Angry Messi
Leo wants to do his speaking on the field after all that passed at the Bernabeu
His goal is 50 goals this season and he is just one short of Di Stefano's reocrd of 18 scored in the Clasicos
Barca coach on his attackers: "Better an off colour Messi than no Messi at all"
Undiano creates debate
Roura, direct: "We have seen his liberal ways in the final of the Copa two seasons ago"
Mou, ironic: "I rather take lessons from Barcelona that we have received in the past"
Ex-president of Barcelona Antoni Puyol passes away